Our Top 5 Family Experiences
Family Holidays are a great way to bond and connect, but they are also a wonderful way for families to embark on a journey of learning and discovery together. Here are our top 5 experiences for families to give you a bit of inspiration for your next trip.

1. Take a cycling tour in Thailand
Thailand is a visual feast for the eyes and what better way to explore its incredible sights as a family than by taking a bicycle tour. Thailand is a very family friendly country with plenty of activities on offer to keep everyone in the family happy such as zipping through the rainforest near Chiang Mai, interacting with elephants at Elephant Nature Park or building sand castles at one of Thailand's many pristine beaches. When it comes to accommodation, there are also plenty of family friendly places to stay including Como Point Yamu and Panacea.
Best time to go: November to March



2. Release baby turtles into the ocean in Sri Lanka
Five species of sea turtle call Sri Lanka home. Their major nesting habitats are located along the southern coast in the Galle District where a number of turtle hatcheries can be found. Established to help protect these wonderful creatures, it's definitely worth stopping by a turtle hatchery. Learn about the dangers turtles face, the conservation efforts in place and meet the turtles! Children may even be able to help release baby turtles back into the ocean. Sri Lanka is a great holiday destination for families and there are a variety of child-friendly accommodation options available including Uga Bay Hotel and Ani Villas.

Best time to go: November to April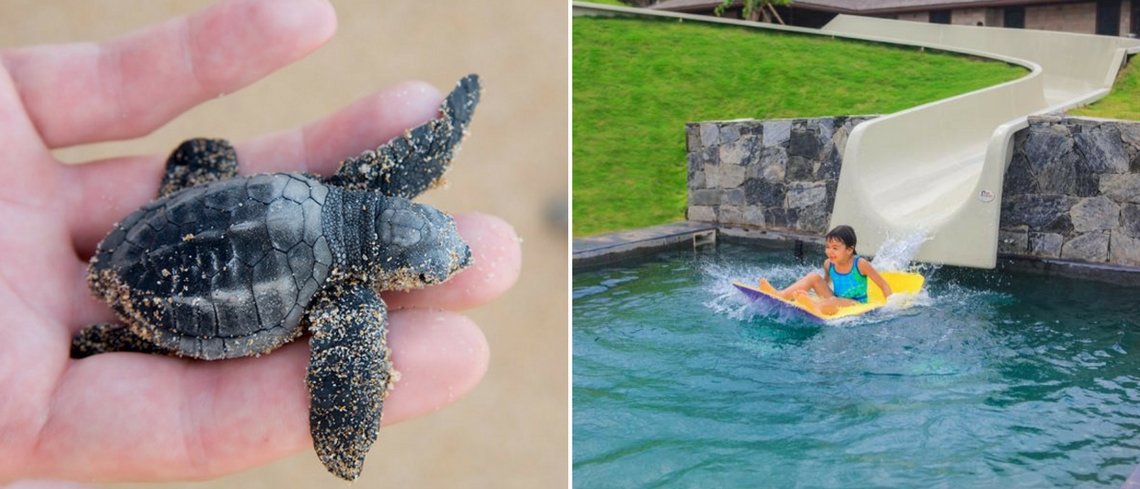 3. Learn to surf in Bali
Bali's beaches are all about surfing, so why not take the children to enjoy the waves with a fun session at a reputable surf school? There are courses available for kids under 13 years, specifically designed for the little rippers. As well as excellent surfing opportunities, Bali offers a wide variety of activities to suit everyone including feeding the monkeys at Monkey Forest, attending a traditional Balinese dance show and visiting Waterbom, one of the world's best water parks. Families are also spoilt for choice when it comes to a child-friendly accommodation with the likes of the Mulia and Alila Villas Uluwatu.

Best time to go: May to September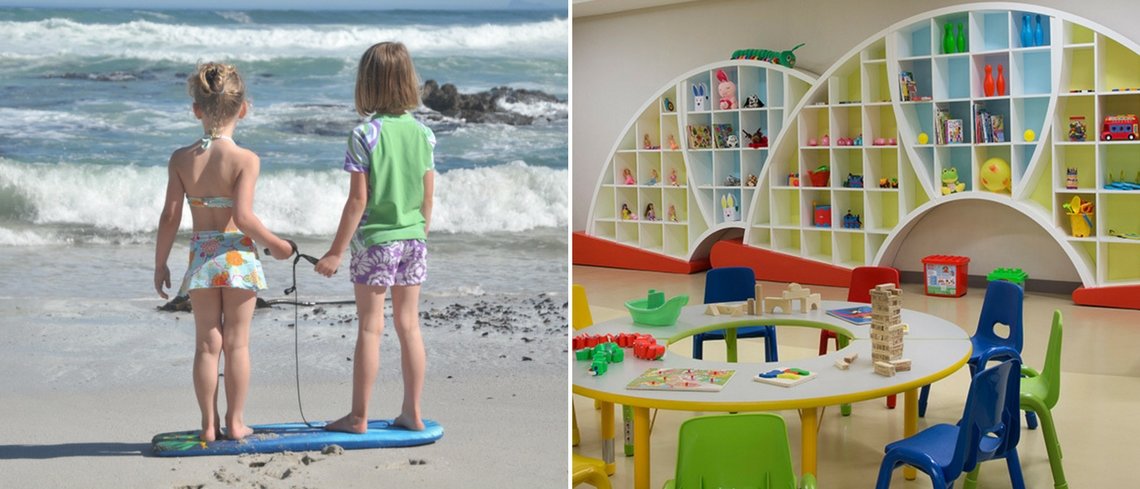 4. Go searching for dolphins in Oman
One of the best things to do in Oman with children is to explore the little-known Musandam peninsula by dhow, a traditional Omani fishing boat. Make sure to keep an eye out for dolphins of course. They are never far. Alternatively, early morning dolphin cruises from Muscat at the right time of year can be extremely rewarding with literally hundreds of dolphins in view, which is sure to delight the little ones. For the slightly older children in your family who are looking for a little bit more adventure, there's the opportunity to go on camel safaris across the vast dunes or camp in style under the stars in the desert. In terms of accommodation, Oman is well set up for families with the likes of Shangri La Bar Al Jissah Resort and Spa catering extremely well for both the needs of the children and parents.

Best time to go: November to March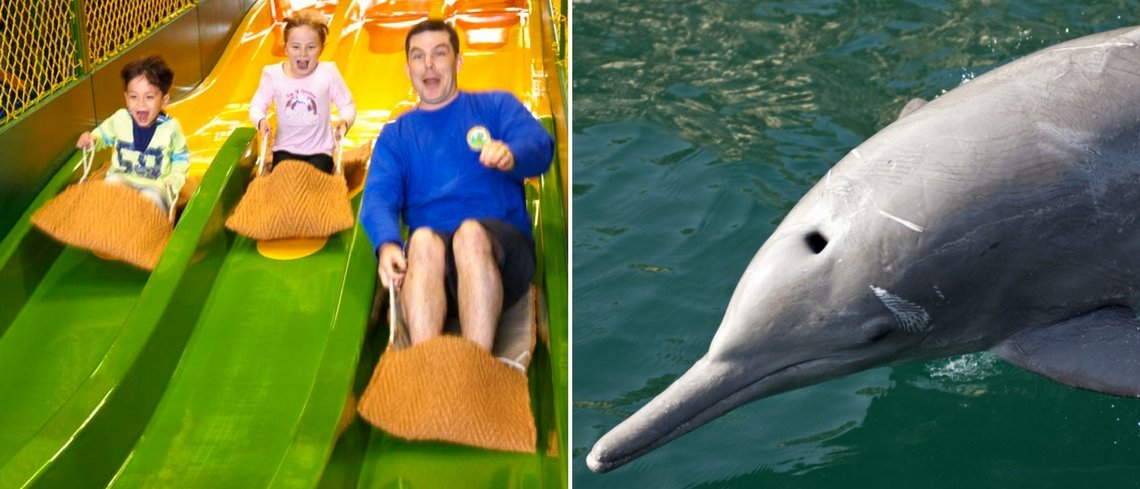 5. Have an up-close encounter with an orangutan in Malaysia
Orangutans are one of the world's most recognisable animals and your children will love seeing them up close in the wild. Sabah on the island of Borneo is by far the most family friendly place for seeing these amazing creatures, so more cautious travellers or those with younger children would be advised to come here. At Sabah, you also have the option of taking to the Kinabatangan River and cruising along in a boat rather than walking – much easier for little legs! Malaysia is a great family destination and once you've finished searching for orangutans there are a wide variety of activities on offer to keep everyone in your family happy including visiting the Kuala Gandah Elephant Sanctuary or one of the country's various theme parks. In terms of family friendly accommodation options, we would recommend staying at the Gaya Island Resort or the Shangri La Tanjung Aru, which both have great kids clubs.
Best time to go: December to February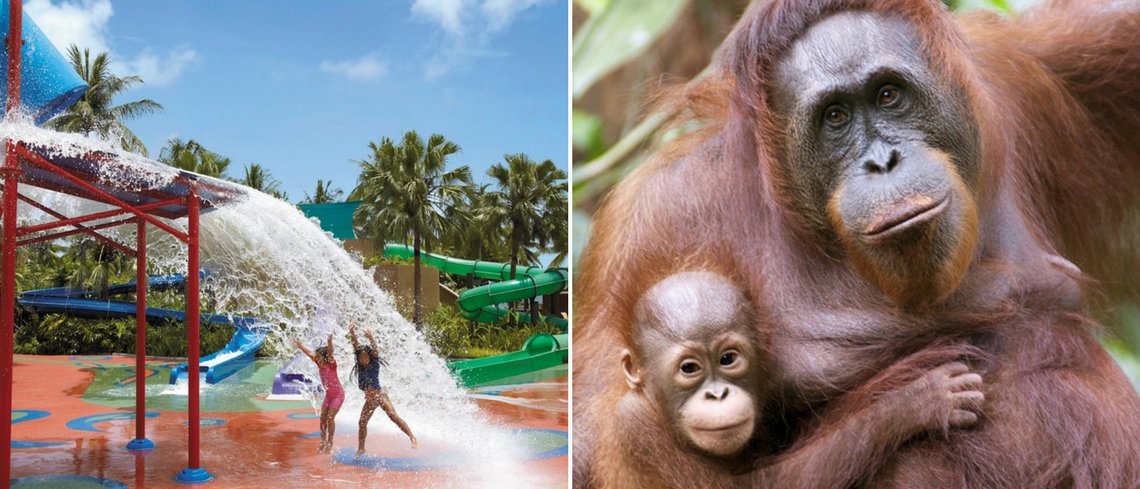 If you are interested in booking a family holiday to any of the places mentioned in our blog give us a call on 020 7843 3531 or email us at info@clevelandcollection.co.uk and speak to a member of our friendly and experienced team to plan the family holiday of a lifetime today.