Top 10 Places to Visit for Nature and Wildlife
Asia is the perfect place for animal lovers because the region houses hundreds of exotic and rare animals. We've come up with 10 must see places to visit and discover some nature's most beautiful creatures.
1. Watch the giant pandas play in Chengdu
Visit the Chengdu Research Base of Giant Breeding and observe beautiful Pandas as well as learn about Research and Conservation projects. The giant panda is an endangered animal and only inhabits China's six primary mountain ranges in the Sichuan, Shaanxi, and Gansu provinces. The giant panda is considered a national treasure of China and has become a become a beloved friend of those around the world. Encounter these magical creatures and learn about efforts to conserve them and learn from them.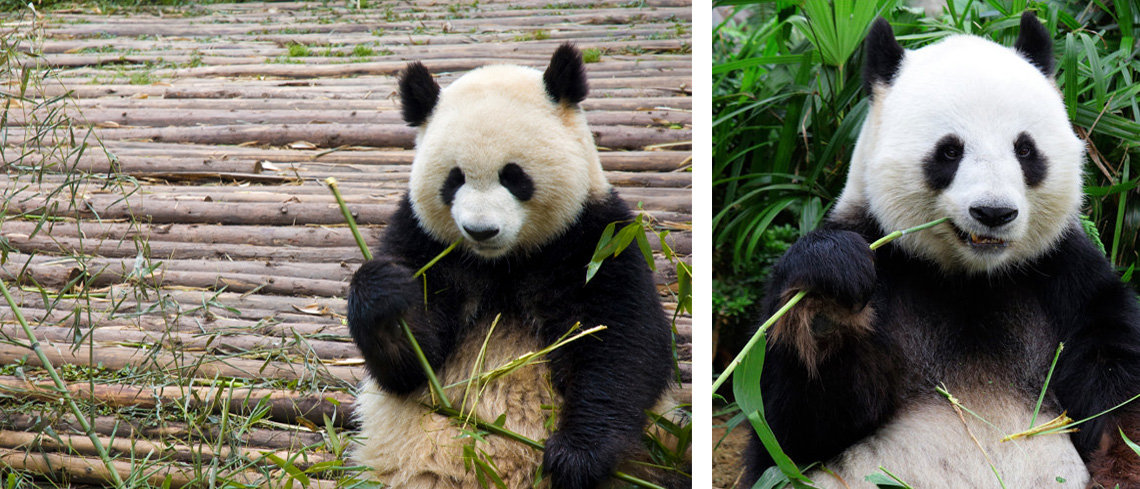 2. Explore the rainforests and the orangutans of Borneo
Orangutan's are fascinating creatures that are only found in the rainforests of Borneo and Sumatra. Journey to centres like Sepilok Orangutan Rehabilitation Centre and have a personal encounter with these fascinating creatures. Learn about various community projects that involve these precious great apes, or become educated in their way of life, their history and how they interact with their environments. Borneo is an animal lovers dream.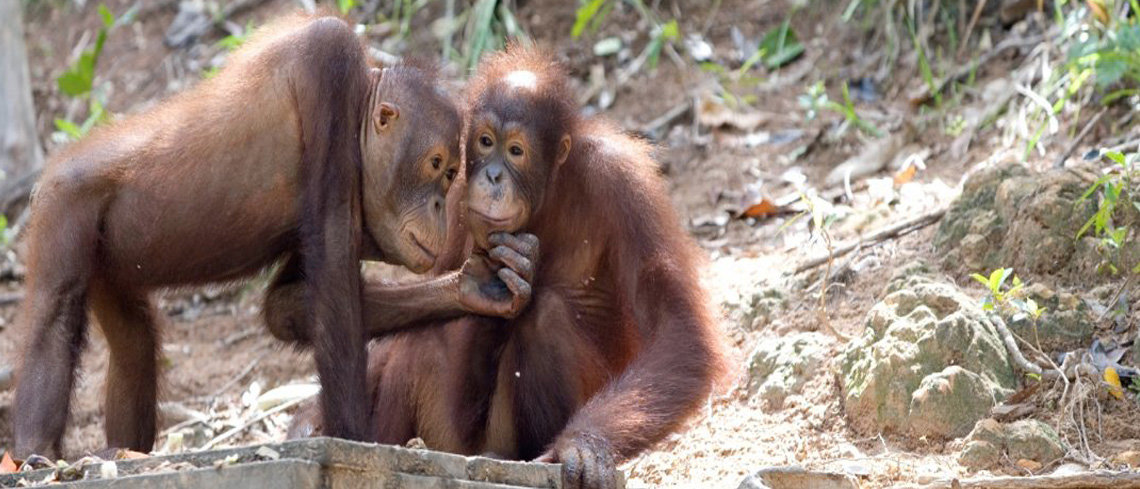 3. Komodo dragons in Indonesia
Komodo Dragon's are native to the islands of Indonesia. Head over to the islands of Indonesia and uncover the mysteries of the world's largest living reptile. Fly over to Komodo national park near Komodo Island and visit a UNESCO World heritage site dedicated to conserving these fascinating creatures. The centre was initially created for conservation but has now expanded to protecting the biodiversity of Komodo dragons, both terrestrial and aquatic.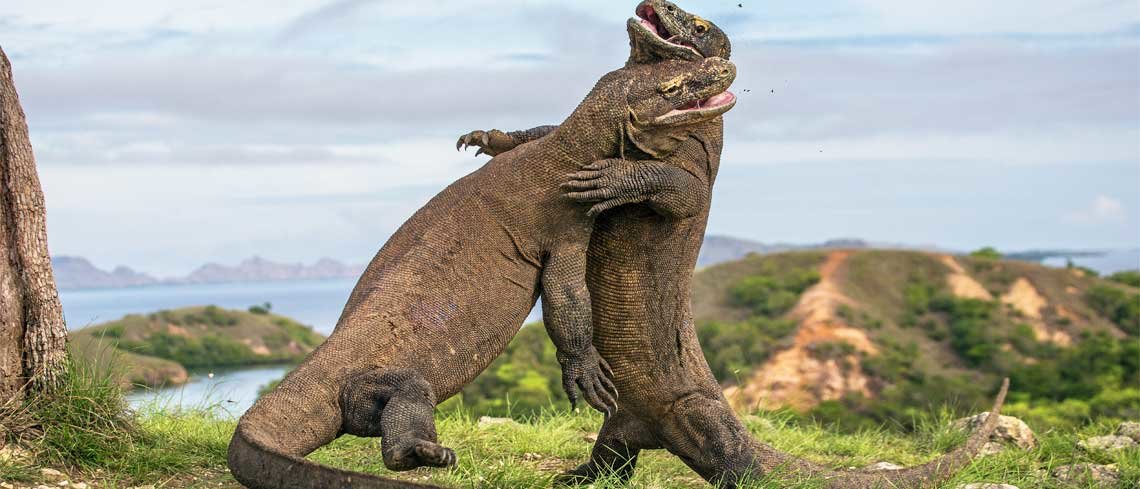 4. Track Turtles on Selingan Island
After experiencing an enriching encounter with Borneo's orangutan's, head over to Selingan Island, one of the islands part of Turtle Island's National Park, and experience the fascinating turtles the inhabit the island. Only 60 people are allowed on the island at night, so the lack of crowds allows you to really absorb the miracle of turtles like the green turtle and the Giant Leatherback Turtle. These species are in danger of extinction because of constant harm to turtle eggs, so learn about efforts of conversation and marvel in the uniqueness of seeing these rare creatures.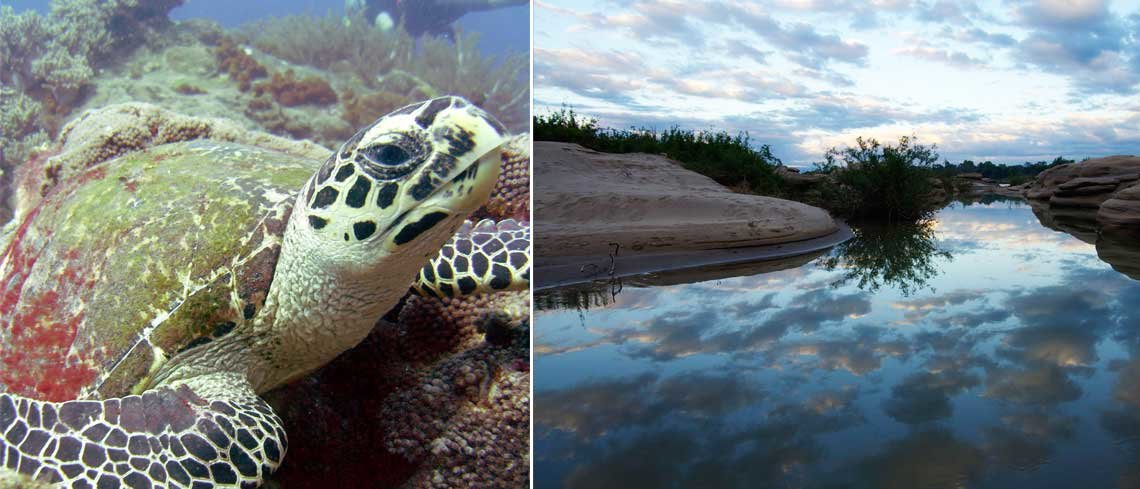 5. Gibbon experience, Laos
Voyage to the Bokeo Nature Reserve and immerse yourself into ' The Gibbon Experience, learn about rehabilitation for the black Gibbon, Elephants, civet cats two macaques and one black bear as well as engaging with village projects, and learning about conservation in Laos.
6. Safari in Sri Lanka
Visit the amazing tear drop island underneath India and discover the Sri Lanka's many dazzling Safari's. Take a trip to Leopard Safari's and immerse yourself into an authentic South African style camping experience where you explore the Yala and Wilpattu national parks and have a close-up encounter with many fascinating animals in their natural habitat. Or visit Kulu Safari and enjoy a mobile tented camping experience that mixes luxury with nature. Embark on various other safari's that explore the other national parks and land structures like Udawalawe National Park, Sinharaja Rain Forest, Horton Plains National Park, Knuckles Mountain Range and Kithulgala Rain Forest.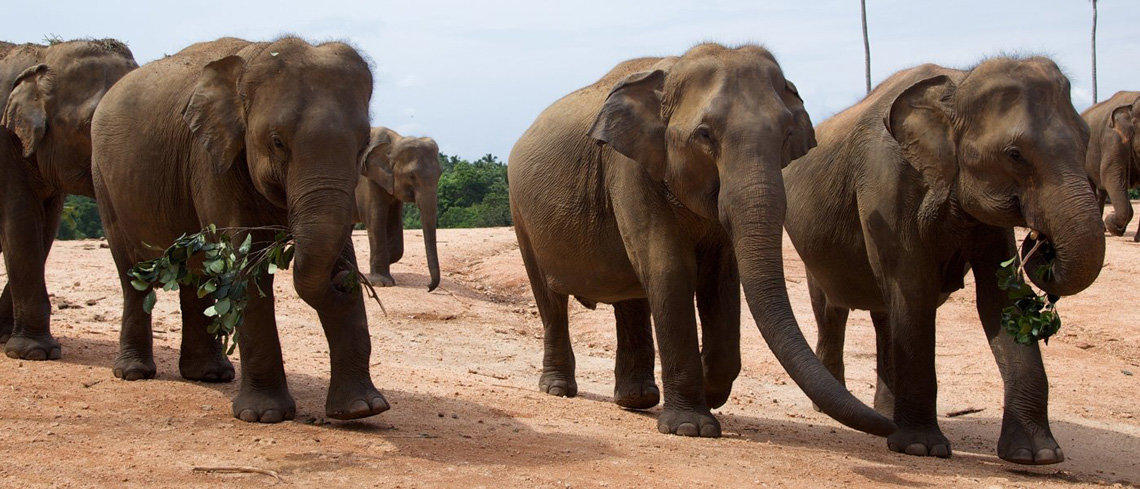 7. Visit the Botanical gardens
Singapore's Botanical Garden's is an excellent facility that is rich with history. The gardens started out as a place for developing agricultural development in Singapore, and have now become an important institution that provides leading tropical botanical research. These gardens that have been around for almost 150 years has been nominated for to be a UNESCO World heritage Site, demonstrating the significance of this place in the country. Explore the facilities 3 cores and learn about different tropical plants as well as admire stunning sculpture and artwork.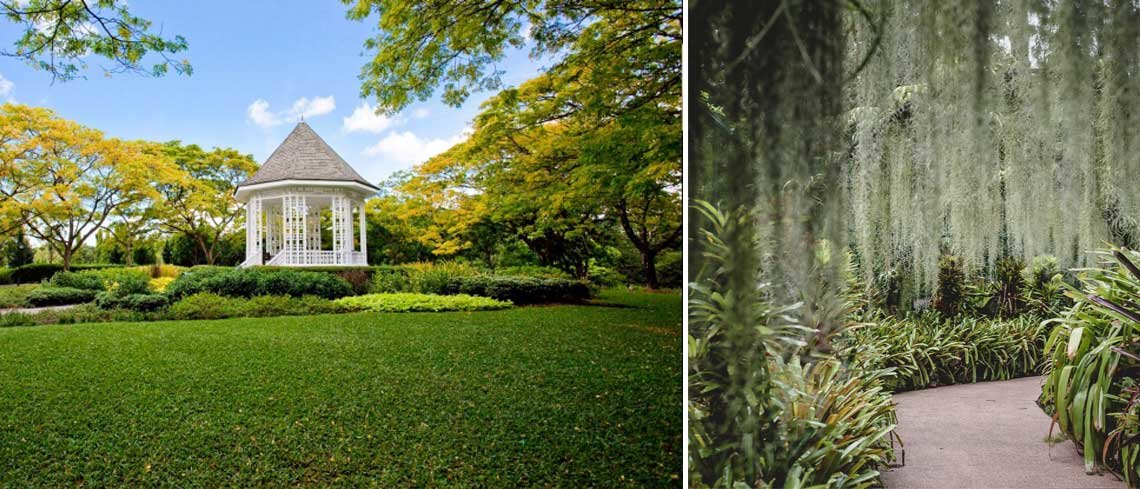 8. Connect with Pink Dolphins in Laos of Cambodia
Head over to Laos' Si Phan Don, or Cambodia's Kratie to observe these magnificent creatures. Various sites in Cambodia educate the public and attempt to conserve these creatures. Visit Kampi Dolphin Site and learn about research and development of dolphins in the Mekong River, or journey to Koh Pdao island where you can spot the rare and stunning Irrawaddy river dolphin.
9. Wash and feed Elephants in Thailand
Thailand's Khao Sok National park is the perfect place to admire the vegetation and wildlife of Thailand, and to have an enchanting hands on experience with the countries elephants. Take an opportunity to feed, clean and bond with these friendly intelligent animals, as well as learning about conservation projects.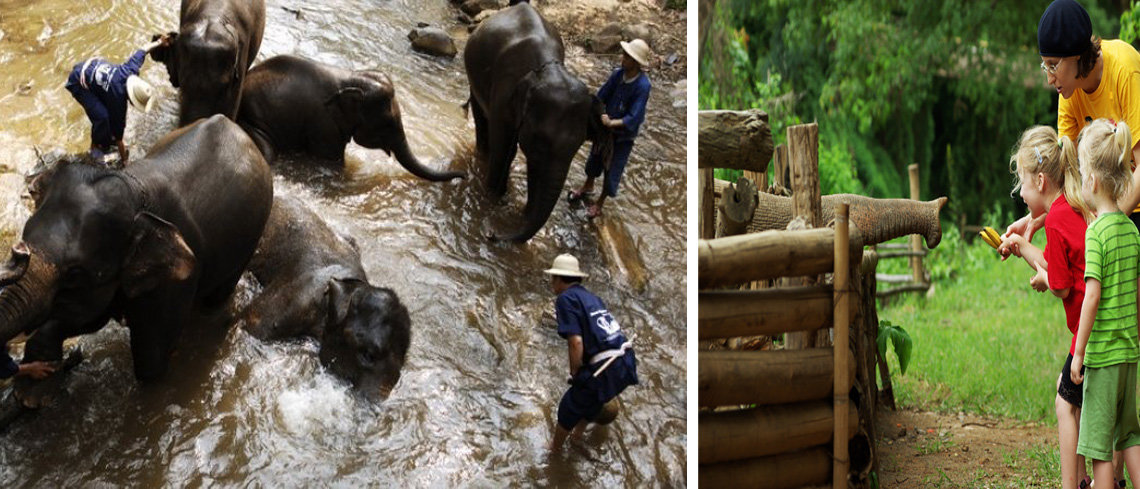 10. Visit the Chitwan National Park Jungle Safari in Nepal
This world heritage site in Nepal gives visitors and opportunity to observe a plethora of animals. The park contains a total of 68 species, making it a haven for animal lovers. The park is well known for its protection of the One Horned Rhinoceros, Royal Bengal Tiger and Gharial Crocodile. Learn about the biodiversity of the park and how it maintains the park's wildlife, and various conservation projects as you also enjoy the educational displays at the Kasara Museum.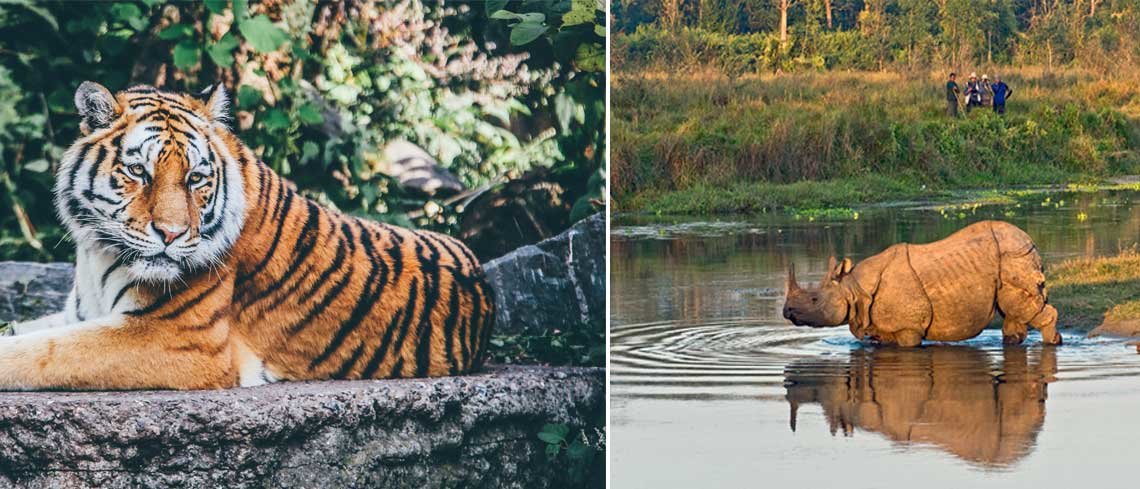 If this inspired you to visit one of these destinations to view magnificent wildlife, call one of our Travel Advisors on 020 7843 3531. Alternatively, you can visit our website, request a brochure, or enquire online here.