The Temples of Bagan, Myanmar
When you mention Myanmar for many one of the first images that comes to mind is that of the ancient pagodas that scatter the fields of Bagan, and rightfully so. In these archaeological fields lie the remains of some 2,000 temples, creating a horizon unlike any you will have ever seen before. Having only just opened up to tourism in recent years, slowly visitors from around the world are beginning to flock to Myanmar, with the temples of Bagan being at the top of their list of things to see, many considering a visit to this area as sought after as seeing the magnificent Angkor Wat in nearby Cambodia. So what is it that makes the pagodas of Bagan so special?
History of Bagan
Since as early as the 9th Century, Bagan served as the capital and economic, cultural and political centre of the Kingdom of Pagan (a kingdom made up of all the regions we now know as Myanmar) and during the height of the kingdom's reign between the 11th – 13th Century the wealthy rulers commissioned thousands of temples to be built – while now around 2,000 remain it is thought that as many as 10,000 used to stand in these fields. Construction of temples continued until 1287 when the kingdom was overthrown, and although some temples continued to be built after this, the number drastically dwindled. Unfortunately the upkeep of the temples was not a priority, hence why a fraction remain now, and even fewer still in a well-preserved condition – although the remains are still fascinating to view.

Significant Temples of Bagan
With there being so many temples present in the Bagan Archaeological Zone it can be rather overwhelming knowing where to begin and which ones to visit. Here are some we would recommend if limited for time:
Ananda Temple – Easily the most famous of all the temples in Bagan, Ananda Temple is perhaps the best preserved of all the temples in the field and for that reason is great for those who truly want to appreciate the architecture and detail of these impressive monuments.
Thatbyinnyu Temple – If you find Ananda Temple to be too crowded, it is worth paying a visit to the nearby Thatbyinnyu Temple, the tallest temple in the field this pagoda is just as intriguing to explore but doesn't get as busy thanks to its more popular neighbour.
Mahazedi Pagoda - A pagoda built to enshrine a Buddha tooth relic, which later turned out to be fake, this temple features a pyramid style based topped with a gold stupa which makes it pleasing to look at, as well as having an interesting story behind it.
Shwegugyi Temple - This temple and the nearby ruins of the former royal palace represent a shift in the architectural style, with the temple a grand brick construction. Great views of the surrounding area can also be enjoyed from here.
Gawdawpalin Temple - The second tallest temple in the region, this temple features two stories containing various images of Buddha. The temple is a popular place for meditation and worship of Buddha.
Mimalaung Kyaung - This temple is known for the set of statues of half-lion half-dragon creatures that guard the stairway leading up to the monastery itself, where a large statue of a sitting Buddha is contained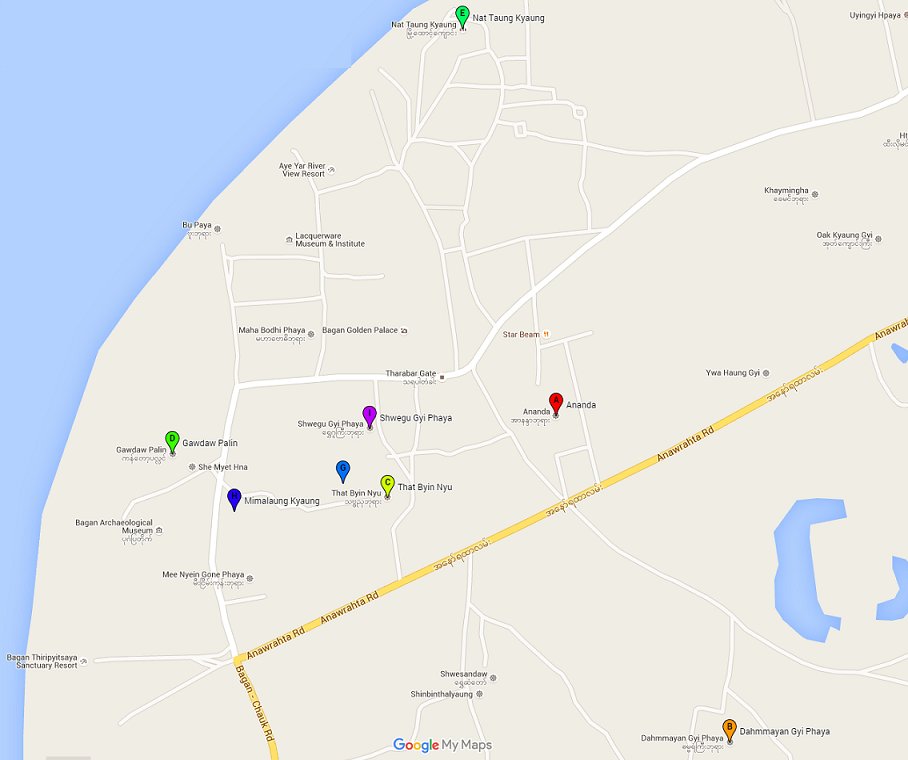 Unique Experiences in Bagan
However you choose to view these temples, it is sure to be a magical moment that takes your breath away, that being said, for a truly special experience that will stay with you for life we urge you to try a balloon ride over the temples. Nothing can quite compare to the panoramic views you get as your drift lazily above Bagan, beautiful temples sprawling below you in every direction. A balloon ride may not be the cheapest experience, but we believe it is worth every penny for the incredible memories it will afford you. For more details on a balloon ride over Bagan check out our previous blog.
Another unique experience that can be had, so long as you are respectful in the process, is climbing the pagodas. While a recent law brought into action limits the climbing of the pagodas to all but five of the largest temples, this can still be a special activity to experience. Do remember if choosing to climb the pagodas that these are both culturally and historically significant sites, so you should be careful not to cause offence with your actions or cause any damage to the temples (or to yourself!). The best time to climb has to be around sunset, so you can perch atop a ledge and look out across the fields as they're bathed in a golden glow.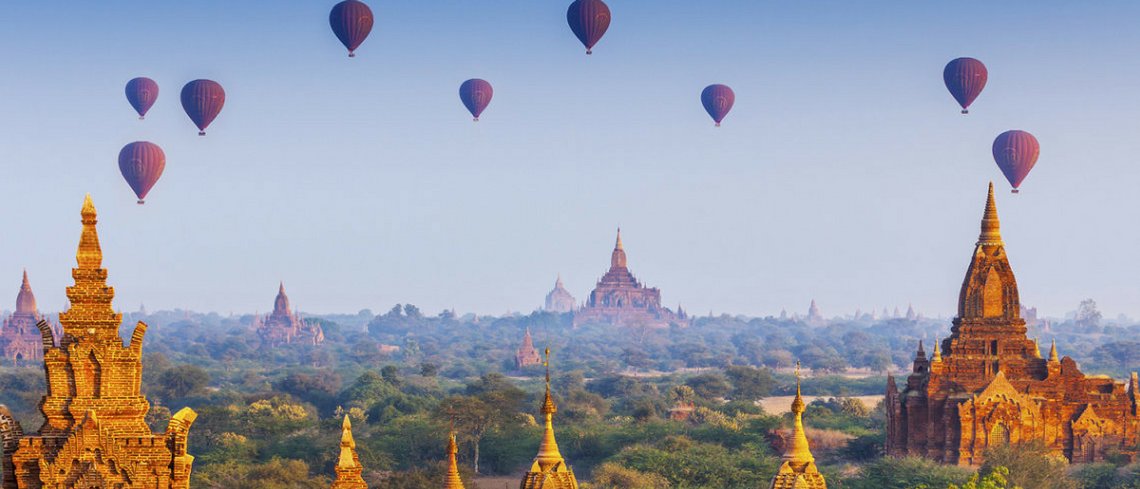 If you are interested in visiting Myanmar and the temples of Bagan, get in touch with one of our travel experts on 020 7843 3531 or email info@clevelandcollection.co.uk.