Ten Must-See Sights for Culture-Loving Couples
Defined as the manifestation of human intellectual achievement, culture means many things to many people. It could be a nation's past made present through the beauty of ancient palaces and temples; or the excitement of foreign customs, traditions and cuisine. Discovering what culture means to you is part of the joy of travel- and doing so with your partner can be incredibly romantic.
Luang Prabang, Laos
Once the capital of Laos' ancient royal dynasties, culture abounds in Buddhist Luang Prabang. Rich with historic significance, highlights include the magnificent Haw Kham Royal Palace complex and the early morning procession of Luang Prabang's saffron-robed monks through the city's picturesque streets. Luang Prabang also boasts breathtaking natural scenery, adding significantly to its romantic appeal.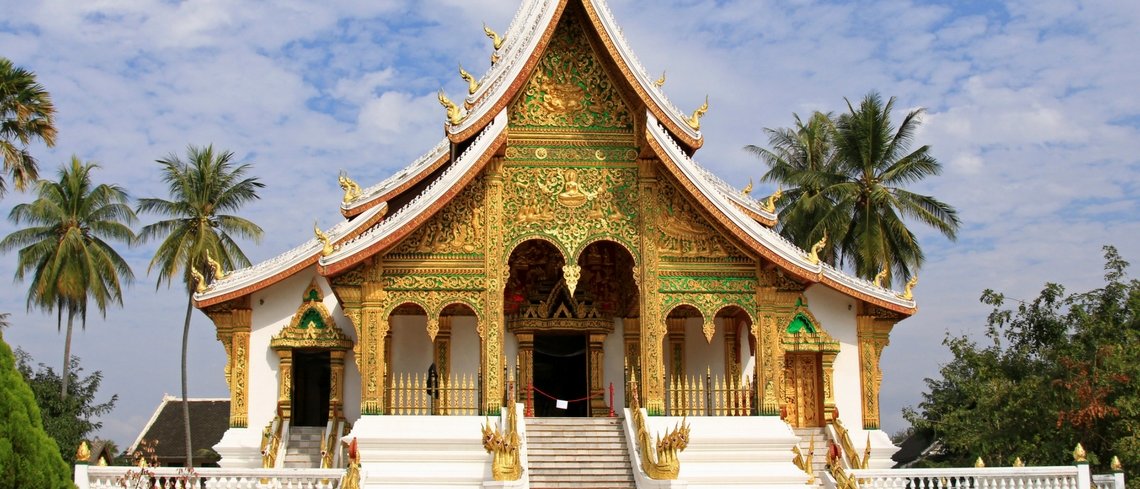 Ubud, Indonesia
Set amidst World Heritage rice terraces and blessed with a cool mountain climate, Ubud is an excellent base for exploring the rural romance of Indonesia's culturally rich countryside. In the town itself, ornate temples offer a wonderful insight into Indonesia's Hindu heritage, whilst Ubud's identity as the centre of Balinese creativity is apparent in its many eclectic art galleries.
Sigiriya, Sri Lanka
Gardens are often considered to be synonymous with romance, and the fifth-century citadel of Sigiriya in Sri Lanka incorporates some of the oldest in the world. Sigiriya's most impressive feature, however, is its palatial ruins, perched incredibly upon a column of rock some two hundred metres high. This site offers an insight into several cultural wonders- from Sigiriya's famous frescoes to the remains of the fortress' lion gate.
Taj Mahal, India
Commissioned by Emperor Shah Jahan in 1631 to house the remains of his beloved wife, the Taj Mahal stands today as an enduring testament to love, its romantic origins matched only by its cultural significance. Its beautiful domed mausoleum signifies a remarkable architectural achievement, and the Taj Mahal is recognised today as the most important example of Muslim art in India.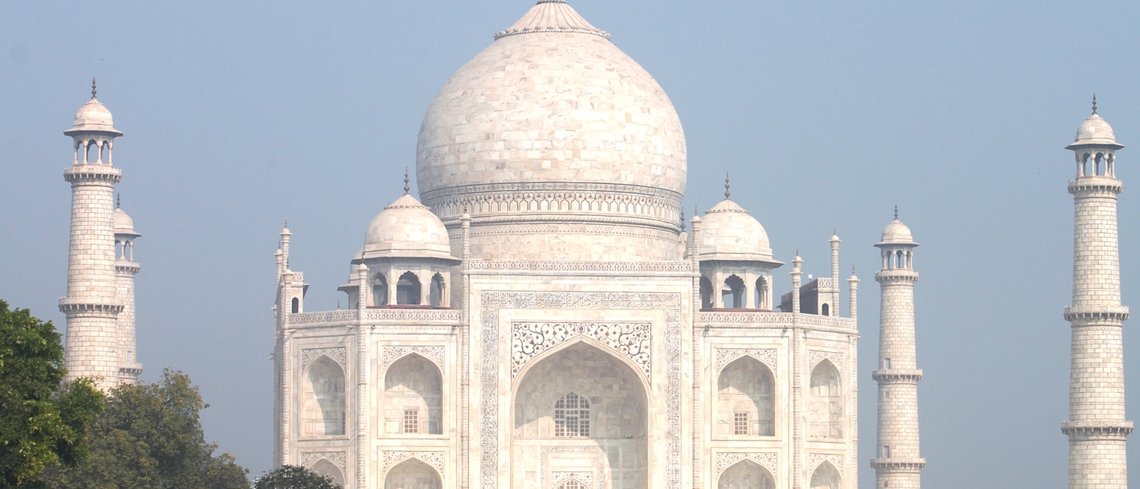 Nizwa, Oman
As one of Oman's oldest cities, Nizwa is rich in history. Nizwa Fort offers an insight into the city's past, and yet, it is its expansive souq that offers Nizwa's most sensory cultural experience. Here, couples can spend hours together soaking in the sights and sounds of the marketplace- which specialises particularly in silver jewellery, dates and curved Khanjar daggers.
Summer Palace, China
Situated just outside Beijing, the Summer Palace is the world's best-preserved imperial garden, and its 720 acres provide the perfect venue for wandering hand-in-hand with your loved one. There, scattered pavilions, temples, palaces and a restored theatre provide an insight into China's imperial history, whilst natural features including ornamental lakes and fountains make the park a place of serene beauty.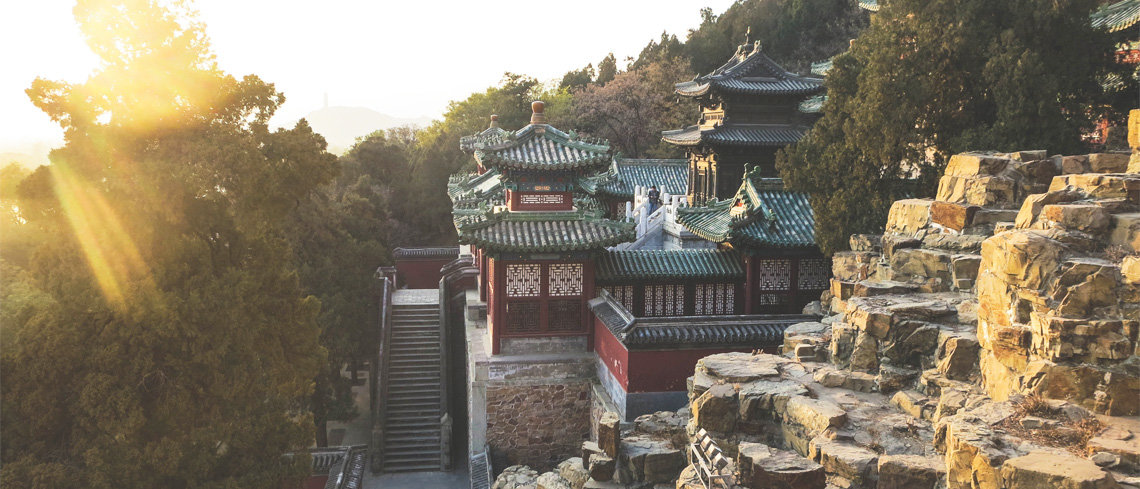 Bagan, Myanmar
Bagan's cultural origins are even older than those of Myanmar itself, as the city was the capital of the Kingdom of Pagan long before the regions that comprise modern Myanmar were unified. Today, Bagan is most famous for the 2,200 antiquated temples that litter its plains, and which are most romantically experienced at dawn from the dizzying heights of a hot air balloon.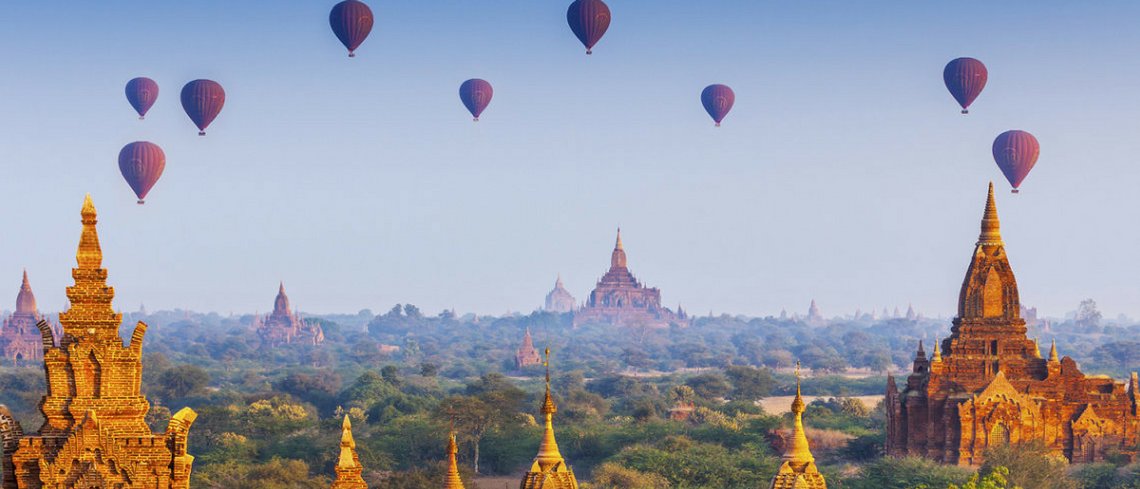 Penang Island, Malaysia
Often referred to as the Pearl of the Orient, Penang in Malaysia is a melting pot of colonial, Chinese, Indian and Malay cultures, where exotic Buddhist temples brush shoulders with the architectural remnants of British occupation. From Chinatown to Little India, Penang adds spice to any romantic day out, courtesy of its endless options for sampling mouth-watering fusion cuisine.
Petra, Jordan
Hewn from roseate sandstone cliffs, this spectacular archaeological site in Jordan is hugely important as a symbol of ancient Nabataean culture. Petra is a wondrous place- from the narrow coolness of the Siq to the iconic majesty of the Treasury. It is also a place of mysterious romance; a romance that can be most keenly felt at night time when the city is illuminated by a thousand flickering candles.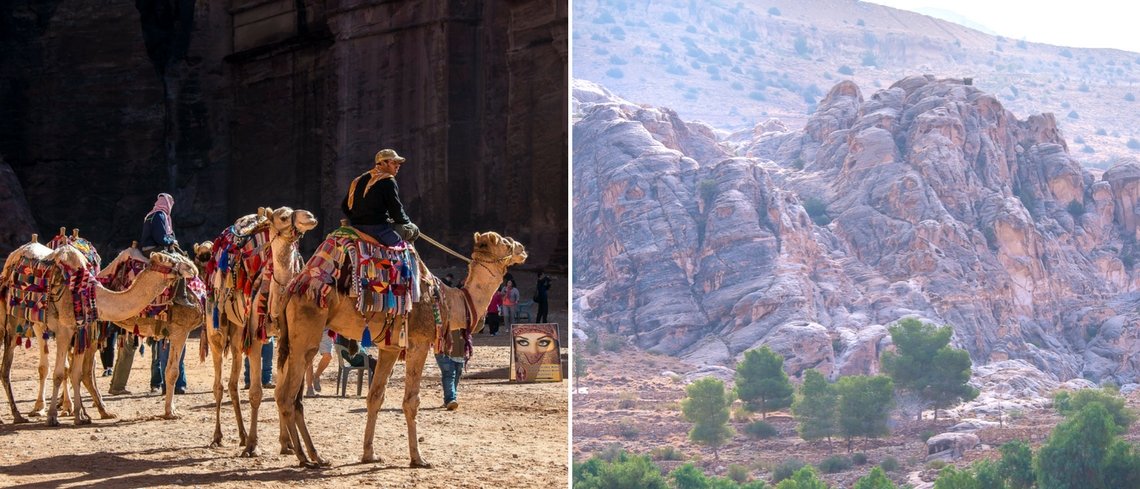 Angkor, Cambodia
Long ago, the Angkor region of Cambodia served as the seat of the Khmer Empire; today, that legacy is evident in the many temples that adorn the countryside between Siem Reap and Tonlé Sap. Of these, the most famous are undoubtedly Angkor Wat, which, when silhouetted against the colours of sunrise and sunset, provides one of South East Asia's most romantic sights.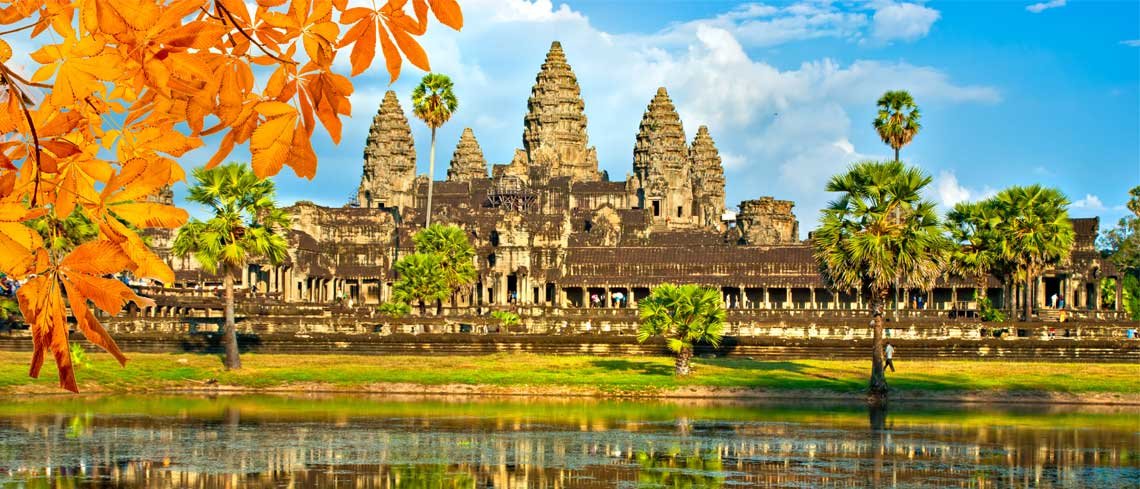 If any of these sights have inspired you to head off as a duo to explore them, give us a call at 020 7843 3531 or email us info@clevelandcollection.co.uk to get more information on how to include them in your itinerary.