Luxury Winter Hot Spots
There are so many reasons to escape the British winter and head for some much needed sunshine and relaxation. We have hand-picked a selection of our favourite winter hot spots, and hope they inspire you as much as they do us. There are so many things to see and do, that you don't have to settle for sitting on front of the fire this winter – there are travel adventures aplenty to be had.
The Maldives
Located in the Indian Ocean the Maldives is made up of 26 coral atolls, consisting of hundreds of jewel-like islands, bordered by white sand, turquoise sea and a host of marine life. The Maldives is a great all-year-round destination and is the perfect escape from the grey British winter. Explore the coral reefs from the luxury Four Seasons Explorer, which travels a 300-mile circuit between Kuda Huraa and Landaa Giraavaru, and is truly an incredible diving experience. The seas off the islands offer some of the most spectacular snorkelling, with unspoilt reefs on your doorstep, a highlight being that of the Gaafu Atoll, which was spared by the El Ninio of 1998. If you are looking to bring some sparkle to the winter months, head for Reethi Rah where the One&Only resort has the largest collection of Champagne in the Maldives, and if you prefer to take to the air than the sea you can charter your own seaplane. Walk lush nature trails, or undertake an 11-mile island exploration by bike in the Addu Atoll. If you are feeling romantic, have a special occasion to celebrate, or just fancy a wonderful holiday treat, you can enjoy a meal under the stars, listening to the sound of the ocean, at an intimate dining table set up on the beach just for you. Gaze at the stars in the clear night sky from the observatory at Soneva Fushi on the Baa Atoll. Or, just truly relax, taking time for yourself, soaking up your tranquil surroundings and perhaps heading to the spa for a massage, the ultimate in relaxation and rejuvenation. The Maldives really do have so much to offer.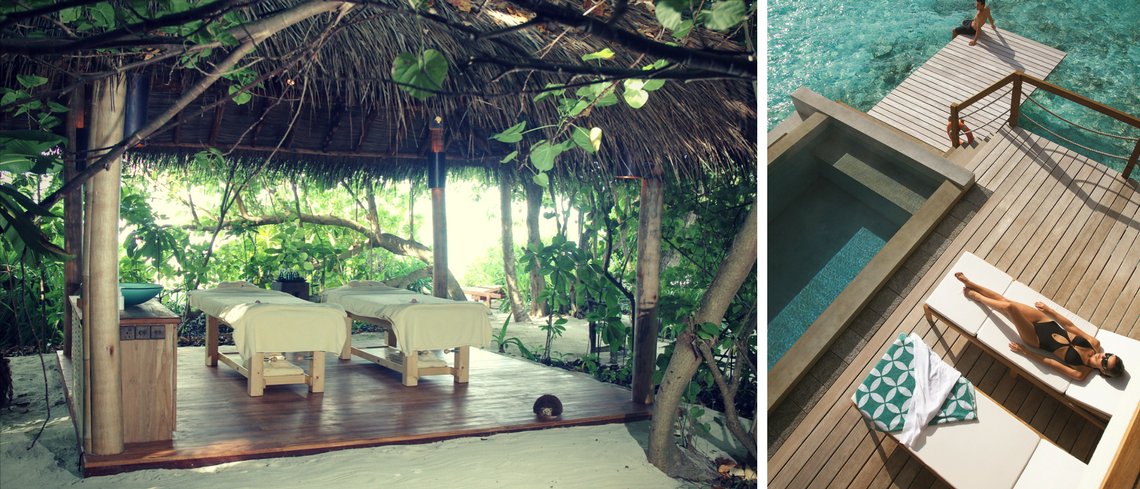 Sri Lanka
A wonderful country to explore, with culture and history, abound, a great climate, and a landscape so varied that one minute you could be in the Great British Countryside, and the next in the tea plantations of China, or the safari plains of Africa. The climb up Sigiriya Rock may put your fitness to the test as you traverse the 1,200 steps, passed the 1,600-year-old frescoed caves, and on through Lion Gate, but it will all be worth it when you reach the top, take in the view across the forest, and see for yourself the site of the ancient citadel built by King Kashyapa in the 5th century. Temples large and small highlight the importance that the country's religions have played over the centuries, delve further into this with a visit to the Buddhist Temple of the Tooth in Kandy, the archaeological park at Polonnaruwa, or Anuradhapura's sprawling complex of enormous dagobas, soaring brick towers, ancient pools and crumbling temples. Nuwara Eliya and Horton Plains have a really British feel, Nuwara Eliya being an old colonial settlement and Horton Plains' with its rolling green hills, streams and waterfalls - a beautiful and peaceful place to walk. Leopards, elephants, water buffalo, wild boar, spotted and sambar deer, sloth bears and crocodiles roam free in Yala National Park, alongside and a whole host of birdlife including painted storks, grey hornbills, peacocks and blue bee-eaters – jump aboard a jeep and see what you can see. Sri Lanka's great temperature and an incredible range of things to see and do make it a perfect winter getaway.
Kerala
Kerala's winter runs from November to February, but it brings with it milder temperatures which means it is the best time to enjoy the beaches, countryside and colourful festivals. Its landscape is made up of jungle, rice paddy fields and intertwining waterways, and is referred to as 'Gods Own Country'. A wonderful way to explore is on a cruise along the backwaters. From the archipelago of Kochi, and the old town of Fort Cochin, which is more reminiscent of the Caribbean that it is of India, with its Dutch and Portuguese heritage, and onto local villages where you can immerse yourself in everyday life, watching sculptors at work in their studios and workers in the paddy fields, visit a local temple or enjoy an evening of traditional music and dance. If you are looking to experience a traditional festival you should bear in mind that festival dates are arranged in accordance with the Malayalam calendar, but time it right, and you could see an elephant pageant, boat race or temple festival, all of which are brought to life with vibrant costumes and traditional music.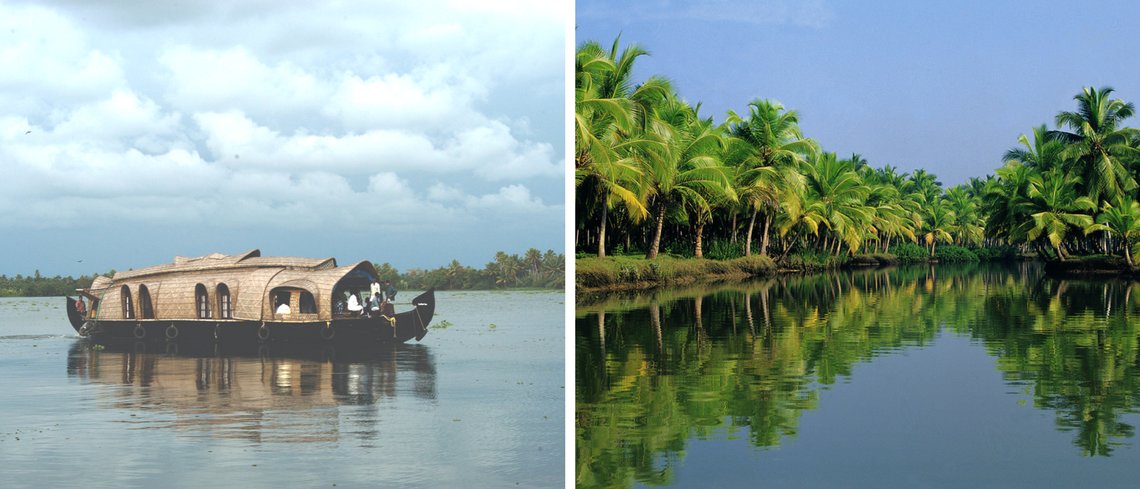 The Philippines
With more than 7,000 islands, the Philippines has so much to offer visitors. Boracay Island is home to some of the Philippines' finest hotels and resorts, and a range of activities that will help you while away your days, including scuba diving, horse riding and kiteboarding amongst others. The main beach is White Beach, 4km of white sand stretching up the west coast, with other smaller beaches dotted around its coastline. The Banaue Rice Terraces, a National Cultural Treasure of the Philippines, are carved into the mountains of Ifugao, and rise to 1,500 above sea level, a great place to trek and take in breath-taking views of the Philippines' main island, Luzon. Vigan, located on the north-west coast of Luzon, is a 16th-century town, and a wonderfully preserved piece of colonial Spain, with cobbled streets, baroque architecture and horse-drawn carriages, all of which earned it its UNESCO World Heritage Site status. Continuing the Spanish theme, visit the elegant San Agustin Church in the heart of Old Manila, the oldest stone church in the Philippines. Snorkel or dive the crystal-clear waters of the Apo Reef, off the West Coast of Mindoro, where it is said they have some of the richest marine ecosystems on earth. In the province of Palawan you can travel the longest underground river, float passed stalactites, and through vast chambers all of which are only accessible from the sea. Another spectacular natural phenomenon is Mount Pinatubo, where an eruption in 1991 destroyed the volcanoes' original summit and created a caldera which is now a stunning freshwater lake.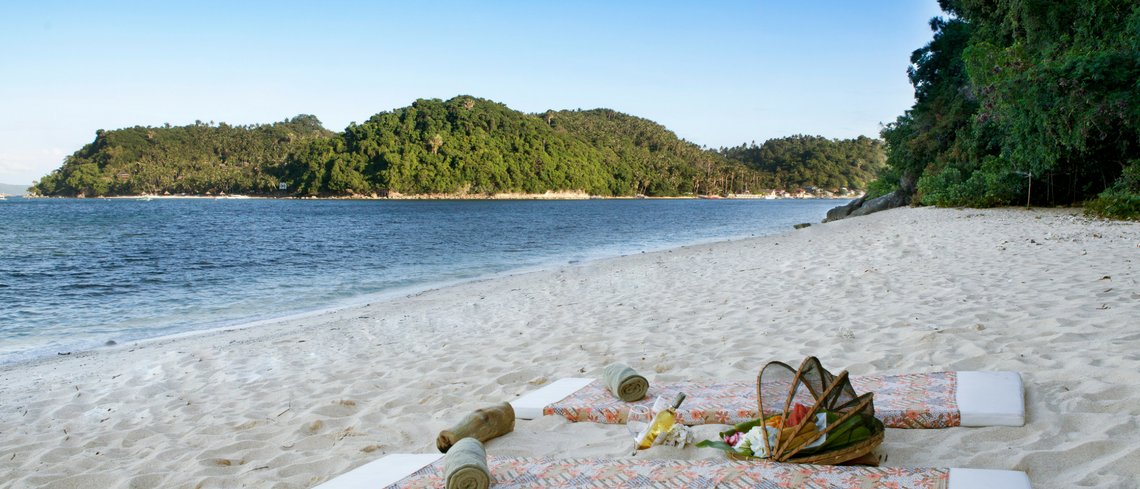 Cambodia
With a history as inspiring as it is heartbreaking Cambodia is a must-see destination. Its past can be seen in its architecture, and its future in its cities which are regenerating, and its people who, even after the turmoil of the past decades, are still optimistic and smiling. Meet some of Cambodia's residents, who live a life far from the hustle and bustle of the main city of Phnom Penh, on Tonlé Sap, South East Asia's largest freshwater lake. Take a boat to see the floating villages, home to many ethnic Vietnamese and Cham communities. The Royal Palace was constructed over a century ago, in Phnom Penh, as home to the King and venue for court ceremony and ritual and it still serves this purpose today. Attached to the palace is the Silver Pagoda, a complex of buildings and gardens set in walled grounds, its golden-spired pavilion standing proud against its riverfront setting. Inside its floor is covered with five tonnes of glistening silver and its solid gold Buddha is festooned with over 2,000 diamonds. Experience a day in the life of a Kompheim villager, your host family will welcome you into their lives, and their home, and you will sample a hot Khmer lunch prepared in the village. Cambodia's temples are world renowned so a visit is a must: head for the 30 meter tall pyramid of Prasat Thom, in Koh Ker, a former capital of the Khmer empire from 928 to 944 AD, which was inaccessible until the recent opening of a new toll road; Bantay Srei, completed in 967 AD, is built mainly of red sandstone and boasts elaborate carvings which can still be seen clearly today; the Bayon Temple in Angkor, was built in the 12th century at the very centre of the royal city, and features over 200 huge stone faces; and last, but by no means least, Angkor Wat, the largest and most impressive of all the Angkor temples, its highest tower reaching 213 meters and its construction reflecting the traditional Khmer idea that temples represent Mount Meru, the home of the Hindu gods.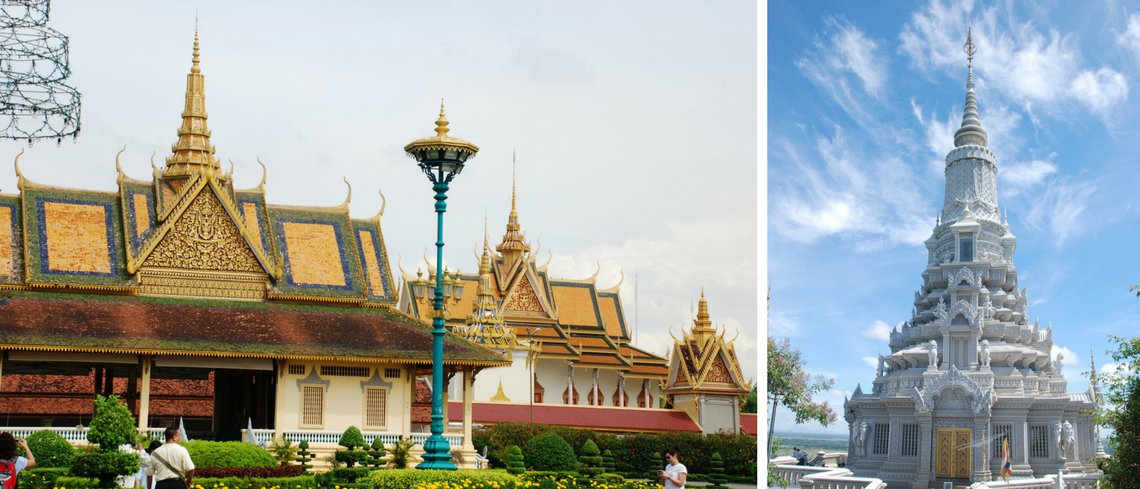 This is just a small hand-picked selection of great places to head during the British winter, for more ideas, or to chat through your itinerary, visit the inspiration section of our website or call our team on 020 7843 3531