Eating out in India
Nowadays Indian restaurants can be found everywhere from Australia to the USA. Any true lover of food though will tell you that until you've eaten in India itself, you don't know what Indian food is. Luckily budget isn't an issue when you're visiting the country as India's culinary delights can be enjoyed equally well from a market stall as from a fine-dining restaurant. The trick lies in knowing what to look for.
Upmarket
While there are a few Michelin-starred restaurants in India, they are all international chains that don't focus on Indian food. That said, there is no shortage of fine-dining establishments that do serve local specialities, often with a twist. The jalebi caviar dessert at Marsala Library in Mumbai gets rave reviews, as does the dal bukhara (a lentil dish that's cooked for 18 hours) at Delhi's Bukhara or Varq's take on butter chicken, murg sirka pyaz.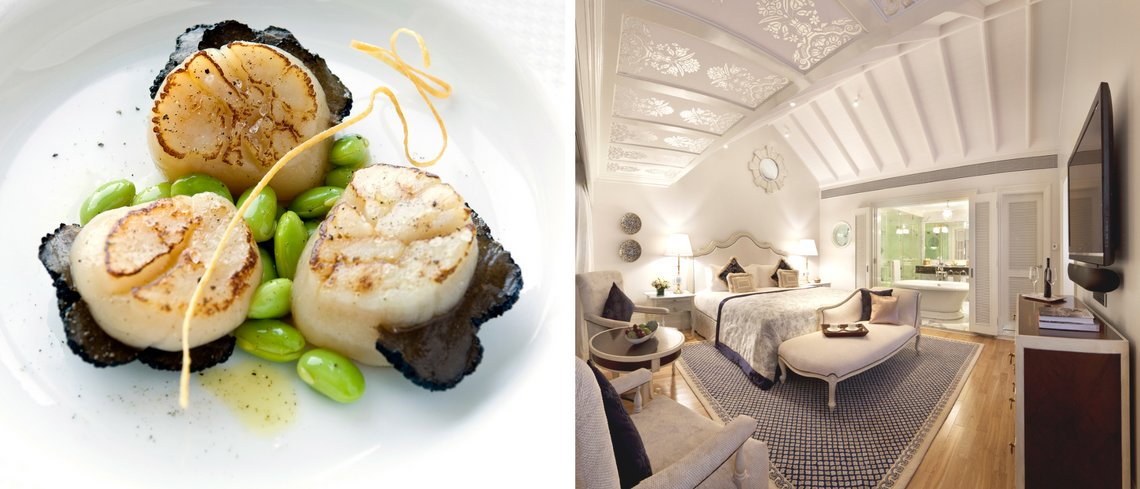 Mid-range
Restaurants serving excellent and reasonably priced Indian food abound, and range from the more formal to smaller local establishments. If you're in Mumbai, try Shree Thaker Bhojanalay for their pick 'n mix Gujarati thali, and in Delhi, The Great Kabab Factory is famous for its Galauti kababs.
Street food
If you're feeling adventurous and up for experiencing the teeming life of the streets, pick up some delicious and authentic Indian food at one of the many stalls found at markets and fairs across the country. While you're there, take time to browse and perhaps pick up some spices to take home with you, the tantalising smell of which will take you back to India years later.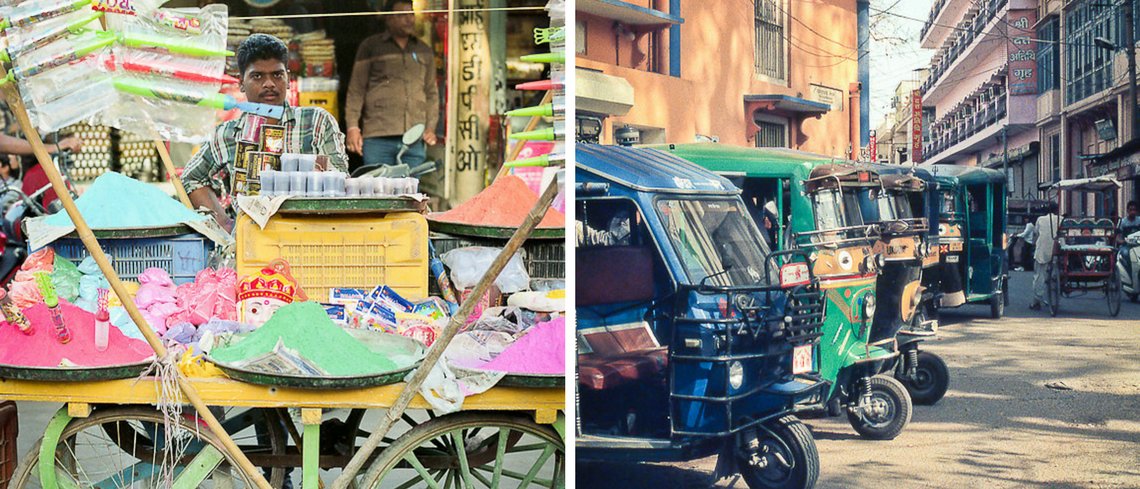 What to eat
Without limiting your options in any way, try these for authentic Indian:
Chole bhature: light fried bread with chickpea curry
Aloo tikki: potato fritters served with chutney
Vada pav: a savoury doughnut served with chutney and spices – sometimes in a roll like a burger
Samosa: a crisp triangle of pastry stuffed with various fillings
Roti: flatbreads served with chopped vegetables and chutney
Kebabs: meat and vegetables on a skewer
Butter chicken: chicken in yoghurt, tomato and spices
Biryani: spiced rice with mutton or lamb, chicken or vegetables
Rogan Josh: a spicy, hot lamb dish with yoghurt
Vindaloo: very spicy curry made with chicken, pork, lamb, beef, prawns or vegetables
Kulfi: Indian ice-cream made with caramelised sugar
Gajar ka halwa: carrot pudding with nuts and spices
Jalebi: deep-fried batter soaked in syrup
Lassi: yoghurt milkshake with spices and/or fruit
Chai: spicy, milky tea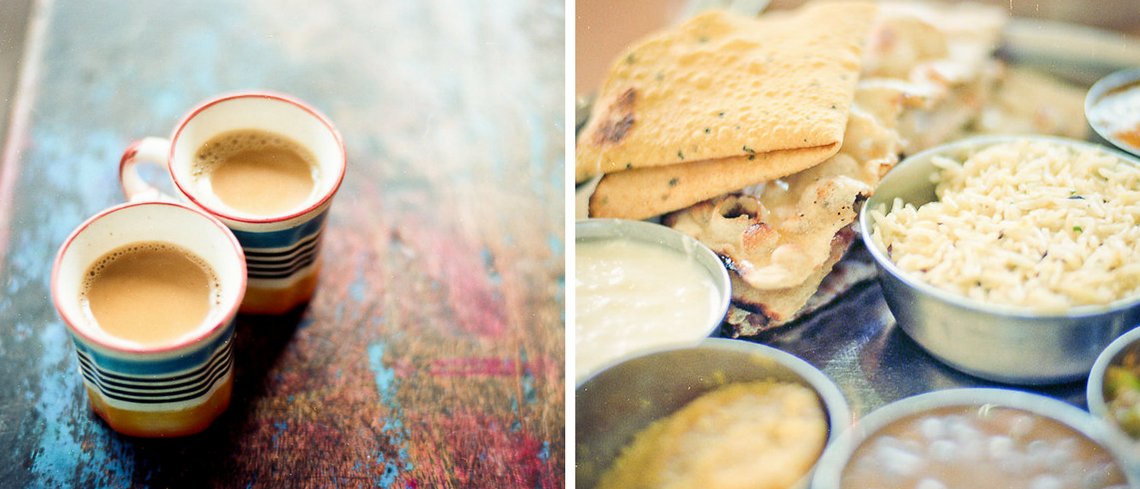 Of course many other cuisines are also available in India, but why eat Chinese or burgers when you could do that every other weekend of the year? Rather go Indian or go home.
Avoiding the dreaded 'Delhi Belly'
While there's always the possibility that foreign food may not agree with you, Delhi Belly is not a given for every traveller to India. Some say it's luck of the draw, but taking some sensible precautions greatly reduces your chances of suffering from it:
Start with the least spicy food to give your body a chance to adjust.
Boost your digestive system beforehand with probiotics.
Take some antibiotics with you and take them immediately if you experience any symptoms.
Boil water before you drink it, avoid ice completely and if you buy bottled water, check the seal is intact.
Avoid raw leaf vegetables and stick to fruit you can peel.
In street markets, look for the queues – the most popular vendors are usually the safest.
Pay attention to the hygiene of the stall and avoid those that are dirty or surrounded by flies.
Watch the vendor preparing your food (even fruit) to be sure it hasn't been standing.
For more information on travelling to India, get in touch with one of our travel experts by clicking here or call 020 7843 3531.