A Guide to Indian Cuisine
Indian cuisine is perhaps some of the most famous in the world, with its complex flavours and use of spices enjoyed by people all over. While many of us will have likely tried Indian food at some stage in our life, whether it be in the form of an attempted recipe at home, a Saturday night takeaway, or out at a restaurant, the majority will have only just scratched the surface when it comes to the depth and variation present in Indian cuisine. While it would be impossible to try every Indian dish out there, with this cuisine being incredibly broad and varying depending on the region, here are some dishes and beverages you should make a point of trying when in India.
Foods to eat in India
Curries
A rather wide term in itself, indeed you could write a post dedicated entirely to the different curries found in India, be sure to sample this dish. With a wide range of different types of curries on offer, each which has its own unique flavour and heat due to the intricate blend of ingredients and spices used, it is advisable to start with the more mild options such as korma to begin with and work your way up to the spicier options such as Vindaloo and Madras later – you will be surprised at how much more intense the curries are here compared to the ones you may have tried back home. Here you won't find chefs using curry powder but creating their own blends of spices to get the desired flavour.
Gol Gappas
Gol Gappas are a type of savoury street food that is common across India, there are many different variants of it but mainly based on a hollow ball made of flour and fried, filled with different ingredients. The typical one is filled with a mixture of potato pieces, chickpeas and tangy/salty spices, with sour home-made coriander based sauce and tamarind sauce (Saunth), fresh green coriander leaves and yoghurt for garnish – as you might be able to guess this is one flavoursome and tasty dish. There are plenty of other variations out there too, so this is a great time to get experimental and try something new.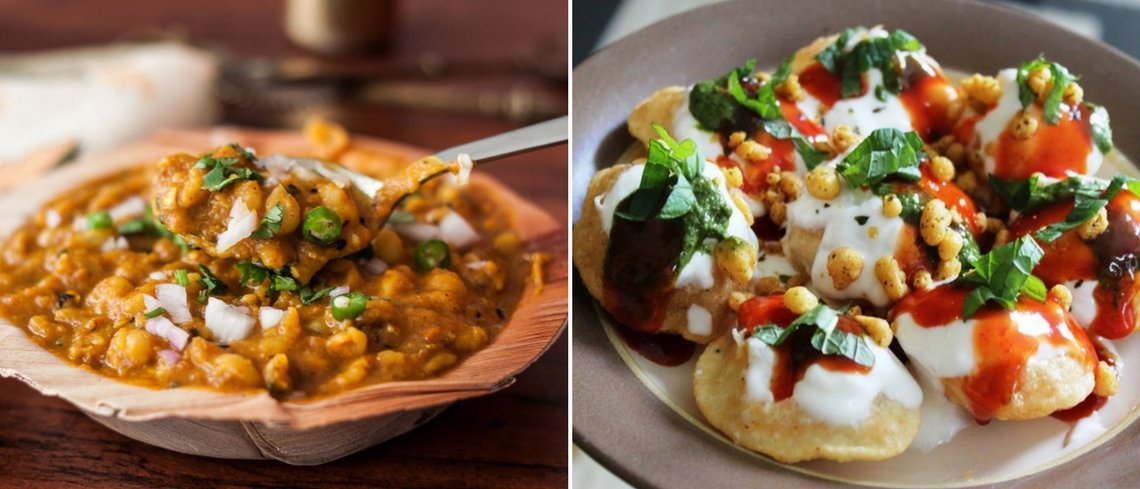 Sambar
A type of vegetable based stew/chowder, Sambar is made out of lentils and a variety of other ingredients, with a range of vegetables featuring heavily on the ingredients list. Variations can depend on region, but vegetables commonly used include okra, carrot, pumpkin, potatoes and onions. Sambar makes a great accompaniment to a variety of other dishes, with it commonly being served alongside steamed rice, dosas (a fermented crepe made from rice batter and lentils), vada (savoury fried snack), and idli (small savoury cakes made of fermented black lentils and rice).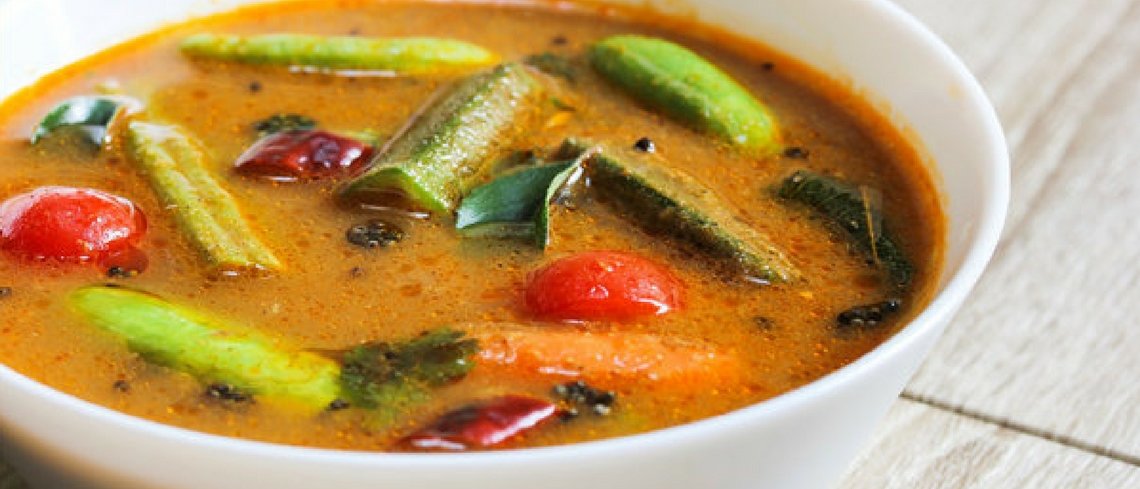 What drinks to have in India
Tea
India is one of the world's largest producers and consumers of tea so it is only right that you try some of it when visiting. The most popular types of tea produced in India are Assam and Darjeeling, while Masala Chai is the most common way of drinking tea that consists of a brew of black tea with different aromatic herbs and spices. You can also expect to find plenty of herbal teas, with them often used for their health benefits in Ayurveda.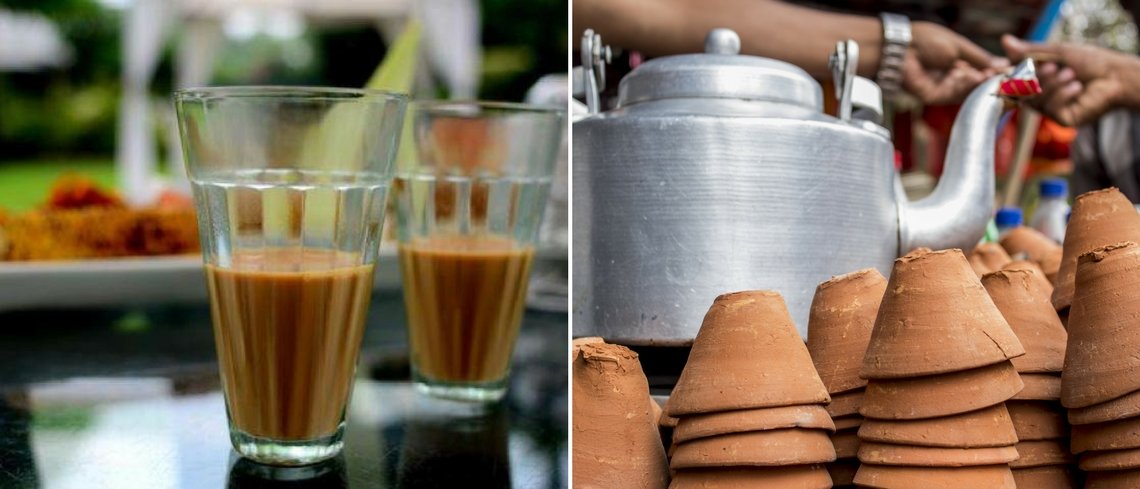 Lassi
Lassi is a yoghurt based drink that is available in both sweet and savoury variations. Savoury Lassi is made up of a blend of yoghurt, water, spices, and either sugar or salt, while sweet Lassi is flavoured with sugar, rosewater, and some fruit juice. There are other variations of this drink that are popular in certain regions which may feature mint, mango, or other flavours.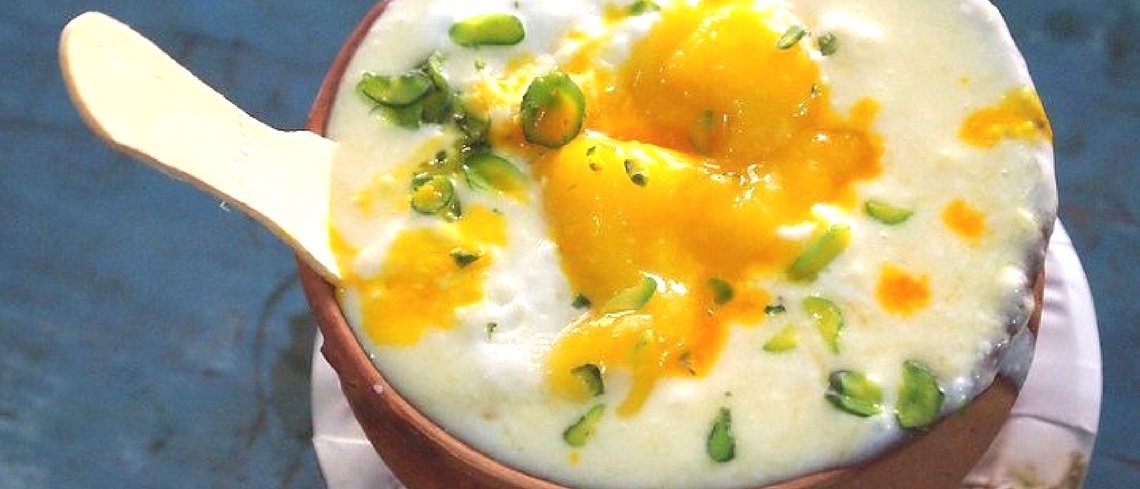 Faluda
Popular in all countries in the Indian subcontinent, Faluda is a sweet drink that can double up as a dessert too. It is typically made with rose syrup, basil seeds, vermicelli, tapioca pearls, gelatine, and sweetened milk and would be served after dinner. There are many different variations available, some are now made without the noodles and some feature the addition of ice cream, fruit, and nuts and resemble more of an ice cream sundae.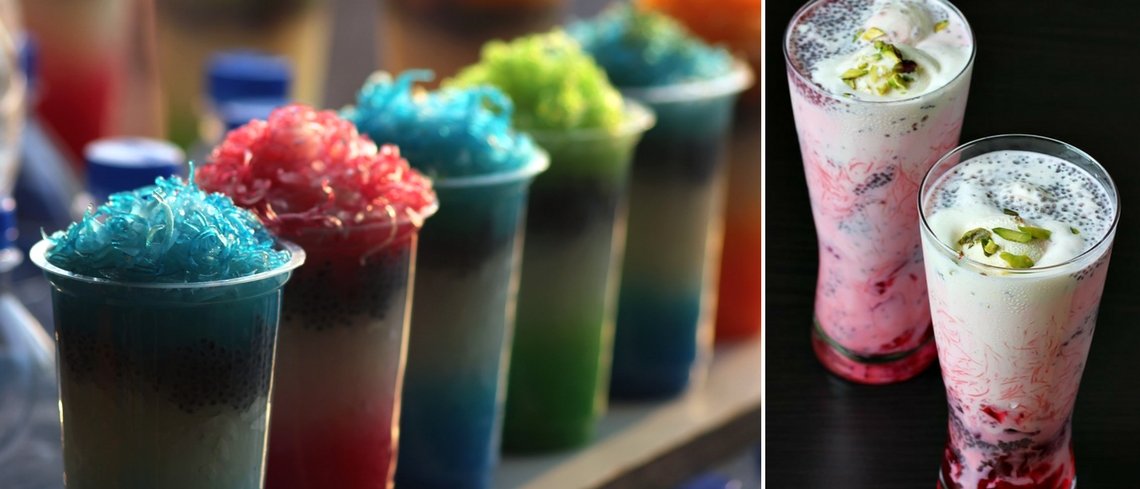 This is a very brief guide to some popular dishes, there is plenty more to be discovered so be open to trying new things when you arrive. While some may be apprehensive about eating out in India in fear of the dreaded 'Delhi-Belly' this doesn't have to be an unavoidable part of your trip – check out our guide to eating out in India for some tips on how to enjoy great food without falling ill. You can also check out this 14 day Indian Twist of Taste itinerary, which can be customised.
If you are interested in travelling to India and experiencing its delicious cuisine for yourself, contact one of our travel experts on 020 7843 3531 or email info@clevelandcollection.co.uk