5 Once in a lifetime experiences in India
India is a country of many opposites, with something for everyone to experience and enjoy across its wide expanse. From the snow covered mountains to the hot unrelenting deserts, to the humid backwaters down South it will offer everyone something. So for all you adventure seeking, travel loving, camera crazy wanderers, we have drawn a list of once-in-a-lifetime-experiences in India for you to choose from. These awe-inspiring moments will change your world view, and bring you that much closer to the extraordinary culture that India is part of.
1. Snake boat race in Kerala
If the snake boat race were in the Olympics it would have the biggest team! With each team having 110 players, this is a one-of-a-kind sporting extravaganza due to the sheer size and popularity of the event. Imagine for a minute, a hundred men using their oars in perfect synchronization, drum beats thudding in-sync to motivate them, a fine mist from the water being thrown up, and the spectators going wild as the race progresses! This frenzied atmosphere of music, drums, shouting, singing in the backwaters of Kerala, is what makes this the biggest water sport held anywhere in the world. There is a minimum of twenty teams, rowing boats made of wood over 40m long named after local villages and saints. There are four races the Nehru Trophy, the oldest race, the Champakulam Moolam, The Payippad Jalotsavam, and the Aranmula Boat Race. All the races are held between July to September, except the Nehru Trophy which is in August.
Itinerary choice: 11 DAY GLIMPSE OF KERALA AND BACKWATERS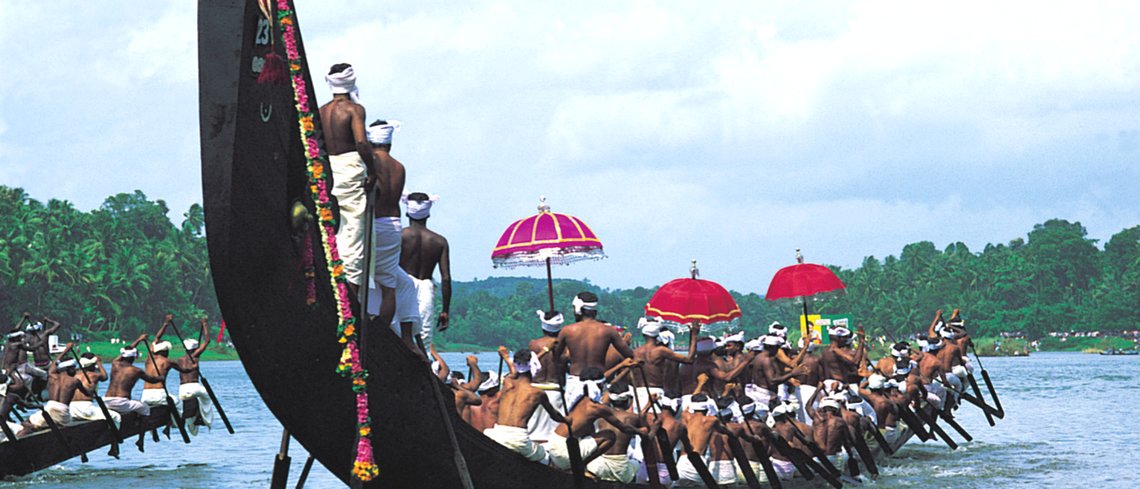 2. The Rann Utsav
Kutch generally doesn't fall in the usual tourist trails in India. On the other side of Thar, there lie oceans of white sand which play host to this extraordinary three-month festival called the Rann Utsav. A city of over four hundred tents is set up in Dhordo where visitors can see birds migrating from across the globe (Siberia, Europe & central Asia). The tents are set up on the edge of the great white rann, giving you a view of the great white landscape, stretching out till the eye can see. This is also a great place to experience local arts and handicrafts in the stalls, spas, meditation and yoga events, camel safaris and live folk dance and concerts, during your stay there.
Itinerary choice: 16 DAY CLASSIC RAJASTHAN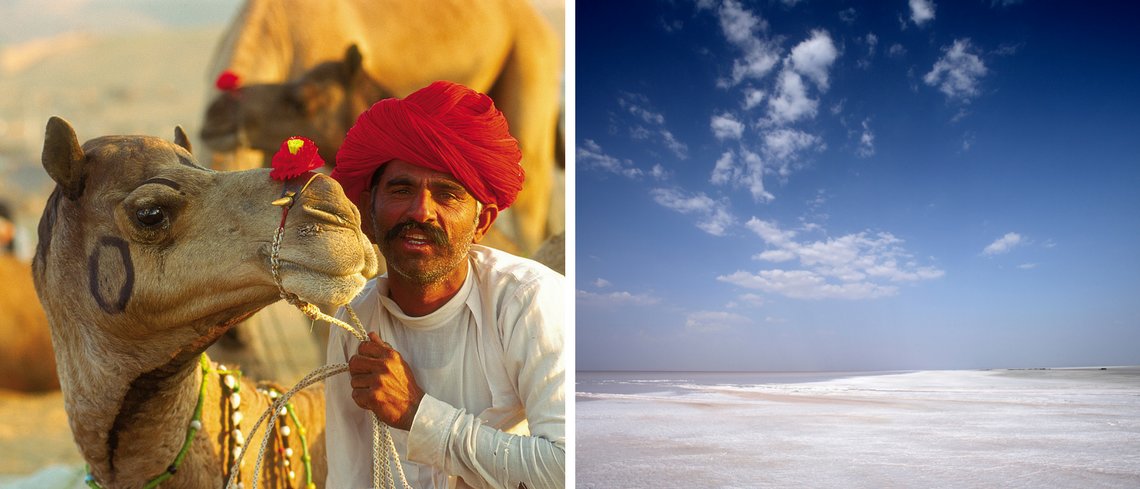 3. Shimmering stars on Ladakh lakes
Have you ever seen stars shimmering on land? If you haven't then head to Ladakh in India. At a height of 4,350m exists lakes which are considered to be Asia's most brackish lakes. The azure blue skies and the trembling sunlight shimmers on the brackish waters of these lakes. When this bluish sunlight hits the clear water it creates the most stunning light effect. Many liken the shimmering effect on the waters as if there are stars sparkling on earth. The most breathtaking ones amongst these, are the Pangong Tso and the Tso Moriri lake. These clear blue lakes sprawl across the borders of India & China and are considered one of nature's most spectacularly fine pieces of creation. As this area is under army control, you will need a permit to go through.
Itinerary choice: 12 DAY DISCOVER LADAKH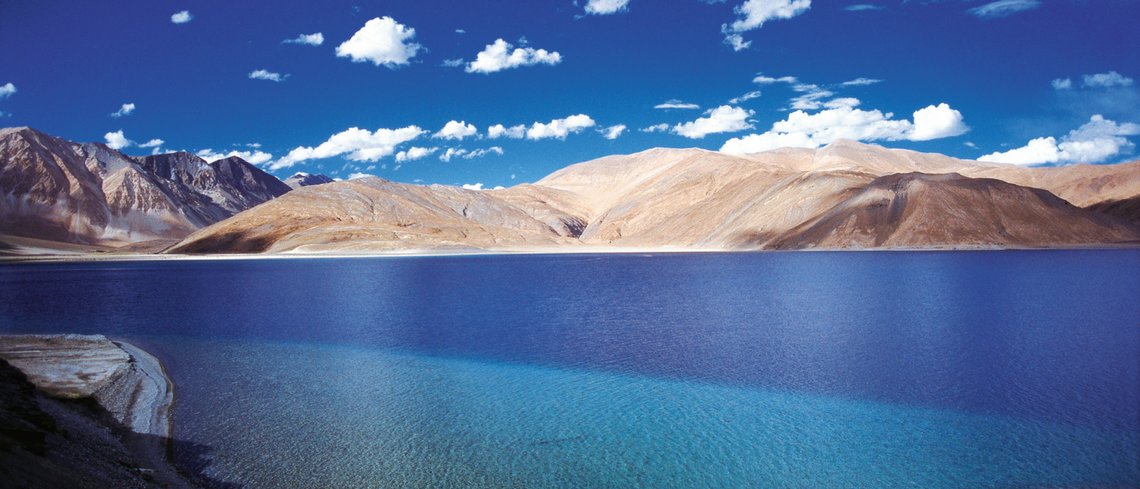 4. Sleeping on sand dunes
Sleeping in the middle of a desert, with a ceiling sparkling with millions of stars is definitely one of those bucket list experiences. The city of Jaisalmer is set in the middle of the Thar desert and offers many a camping options. You can go walking on the dunes in the moonlight, go camel riding and watch the sun come up atop a camel. Great local food, lively music and traditional folk dance performances make this city a smorgasbord of cultural experiences. From ultra glamping to basic eco farms, you have a range of options available as you prefer. Whatever you may choose, waking up to see the silhouette of the sun on the sand dunes right in front of you is an experience well worth the visit. The best time to visit is between October -March.
Itinerary choice: 14 DAY HIGHLIGHTS OF NORTHERN INDIA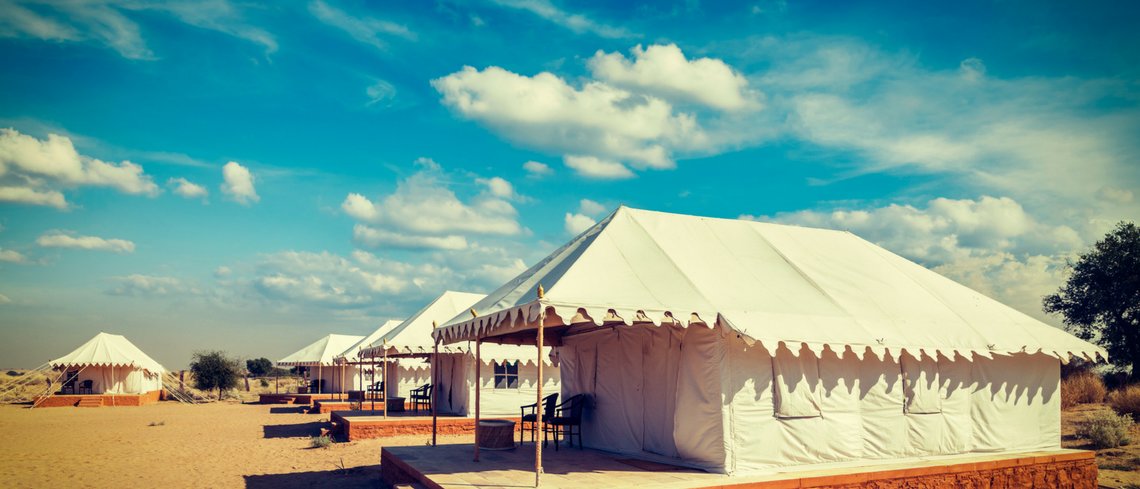 6. Making your own cup of tea
No, this is not just taking a tea bag and putting it in your cup with hot water. This journey will take you a step back further! Nestled in the majestic Himalayas are the beautiful tea estates across the misty hills in Darjeeling. To truly enjoy this experience, go for a nights stay in these estates. Get up early morning and head to the tea bushes to learn how tea leaves are plucked. Pick your own batch, and head to the factory where you can see how they are processed to create the final product. Of course, you also get to have that tea with your morning breakfast! If you can't stay, go for the tea tastings which are sure to get the brew lover in you to sing! March - May is a good time to visit the estates.
Itinerary choice: 12 DAY ESSENTIAL EAST INDIA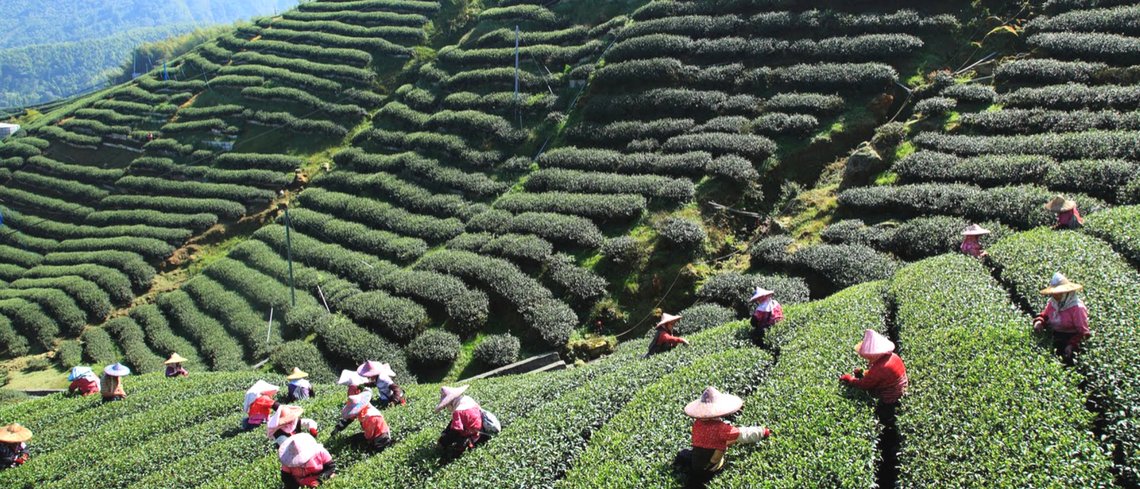 So if you are looking to create memories to last you a lifetime, make sure you add some of these experiences in your holiday to India. If you would like to know of more things to do you can always check in with us at 0207 843 3531 or drop us a line at info@clevelandcollection.co.uk.