Why We Love Finolhu in the Maldives
Having only opened in June 2016, Finolhu is already building itself quite the reputation as one of the hottest new properties in the Maldives. The sister property to the renowned luxury resort Amilla Fushi, even before its opening we knew to expect great things, but the results were even better than we anticipated. Already possessing a trail of loyal fans, Michelle Jana Chan being one of them based on her glowing Condé Nast Traveller review, we take a look at what it is about Finolhu that has so many people already falling in love with it.

The Location
It's the Maldives, so of course the location is going to be nothing short of spectacular. Set in the Baa Atoll, Finolhu boasts powdery soft white sands and sparkling turquoise water that beckon you to wade in, swim, float, and splash around. You'll find an abundance of tall green coconut palms swaying in the gentle sea breeze and at night the sunset streaks the sky with orange, pink and gold creating a picture perfect moment no photo could do justice. Finolhu is every bit a desert island paradise that provides the perfect surroundings for an incredible holiday.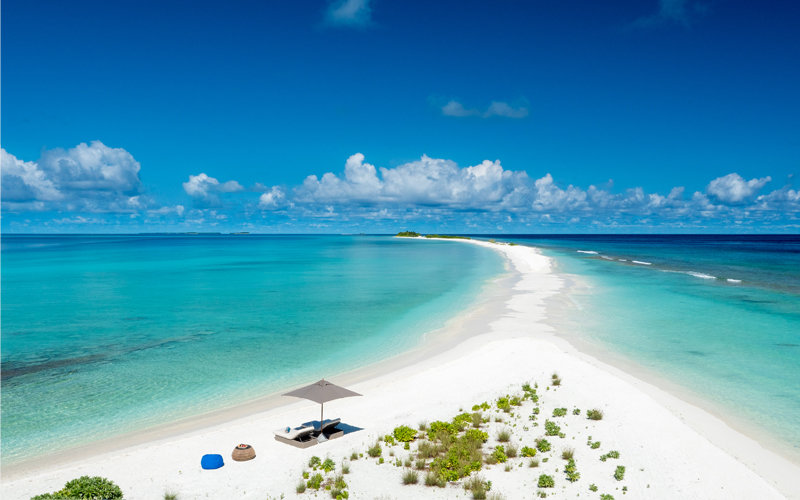 The Style
Retro glamour is the name of the game at Finolhu and it gives a unique touch to the resort that sets it apart from other luxury resorts in the Maldives. Expect to find fun and quirky furnishing throughout the resort – think old school Marshall sound systems in the villas and bright pops of colour all around the resort, however all of this is carried out in an effortlessly cool manner that never comes across as brash or tacky. This is a luxury resort so of course there are all the usual luxury touches than ensures your stay at Finolhu provides every comfort while still exuding style.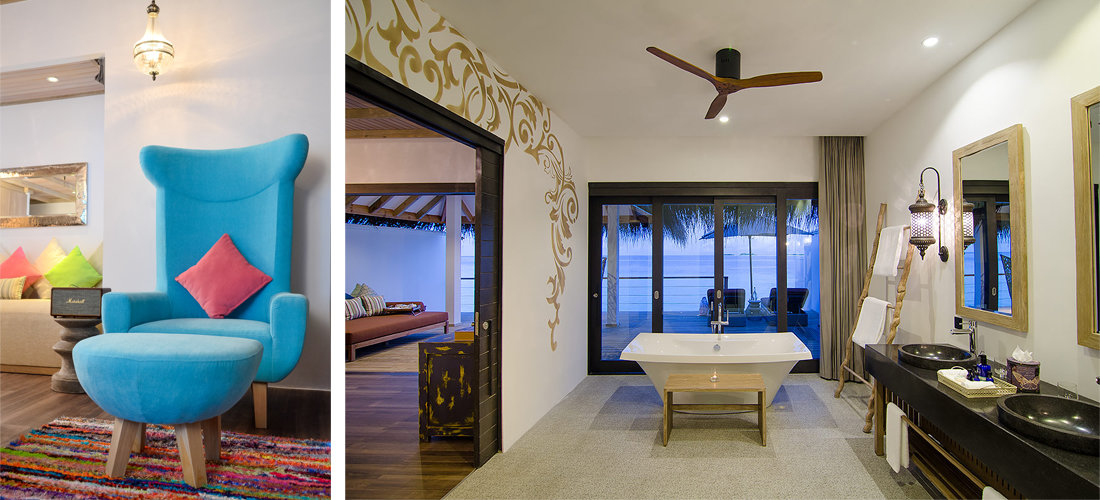 The Atmosphere
Finolhu terms itself 'Your Beach Club Haven' and it's certainly true that a relaxed beach club vibe is present throughout the resort. This really is a laid back haven without even the slightest hint of pretention, instead guests are encouraged to just kick back and enjoy themselves. From the friendly staff to the beach clubs providing the soundtrack to your time spent soaking up the sun, everything about Finolhu encourages you to relax and fun, there's no place for work or seriousness here.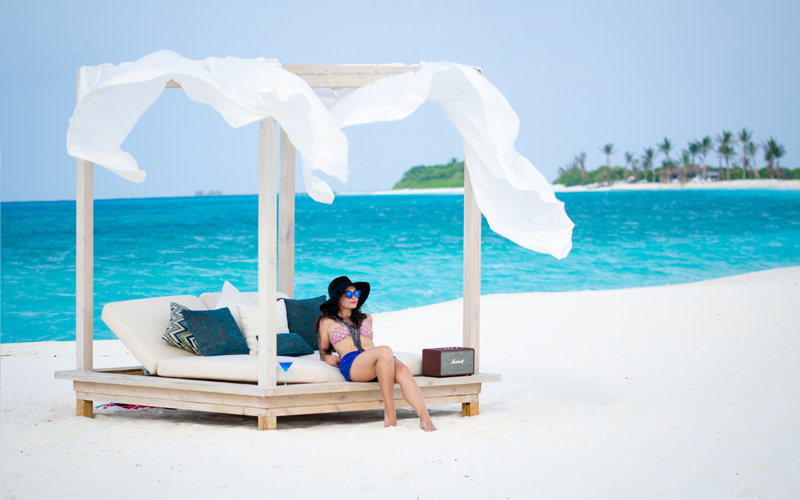 The Things to Do
Whether looking for fun, relaxation, or a mix of both, you will find that Finolhu is more than equipped to provide whatever you're after. If you prefer to stick to the calmer end of the spectrum there's the Cove Spa ideal for indulging in pampering treatments, while at the complete other end you will find a plethora of water sports that are sure to get your adrenaline pumping. When the sun goes down things don't have to stop at Finolhu and you'll find the array of restaurants, bars, and beach clubs will see you well into the night.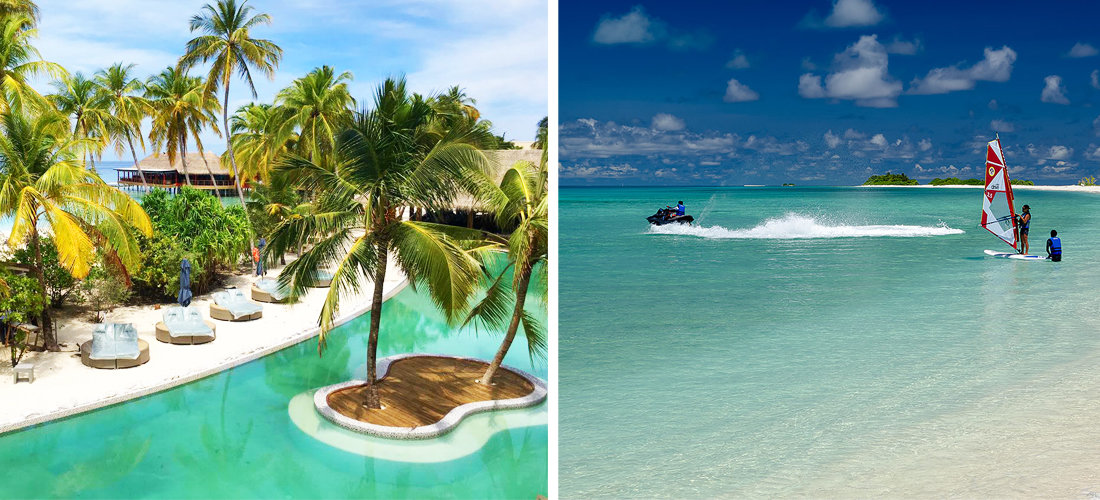 The Price
A dream holiday destination, the Maldives can often come with a hefty price tag, but in comparison to many of the other luxury resorts around, Finolhu actually offers good value for money. While still not necessarily cheap, by Maldives standards you're getting a very good deal. With even the lowest room category still offering luxurious features and gorgeous sea views, you can rest assured you get way more than what you've paid for here. An added bonus is Finolhu often has special offers on, so make sure you keep an eye on our specials page to stay in the loop with them.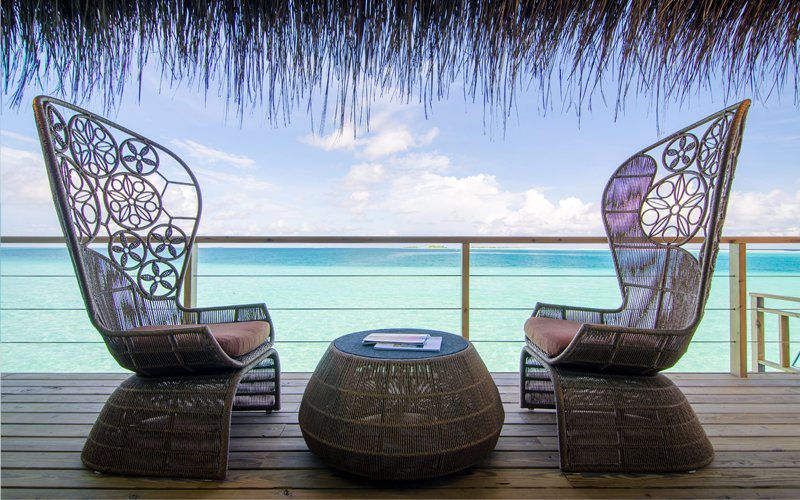 If you are interested in visiting Finolhu or learning more, get in touch with our travel experts on 020 7843 3531 or click here.