Top Ten Romantic Hotels
To take a romantic trip with your significant other you can have many opportunities. It may be a honeymoon, anniversary or a proposal or you may just be looking to spend some quality time with each other. Discovering a new place is a lovely way rekindle the spark in your relationship or forge a strong bond as you go forward.
1. Cocoa Island, Maldives
A paradise within a paradise, privately owned Cocoa Island in Maldives offers the last word in luxury escapism. The resort's dhoni-inspired overwater suites are exquisite, enabling guests to wake up surrounded by the shimmering blue expanse of the Indian Ocean. From its thriving house reef and fully equipped dive centre to its holistic spa and gourmet fine dining services, Cocoa Island is an idyll for every couple hoping to combine adventure with relaxation.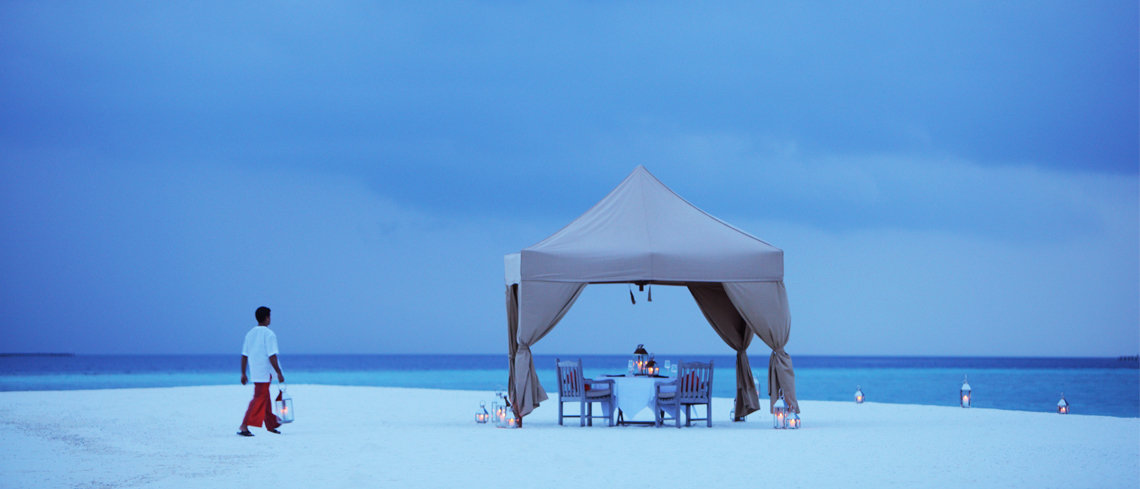 2. Alila Villas Uluwatu, Indonesia
Whilst this remarkable resort carries all the expected hallmarks of luxury accommodation, it is perfect for those couples in search of something extraordinary in Indonesia. Perched a hundred metres above the ocean atop a limestone cliff in Bali's Bukit Peninsula, Alila Villas Uluwatu combines commendable sustainability with breathtaking architectural achievement. From its gravity-defying infinity pool to its incredible views, this is one accommodation option you will never forget.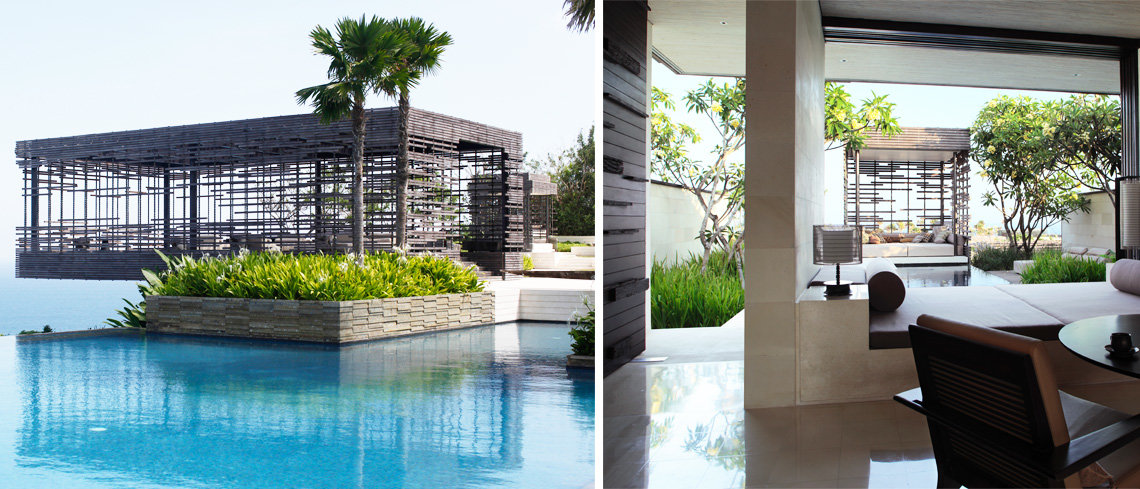 3. Maradiva Villas Resort & Spa, Mauritius
Overlooking the spectacular vistas of Mauritius' Tamarin Bay, this resort stands out particularly for its beautiful colonial-inspired architecture, and the exemplary service upon which it prides itself. Maradiva is the perfect choice for all those couples for whom privacy and understated opulence are key- a place where sun-kissed days on the beach are complimented by the seclusion of a villa that comes complete with personal butler service and a private pool.
4. Pimalai Resort & Spa, Thailand
Far from the madding crowds of Bangkok, couples will find Pimalai Resort & Spa on the island of Koh Lanta in Thailand to be a haven of peace and serenity. Ideal for those that find romance in the beauty of nature, this luxury resort owes much of its appeal to the acres of tropical garden in which it is situated. Pimalai offers guests the chance to experience Koh Lanta's many highlights- from snorkelling in nearby Lanta Marine National Park to hiking and elephant trekking in the island's interior.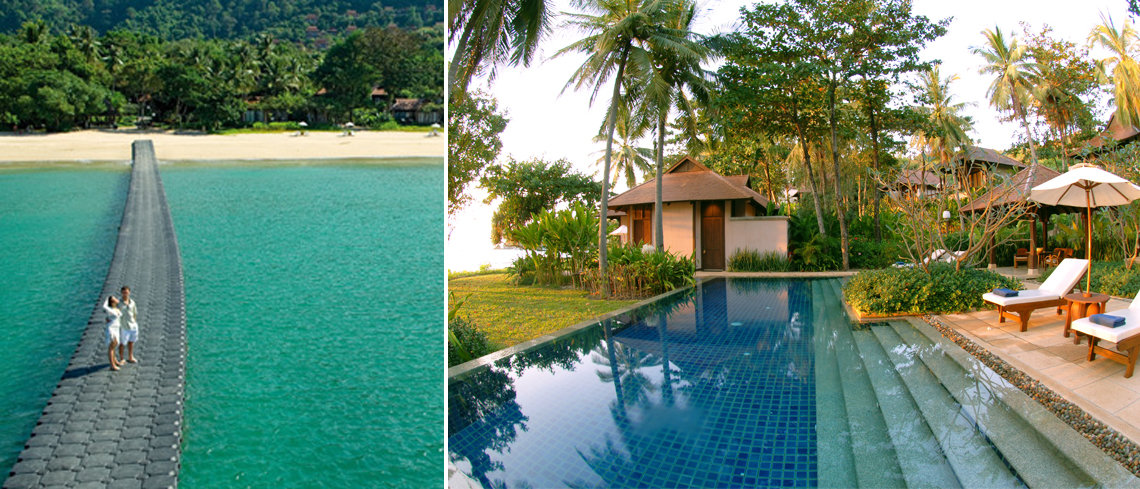 5. Pangkor Laut, Malaysia
Separated from the Malaysian mainland by three miles of aquamarine ocean, the private island of Pangkor Laut is a wonderland of pristine beaches fringed by two-million-year-old rainforest. Couples may choose from a selection of sumptuous villas, whilst the resort's luxury amenities include a fully equipped gym and spa. Particularly, this resort is a gastronomer's fantasy, with no fewer than ten restaurants offering a complete spectrum of international cuisines.

6. Taj Lake Palace, India
Seemingly floating upon the serene waters of Lake Pichola, this erstwhile pleasure palace offers a glimpse into the lives of India's long-ago maharajas. From its magnificent views of the Aravalli Mountains to the timeless beauty of its inner courtyards, fountains and suites, the Taj Lake Palace surely deserves its reputation as one of the world's most romantic hotels. Guests should expect the royal treatment from the moment they arrive, to the moment they leave.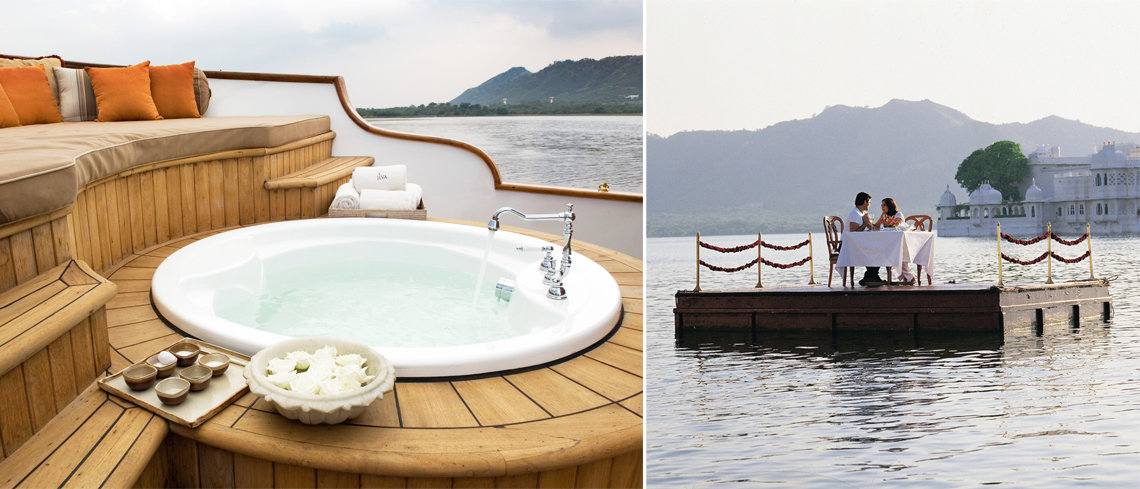 7. Song Saa, Cambodia
That this eco-resort in Cambodia prides itself upon its reputation for romance is evident in its very name, which is Khmer for 'the sweethearts' and refers to the two private islands upon which the resort is built. Whether couples choose an overwater, jungle or ocean-view villa, all of Song Saa's buildings combine beautiful aesthetics with environmental sustainability. Snorkelling, sunrise yoga and rainforest tours are all part of the experience, complimented by world-class dining and spa facilities.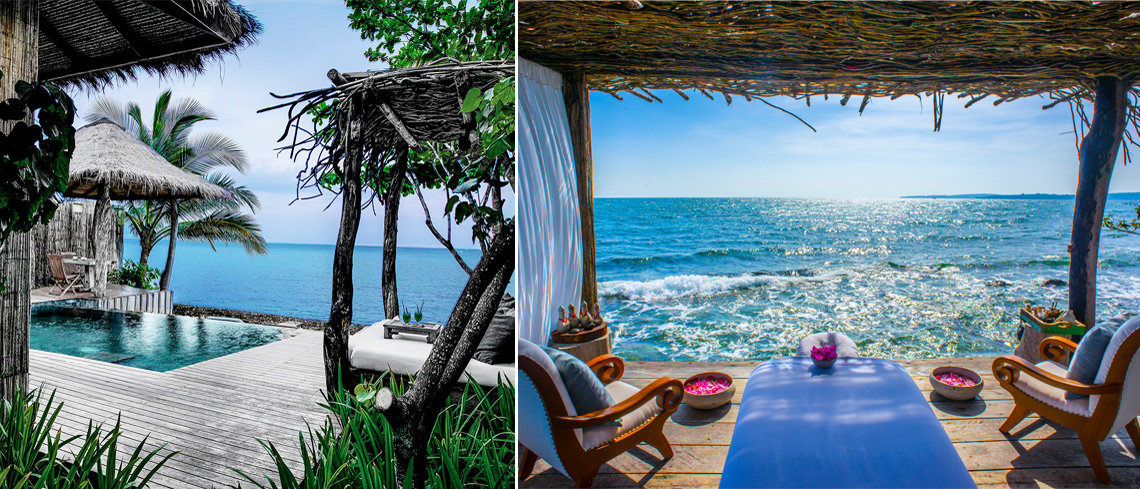 8. Zighy Bay, Oman
It's a common misconception that romantic travel and family travel are mutually exclusive, but Oman's Zighy Bay Resort caters specifically to children so that parents can have some well deserved alone time. Located on the dramatic Musandam Peninsula, the resort offers adrenaline junkies the chance to bond over activities like rock climbing or scuba diving. There are also plenty of opportunities to simply relax, whether on a sunset dhow cruise or in your own private pool villa.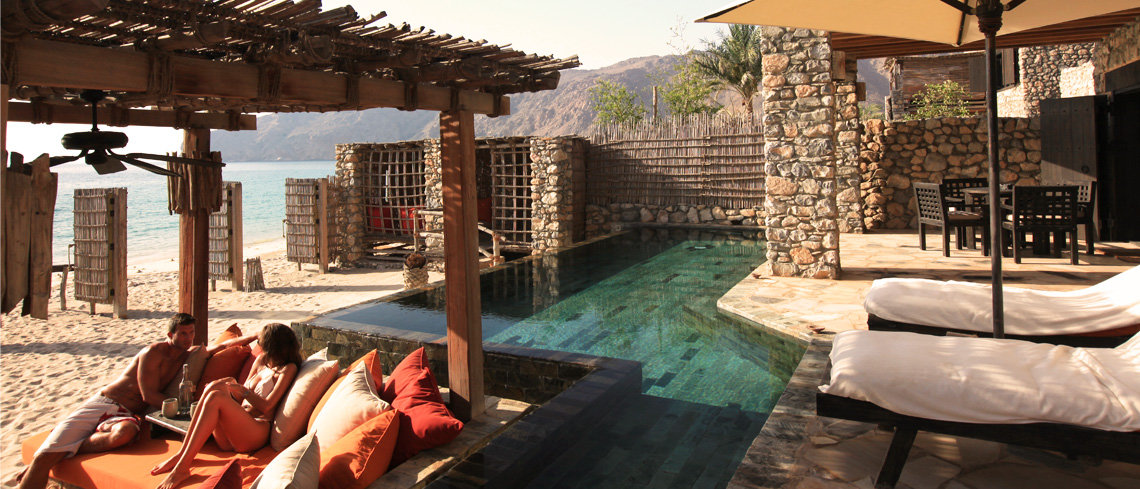 9. Amangalla, Sri Lanka
Those couples with a penchant for culture and history will find it aplenty at the Amangalla boutique hotel in Sri Lanka. Situated within the walls of the 17th Century Galle Fort, the hotel offers guests the chance to experience all the colonial romanticism of this magnificent World Heritage Site, whilst also acting as the perfect base for exploring Galle city. Although Amangalla's history is its main attraction, the hotel also boasts a range of modern luxuries- from spa treatments to wifi.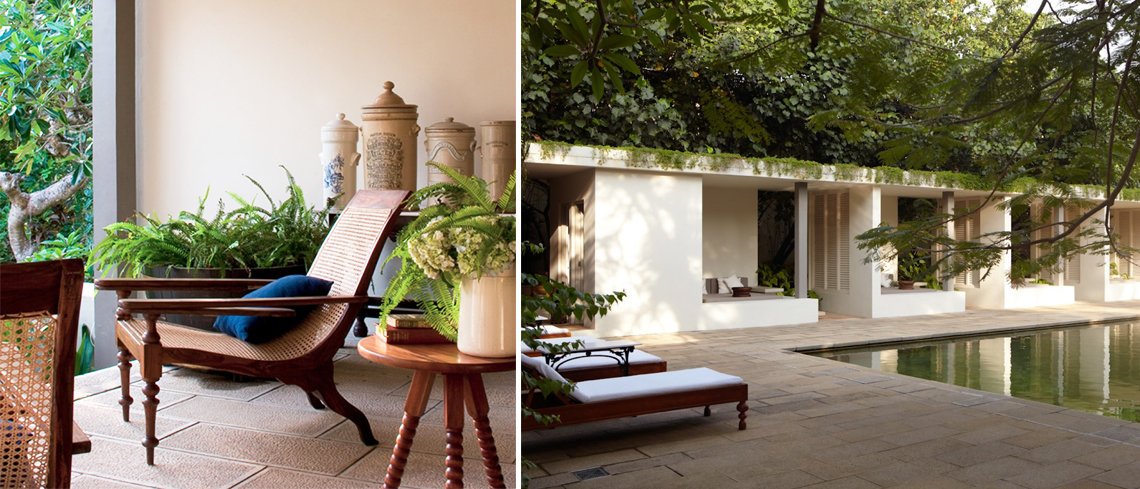 10. Fusion Maia Resort, Vietnam
If you and your partner are of the belief that romance is synonymous with pampering, Vietnam's Fusion Maia Resort is absolutely the right choice for you. Here, an innovative spa-inclusive concept means that guests receive at least two spa treatments per day, and can even enjoy an express treatment at the airport in transit. Fusion Maia seamlessly combines indulgence with healthy living- from its nutritious cuisine to the private pools that are a feature of every villa.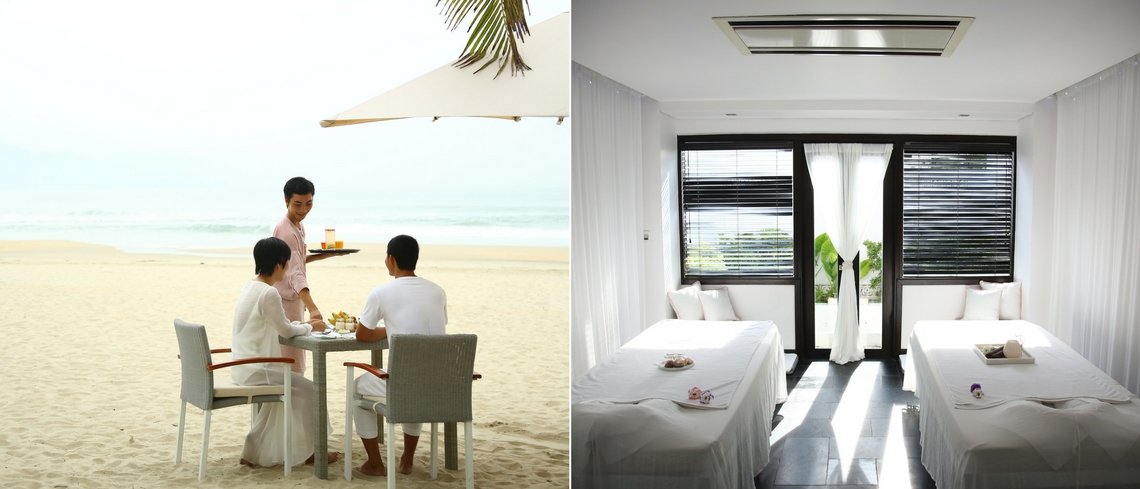 If any of these accommodations sounds like your idea of a perfect honeymoon holiday or romantic time out, give us a call at 020 7843 3531 or email us at info@clevelandcollection.co.uk. Our travel advisors can help to create an itinerary that will create your dream vacation.