Top 5 Reasons to Visit Costa Rica
Deciding where to next go on holiday often requires prerequisites; what's the Weather like? Is the food good? Do they have nice Beaches? Instead of asking these questions maybe we can make a suggestion and tell you about one of the happiest countries on earth, Costa Rica. There's a reason the Tico's and Tica's (Costa Rican men and women) are statistically amongst the happiest in the world, so let's find out why:
Beaches
Costa Rica offers so much more than your run of the mill day at the beach, of course they have the golden sands, the clear blue water and the perfect sun, but there's even more to these beautiful coasts. The Manuel Antonio National Park beach brings your day to life with the wildlife around, amongst the lush forest backing onto the beach are white-faced monkeys who love to show off and pose for a photo opportunity.
The stunning Jaco Beach makes for a fascinating visit with its unique fine black sand, whilst many enjoy the novelty of Jaco's sand they stay for its beautiful sights and crystal clear waters.
If you're looking for more adventure at the beach the immaculate Agujitas Beach is the perfect place for a kayaking adventure, passing beautiful sights and wildlife as you make your way to other secluded beaches, or take a short hike to the Carara Biological Reserve.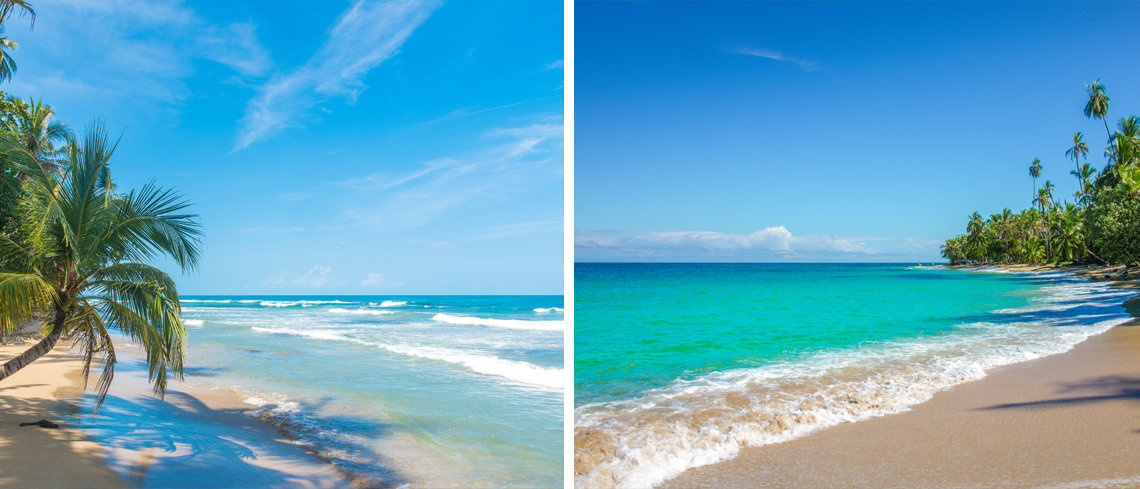 Surfing
Known for its surfing, Costa Rica is a haven for adventurers all over the world looking to enjoy the sea and catch some waves.
One of the most popular destinations is the famous Tamarindo beach; known for its great waves and surfing opportunities, Tamarindo is set up for the whole family to enjoy. Surrounded by bars, restaurants and plenty of tourist comforts, it's a fun day at the beach for all whether you choose to surf or sunbathe!
Playa Avellana is a sister beach to Tamarindo but notably less crowded, whilst the waves are generally a little tamer than those of Tamarindo, the surf is still not to be missed. Playa Avellana is a white-sand, picturesque beach that benefits from a smaller amount of tourists than surrounding areas, whilst this does mean there's less amenities around it's more than worth it for undisturbed surfing opportunities.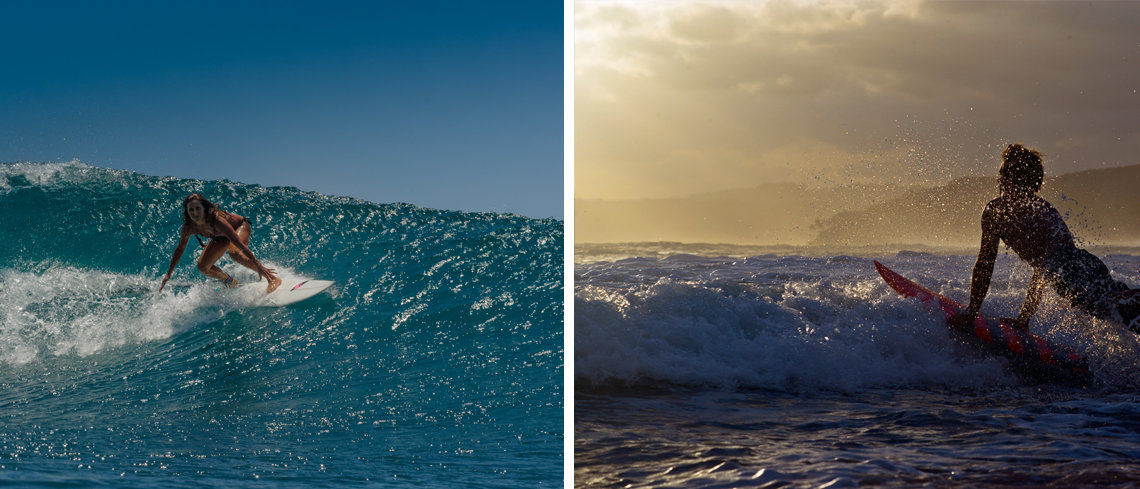 Wildlife
Perhaps one of Costa Rica's biggest draws is its wildlife; around 25% of the country is made up of rainforest and protected national parks.
Sloths are one of the most popular and beloved creatures of Costa Rica, these furry friends can often be found relaxing in a tree whether you're on the beach, driving down the road or on a hike they'll be hanging around somewhere nearby!
Bird watching is extremely popular in Costa Rica with the rainforests in particular being home to a plethora of rare bird species. One of the best places for bird watching is the Caño Negro Wild Life Refuge, declared a "Wildlife Area of International Important" in 1991, it is home to over 350 species of bird. Taking a tour of the Caño Negro Wild Life Refuge can also allow you to spot some of Costa Rica's most rare and dangerous wildlife including Caimans, Iguanas, River Turtles, Jaguars and the Emerald Basilisk.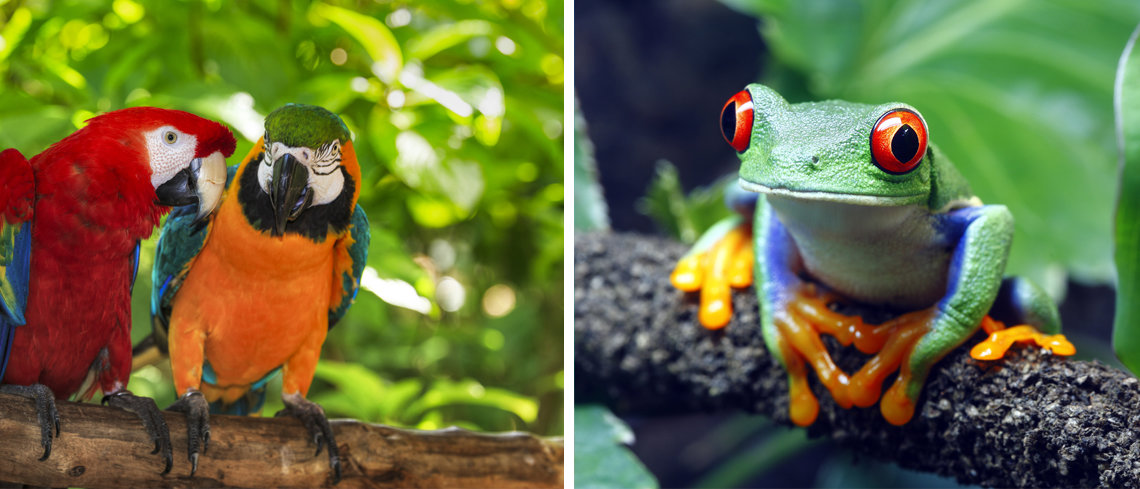 Food and Drink
Coffee is one of Costa Rica's best exports with their coffee beans being ranked as some of the best in the world, so it should come as no surprise that their coffee is a must-have when visiting, whether you're a coffee drinker or not, you can't pass up at least trying one of the most popular coffees in the world. Tours are often available around the famous plantations for a closer look at how it's made.
Perhaps one of the more simple dishes and easily it's most recognized is the Costa Rican version of rice and beans, Gallo Pinto. Often served as a breakfast dish, Gallo Pinto is generally served with scrambled eggs, tortillas, and plantains with a dash of Salsa Lizano (sweet salsa) to top it all off.
Finally Rondon is a traditional aromatic Costa Rican soup dish, consisting of seafood, coconut milk, vegetables, plantain and spices, Rondon is a dish not to be missed and ten times more delicious when made with freshly caught fish.
Volcanoes
One of the many impressive tourist attractions in Costa Rica include their Volcanoes, with over 200 volcanic formations, 5 of which are still listed as active. These areas make for great day trips, thanks to the fertile soil they're surrounded with colour and life which makes it the perfect scenery for hiking and mountain biking or even camping!
Irazú Volcano is one of the most impressive to visit, standing at 3,423m (11,260ft) high; it's the tallest volcano in the country and has numerous active craters.
Although this may seem like an overwhelming Itinerary, the "best of Costa Rica" tour ensures you'll get to see the country at its finest, whilst the "Birdwatcher Tour" will give nature lovers a thrill, travelling to all the best wildlife hot spots Costa Rica has to offer.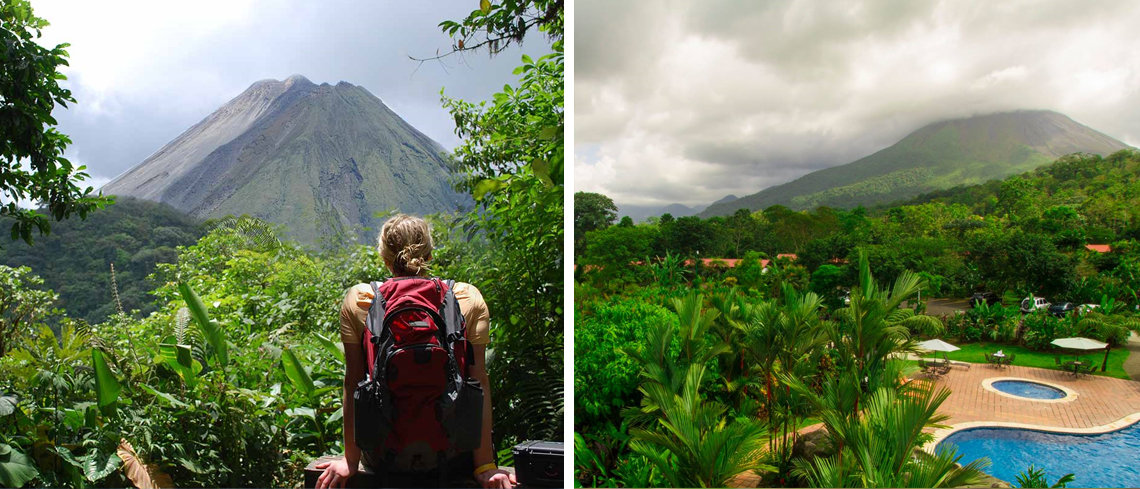 All these amazing experiences are featured on our "Best of Costa Rica" and "Highlights of Costa Rica" tours.
If you're interested in heading on a holiday to Costa Rica speak to one of our travel experts. We can tailor-make your dream holiday to whichever destinations you would like. Just call 020 7843 3531 or leave us an enquiry.