Top 5 Best beaches and Dive Spots in Asia
Journey to one of South East Asia's gorgeous islands and lounge on their pristine white beaches, or embark on an enchanting dive in clear blue waters as exotic fish of all shapes and sizes scuttle past. Here are top 5 beaches and Dive spots in South East Asia:
1. Phi Phi island in Thailand
Fly to Phi Phi Island in Thailand and take a dive with several of the diving centres on the island. If you are new to diving, diving schools are perfect for learning basic skills and gaining confidence to explore the deep. Investigate the King Cruiser wreck, the Anemone Reef or Shark Point. Admire the beautiful underwater landscapes as you watch flounder, coral grouper, rainbow parrotfish and various other exotic creatures decorate the clear blue waters.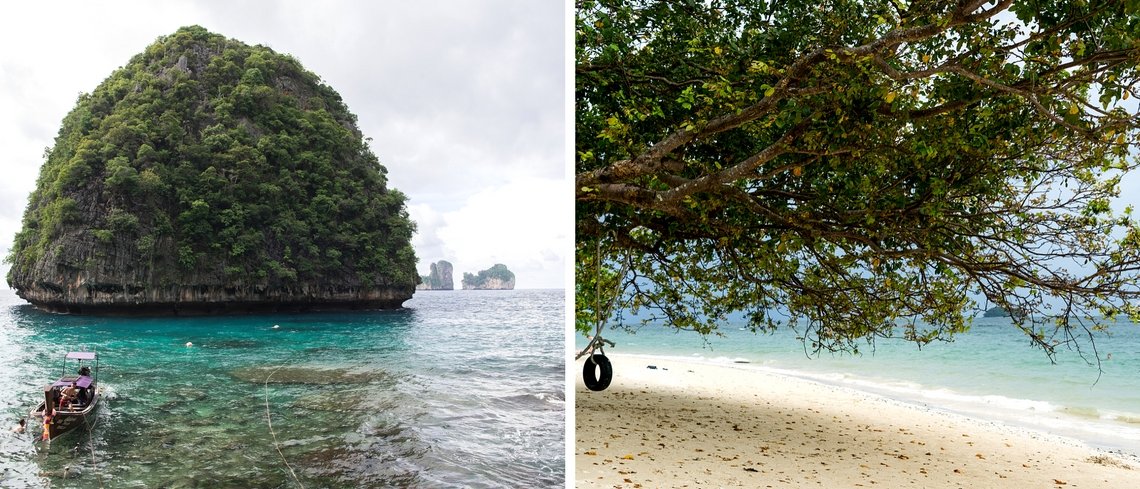 2. Bali in Indonesia
Bali is a tranquil beautiful location that has become popular with tourists from across the globe. The beaches of Bali are famous for their heavenly appearance, with beaches so white they offer a glimpse of paradise. Bali is also Indonesia's most popular dive holiday destination, and most visitors participate in resort based diving. Bali is home to some of the most fascinating dive sites, from volcanic outcrops, exciting and intriguing wrecks, to bottomless drop-offs and steep banks. In addition, the diversity of the marine life will leave you coming back for more.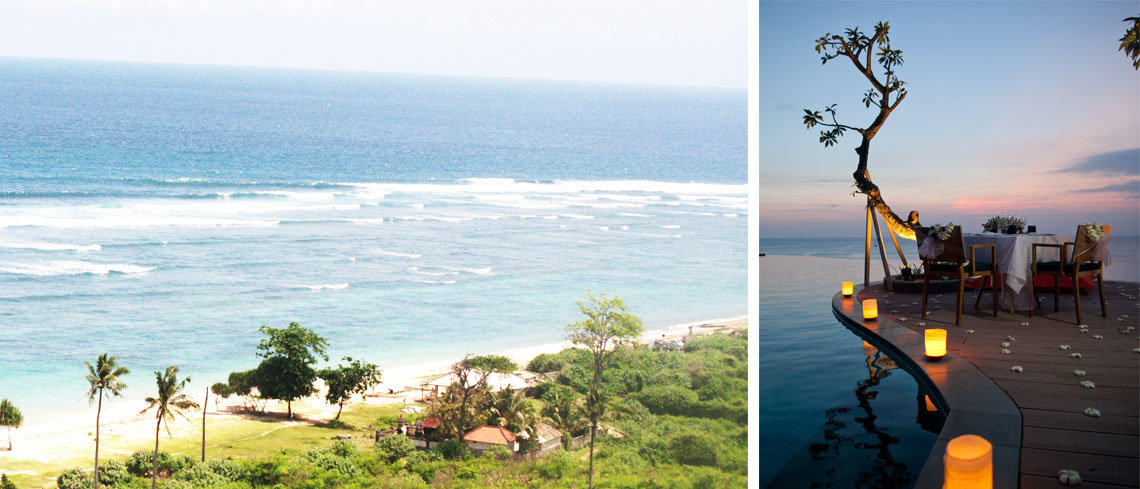 3. Gilli islands in Indonesia
These three small desert islands in Indonesia are perfect for a relaxing beach holiday with their white sand beaches, and pristine blue waters. These islands are also one of the top areas to scuba dive in Indonesia, with 25 dive sites, and an abundant amount of wildlife including reef sharks, turtles, scorpion fish and octopus. Enjoy year round diving that is perfect for both beginners and experienced divers.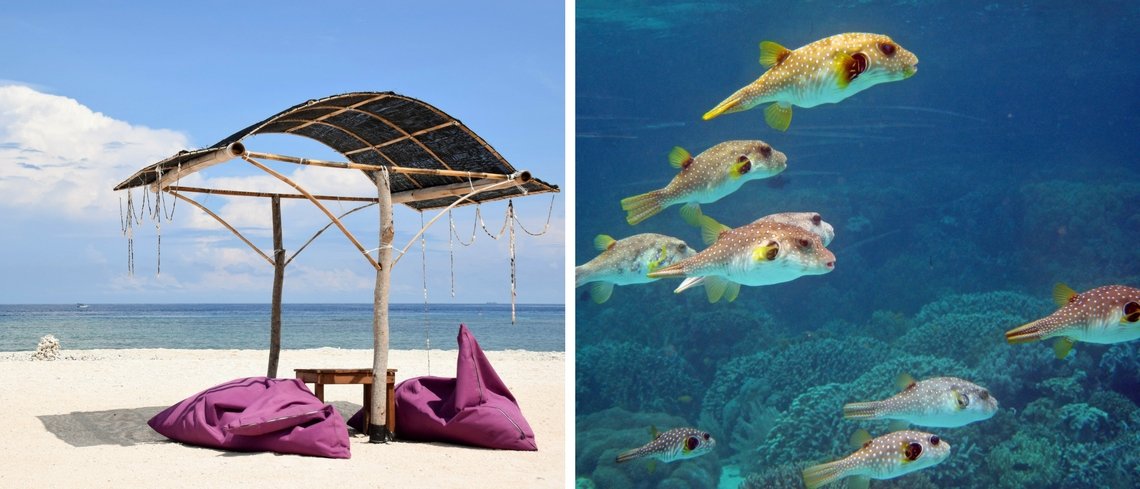 4. Lombok in Indonesia
Lombok is known as Bali without the crowds, a glimpse of paradise without the shutter sound of cameras. The beaches are quiet and untouched, and perfect for surfers and a favourite of independent travellers. Visit "The Magnet" in South-East Lombok, a high point that rises from a depth of about 80 meters. Spot an abundance of wildlife from this diving spot like hammerhead sharks, barracudas and maybe even a surprise sighting of a mola mola.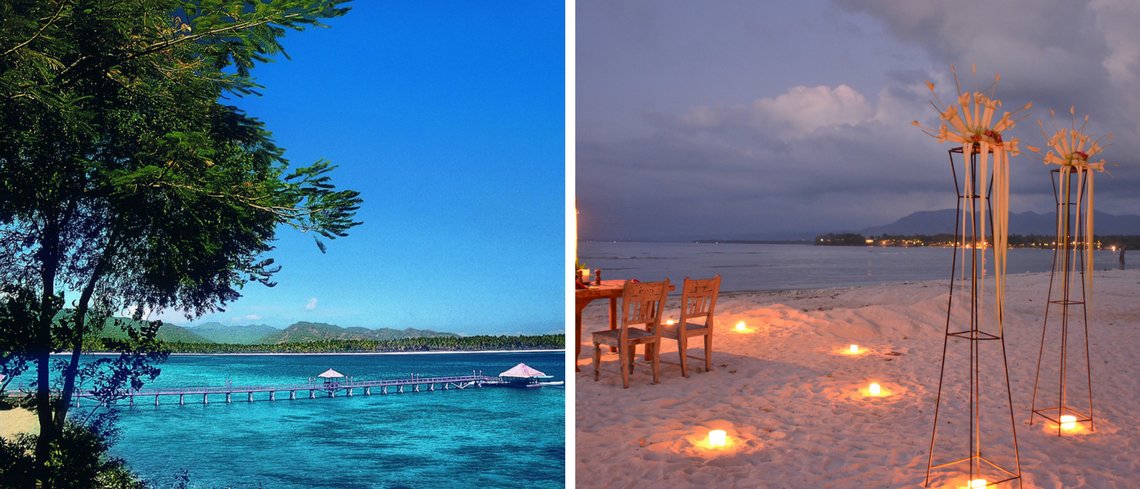 5. Palawan in the Philippines
This sparsely populated region of the Philippines has been voted the best island in the world by voters of in Conde Nast Traveller's Readers Choice Awards. This island is not very well known, but it offers a beguiling tranquillity that draws the true traveller. Explore Morazan Maru in Coron Bay, a famous WWII wreckage that has now become an enchanting underwater location blanketed in hard and soft corals. Discover various fish and turtles that call this place home, and enjoy an enthralling snapshot of the past.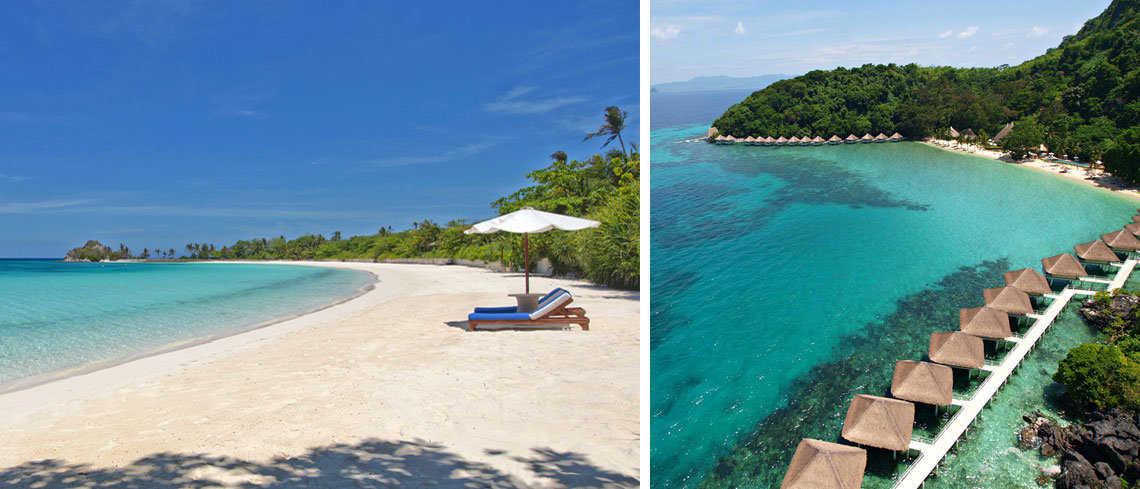 If this has inspired you to visit one of these destinations for your next beach or diving holiday, call one of our Travel Advisors on 020 7843 3531. Alternatively, you can visit our website, request a brochure, or enquire online here.