Top 5 Authentic Dishes to Try in Asia
Asia is a haven for foodies, and the region is known as a place with some of the tastiest dishes in the world. Here are five authentic dishes we think you should try when you journey to the any of these countries in Asia.
1. Cambodia: Fish Amok
Cambodia's Fish Amok, also known as Amok Trey, is a succulent dish that can be found in various Cambodian street stalls and restaurants. This succulent blend of fresh white fish, drenched in a bright yellow coconut curry and heightened with turmeric, lemongrass, kaffir lime leaves, galangal, shallot and garlic is a signature dish of the Cambodian people. Amok is usually cooked in banana leaf parcels, and the leaves enhance the palate of the curry, creating a smoky taste that augments the rich flavours of the other ingredients. It is frequently eaten during the water festival, a vibrant celebration that rejoices the reversal of the Tonle Sap River.
For your itinerary: 12 DAY CAMBODIA TEMPLES AND BEACH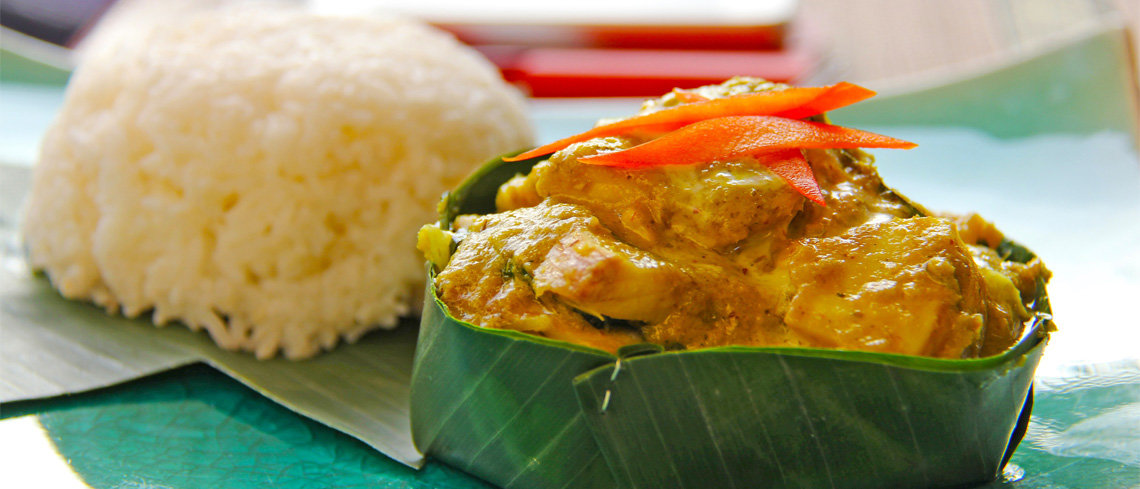 2. Thailand: Som Tam
Thailand's Som Tom originated in the Isaan area in northeast Thailand, and eventually migrated to Bangkok as people from Isaan started to enter the city for work during the reign of King Rama II. Som Tom means "sour pounded" and this dish is usually created by grinding the ingredients with a mortar and pestle, which augments the flavours of the dish. The slightly sour flavour of the green papaya combines magically with the zest of red chilli, the sweetness of honey and the salty savouriness of the fish sauce. This is a satisfying, sharp and spicy salad
For our itinerary: 11 DAY FOOD TRAILS OF THAILAND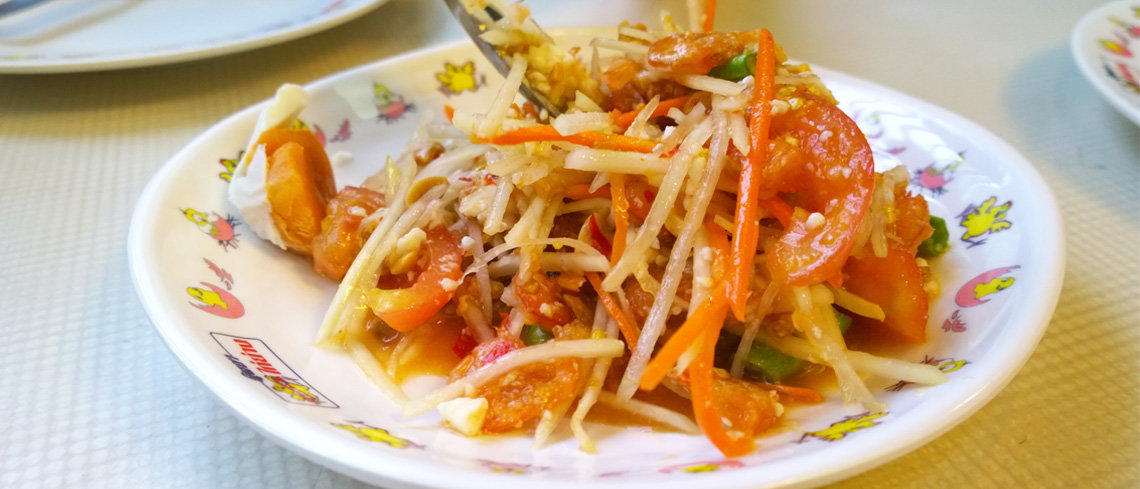 3. Indonesia: Nasi Campur
Bali's Nasi Campur is a medley dish that can be found all over Indonesia. The name is derived from the Bahasa language; 'nasi' in Bahasa means rice, and 'campur' means to mix. The dish is a mixture of different elements and provides an economical perspective to cooking because the ingredients can utilise different leftover dishes and create a new tasty dish. Nasi Campur also demonstrates the heart of Indonesia, a nation that is melting pot of different cultures—and no two dishes are the same. In Bali, the dish usually has a curry-like taste with a pleasantly sharp flavour of "basa ganep" a fusion of local spices often used in the area.
For your itinerary: 9 DAY BALI EXPLORER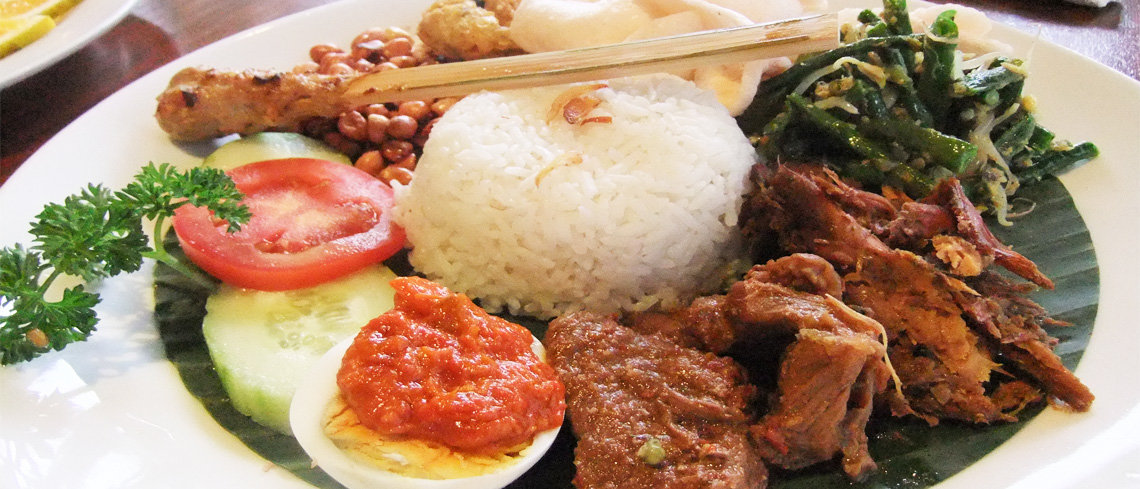 4. Vietnam: Pho
Vietnam's Pho is a popular street food and has become a widespread dish that appears in various Vietnamese and Asian restaurants around the world. The dish is fresh, healthy and delicious and consists of fresh aromatic herbs, spices such as cinnamon, coriander, charred onion and charred ginger, as well as noodles and a variety of meats. The dish originally came from Hanoi in the early 20th century and was sold by street vendors, but after the revolution, it migrated to the South and sparked a culinary revolution that has impacted the globe.
For our itinerary: 13 DAY CULINARY DELIGHTS OF VIETNAM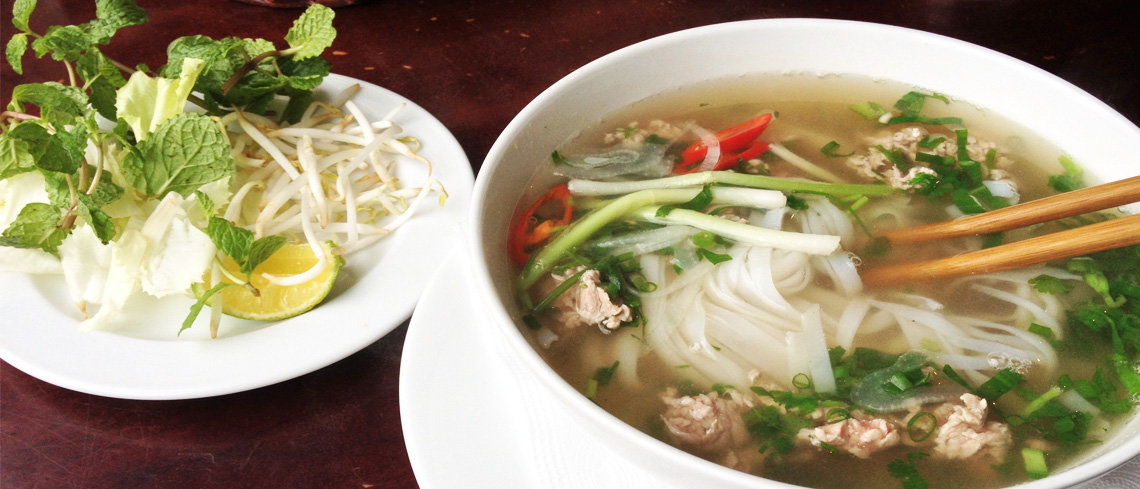 5. China, Sichuan region: Hot Pot
China's Hot Pot has been around for over 1000 years and has a rich history that reflects the country's unique past. The dish derived from Mongolia and eventually spread to southern China during the Thang dynasty. The Hotpot is a broth that fuses a mixture of ingredients that can feature anything including pork, chicken, beef and even snake. It is usually boiled with a basic chilli pepper oil foundation, but various vegetables and meats can be used. The dish is a social event and is often used as a medium of bonding, or a rite of passage to demonstrate a man's ability to eat the dish whilst drinking as many beers as possible.
For your itinerary: 13 DAY GOURMET TOUR OF CHINA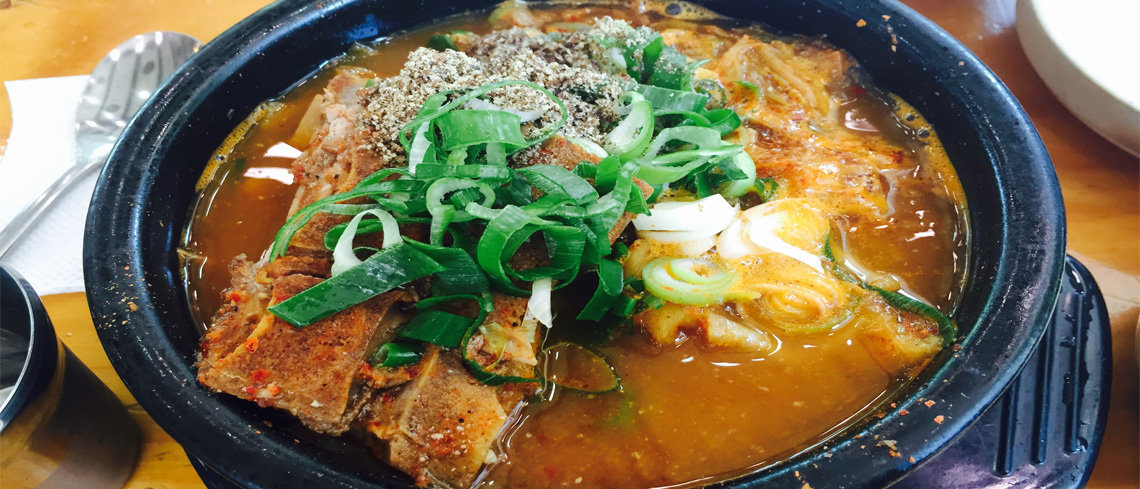 If this has inspired you to visit one of these destinations for a food themed holiday, call one of our Travel Advisors on 020 7843 3531. Alternatively, you can drop us an email at info@clevelandcollection.co.uk or enquire online here.