Top 10 Family Holiday Ideas
Family Holidays are a great way to bond and connect, but they are also a wonderful way for families to embark on a journey of learning and discovery together. Here are top 10 family holiday ideas to give you inspiration for your next trip.
1. Explore the history and culture of Cambodia
Cambodia is a nation that is rich with mysterious stories of the past. Take the family to explore temples like Angkor Wat, the symbol of Cambodia and learn about the temple's religious past and its significant demonstration of classic Khmer architecture. Or visit the mysterious Angkor Thom, a formerly great city with a rich history that starts with the Khmer King Jayavarman VII. Cambodia is the perfect place to educate children, as well as adults, but the beauty and wonder of the history and the historical structures will provide plenty of family-friendly fun.
Have a look at our family friendly Cambodia itinerary for more ideas.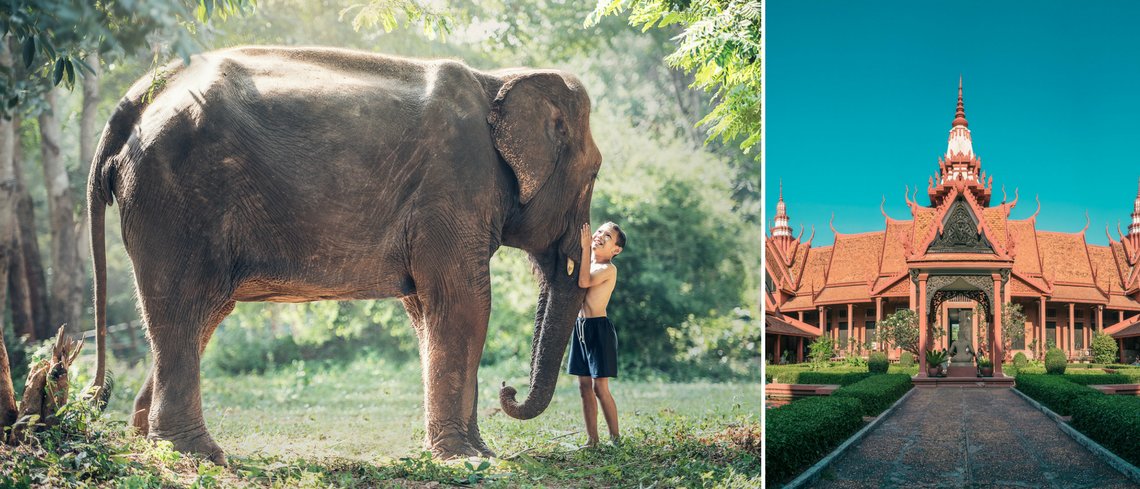 2. Experience the wildlife of Thailand
Children love animals, and Thailand is the perfect place to experience many indigenous animals in their natural surroundings. Head over to Khao Sok National Park and interact with the elephants, your children will enjoy feeding, cleaning and bonding with these magnificent creatures, as well as learning about the elephant conservation project. Other places to witness and interact with animals include Bangkok Snake Farm, Safari World and Bangkok Zoo.
Have a look at our family friendly Thailand itinerary for more ideas.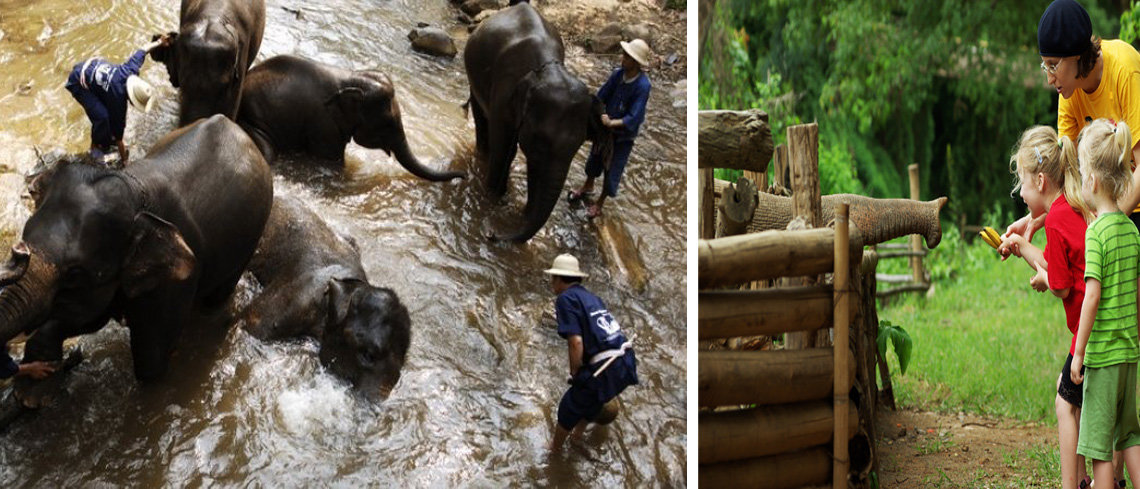 3. Visit the many attractions of Singapore
Singapore is a vibrant place that has become an important centre in our world economically and culturally. Take a remarkable transparent cable car to Sentosa Island and take your children to attractions like Universal Studios Singapore where there are plenty of rides and events for the whole family to enjoy. Explore Orchard Road and get lost in the various shops and restaurants framed with gorgeous Angsana trees, or visit the world's first nocturnal zoo and observe over 130 beautiful species under the exciting blanket of the night sky.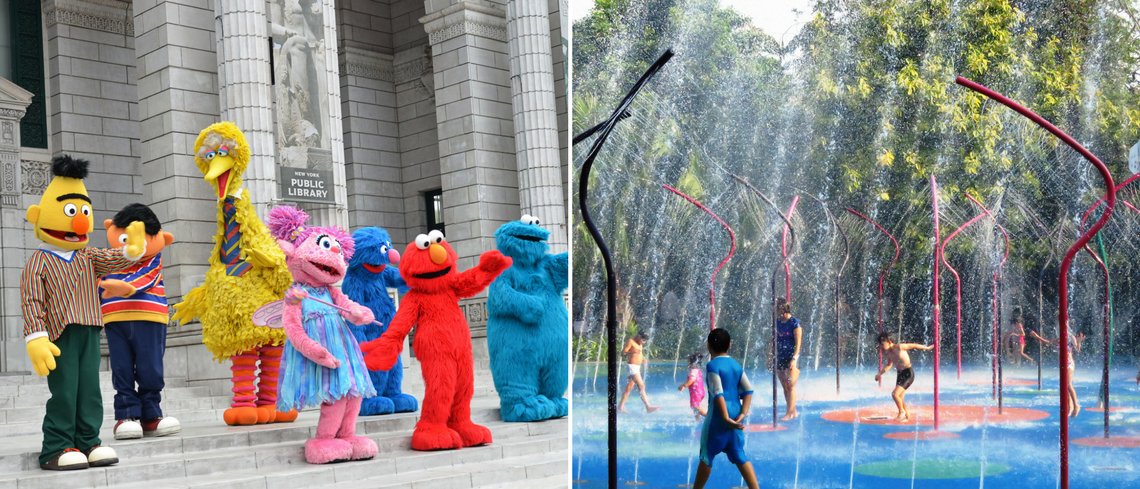 5. Taste and create the many wonders of Vietnam
Uncover the great culinary delights of Vietnam and explore the various street stalls and restaurants for enticing cuisine that will make your mouth water. Try dishes like Pho, Cha Ca and Ban Xeo from their country of origin. Sign up for various cooking classes that the whole family can enjoy and learn to make these delicious exotic dishes for yourself. Stay at family friendly hotels like the Sheraton Nha Trang and Angsana Lang Co whilst you embark on a culinary experience that will leave your bellies and your hearts full.
Have a look at our family friendly Vietnam itinerary for more ideas.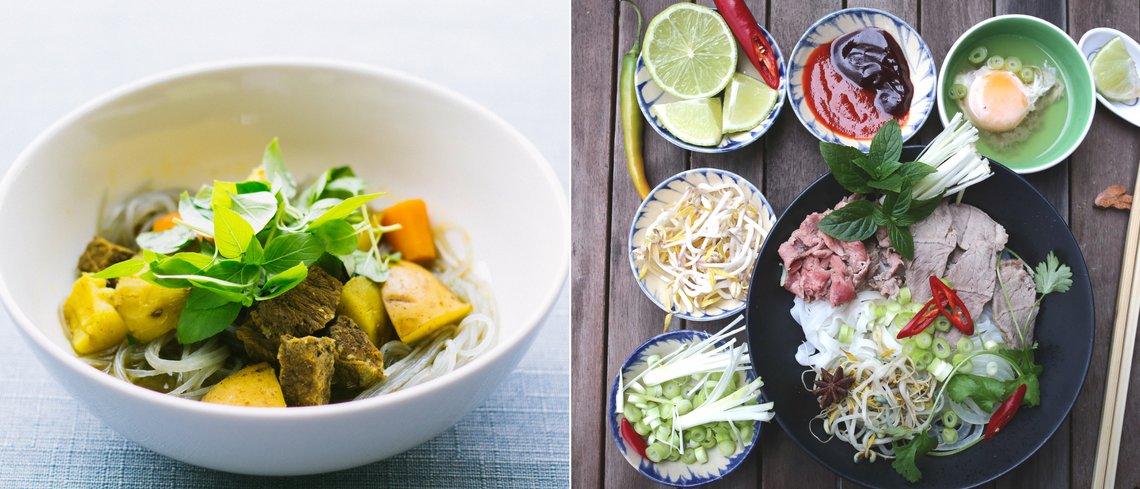 6. Enjoy the Chinese New Year Festivities
Journey to China and join in with their New Year activities. This can be a great cultural learning experience for the whole family, as well as an enjoyable encounter. Observe the various traditions that happen on the different days of celebration and celebrate the Lantern Festival with locals on the 15th day of the month, with vibrant lanterns of all shapes and sizes that will captivate the hearts of both adults and children.
Have a look at our family friendly China itinerary for more ideas.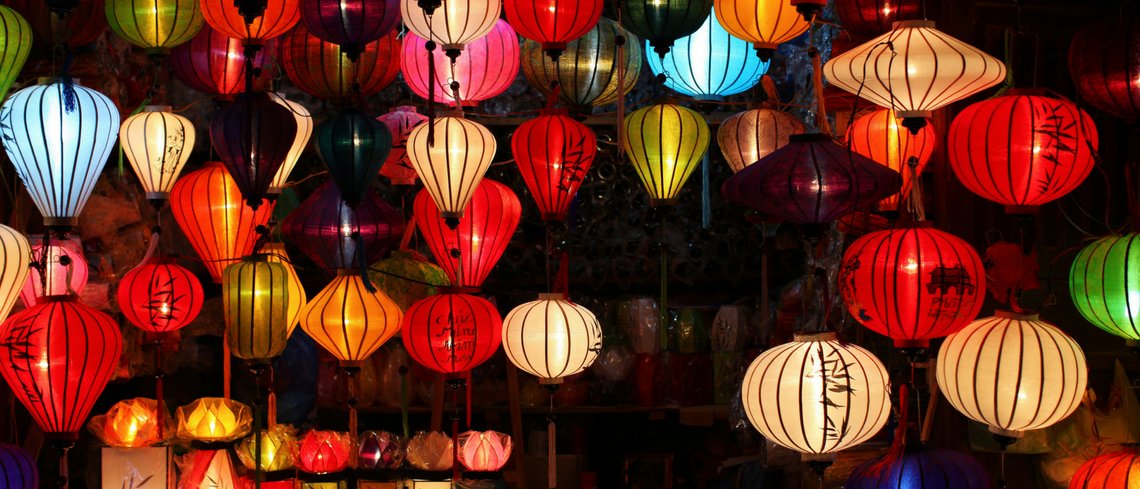 7. Relish a relaxing resort holiday
Take a trip to a relaxing resort that the whole family can enjoy. Our family page has been organised by our sales team to provide expert guidance on the perfect resorts and hotels that everyone in the family can enjoy. Resorts like Anantara Bophut Resort and Spa, have an exciting and well-organised kids club aimed to engage children in fun activities designed to motivate children and encourage them to make new friends. Four Seasons Resort The Nam Hai, Banyan Tree Bintan and The Mulia all offer opportunities and activities for the whole family. Parents can relax by the pool or enjoy the full benefits of the spa whilst children, young and old can engage in a plethora of healthy and enjoyable activities.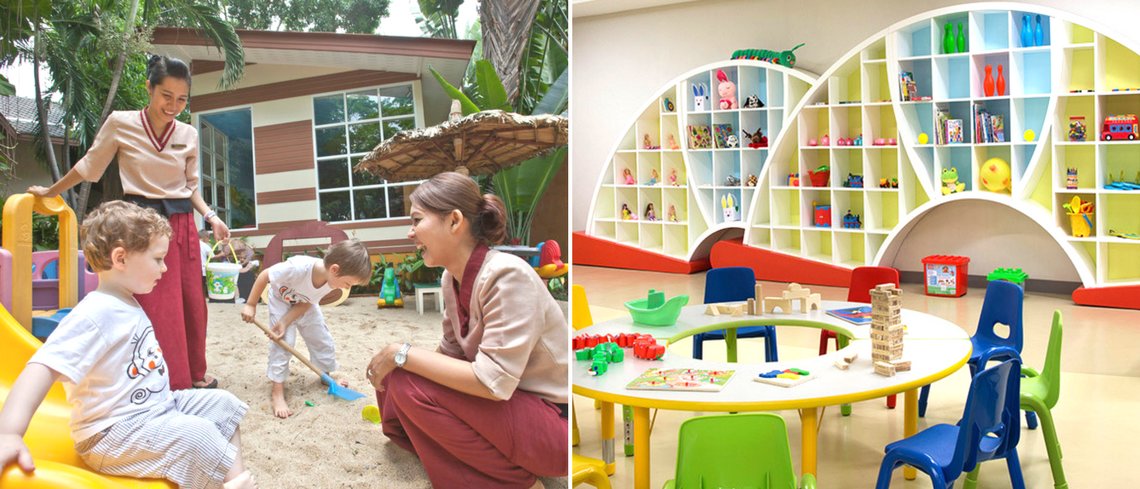 8. Embark on a family friendly adventure
Adventure activities like camping or family friendly extreme sports are perfect for bonding and connection between members of a household. Trek through the Malaysian jungle teeming with many tropical plants, and fascinating wildlife, go scuba diving in Koh Samui or consider one of our adventure itineraries and speak with our sales team, who are more than willing to tailor these adventurous holidays to suit the whole family.
Have a look at our family friendly Indonesia itinerary for more ideas.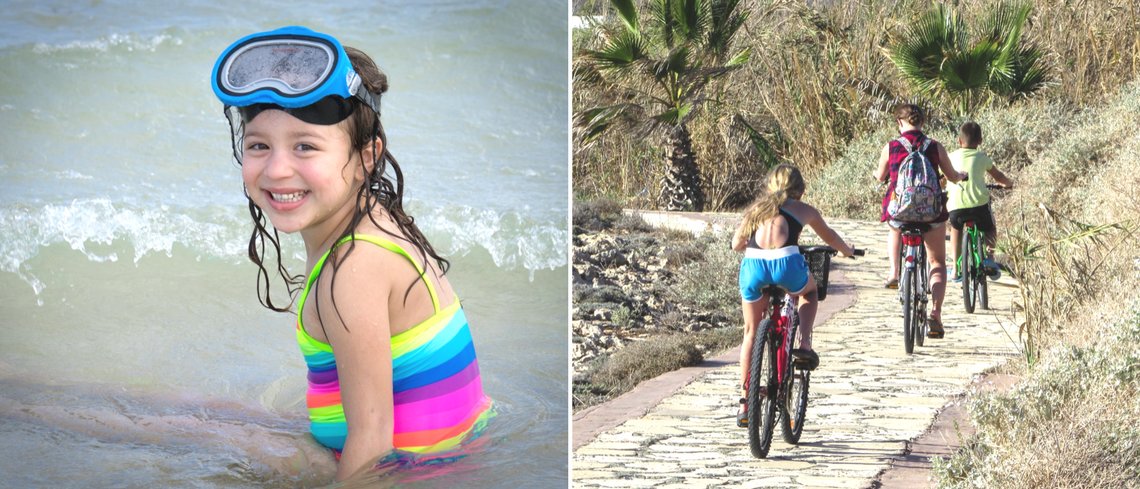 9. Enjoy a relaxing beach holiday
Travel to one of Asia's famous beach destinations and soak up the sun with the whole family. Koh Samui has a copious amount of beaches, from busy beaches brimming with vendors, cafes and other activities, to isolated strips perfect for relaxing and lounging. Visit Malaysia's Langkawi and play games one the pearly white sand beaches, admire the historical landmarks or take a refreshing dive, or journey to one of Bali's beaches and interact with the friendly locals, children will especially enjoy interacting with the warm community.
Have a look at our beach holiday itineraries for more ideas.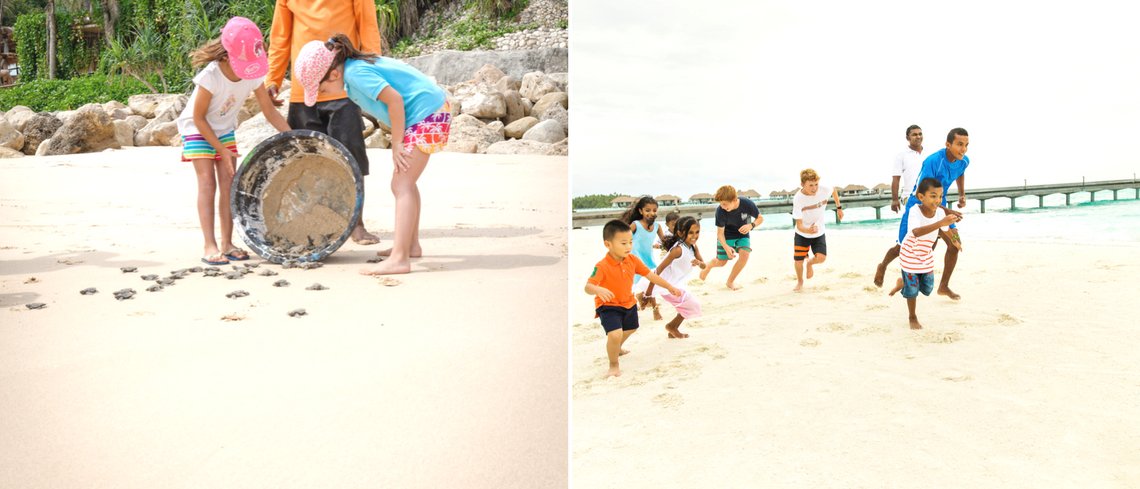 10. Engage with local charities and organisations that help/aid children
Organise a holiday that focuses on helping local communities and enriching local life. Stay at Knai Bang Chatt Resort and learn about the hotel's efforts to help and revitalise the community through the Hand Cambodia Project that partners with Bridges Across Borders Cambodia. Or venture on one of our itineraries that allow you to interact with the locals and visit restaurants and other institutions that their proceeds aid the community. Experiences that educate both adult and children on the lifestyle and trials of families in different circumstances creates an enriching holiday experience.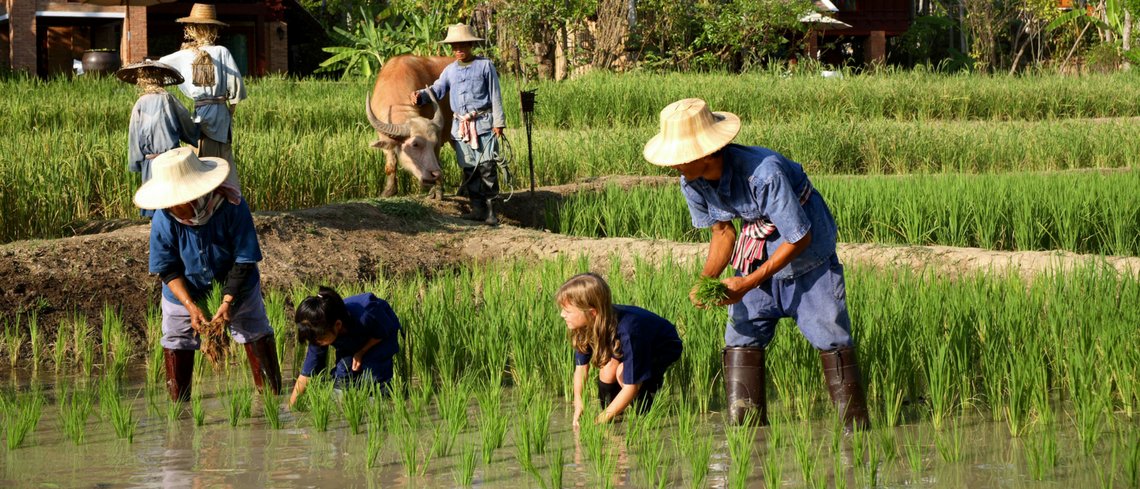 If this has inspired you to visit one of these destinations for your next family holiday, call one of our Travel Advisors on 020 7843 3531. Alternatively, drop us an email at info@clevelandcollection.co.uk or enquire online here.