The Must See Sights in India
India is a vast country with endless amounts to see and do, so much so in fact that it can be rather overwhelming knowing where to begin when visiting. While taking the time to explore and uncover this country's secrets can be an incredibly rewarding process, for those on their first visit or perhaps stretched for time, it can be handy to know which places you simply must see during your visit. We've compiled a list of some of our favourite spots so you can get the most out of your next trip to India.
The Taj Mahal
This is an obvious one but could you really come to India without visiting this famous UNESCO World Heritage Site? Found in Agra, this iconic building is a mausoleum built in the 17th Century which houses the tomb of the Mughal emperor Shah Jahan's wife, Mumtaz Mahal, with a mosque, guest house, and gardens making up the complex as well. The building is visually stunning, considered by many the best example of Mughal architecture, and if you can spare the time we recommend you try to view it at different times of the day to appreciate how it looks in different lights.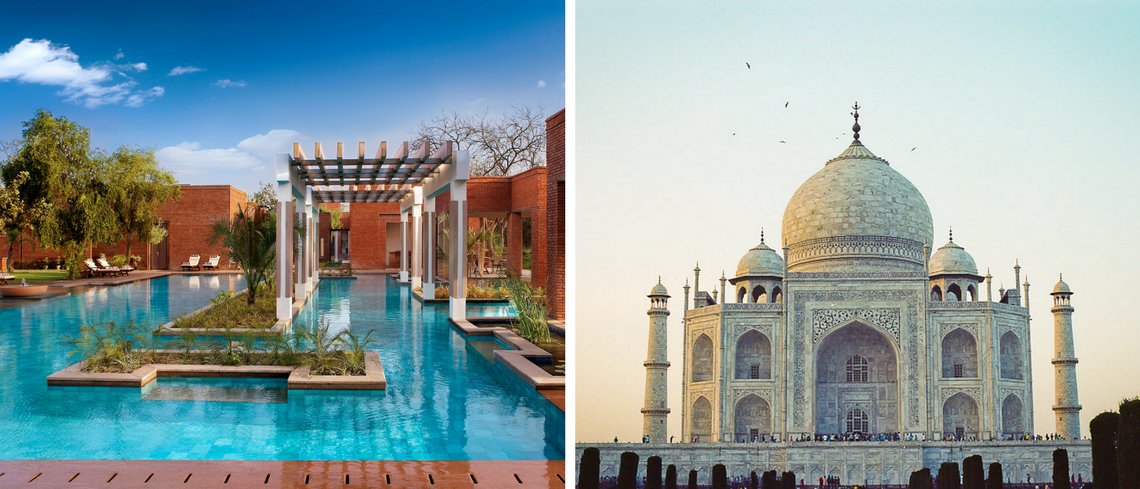 Agra Fort
Also located in Agra, as the name would imply, this fort combines well with the Taj Mahal for a day of sightseeing. Declared a UNESCO World Heritage site, as you might expect this is another feat of impressive architecture. While a fort has stood at the site since the 11th Century, it was the Mughals that made the fort what it is today. Within the strong red-stone walls you will find plenty of beautiful buildings including palaces and mosques, as this was the imperial city of the Mughal leaders.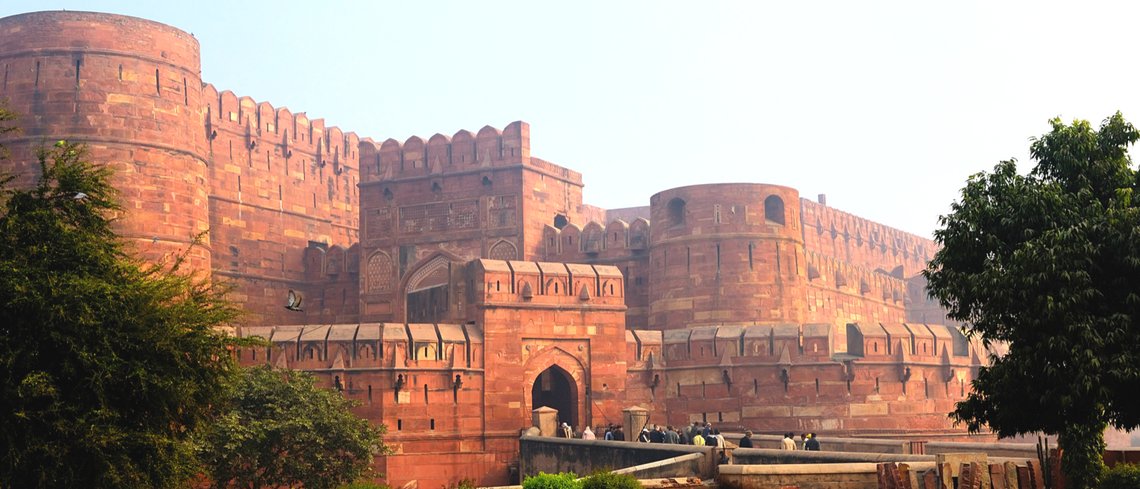 Mughal Gardens
This group of gardens can be found all over India and are distinctive because of the Persian style they feature. These gardens are spots of great beauty, built by the Mughals they tend to have a neat, rather symmetrical design that will often include fountains, pools, and plenty of plants. With gardens to be found in Delhi, Kashmir, and one conveniently in the Taj Mahal complex, a stroll round one of these gardens is sure to make for a pleasant afternoon.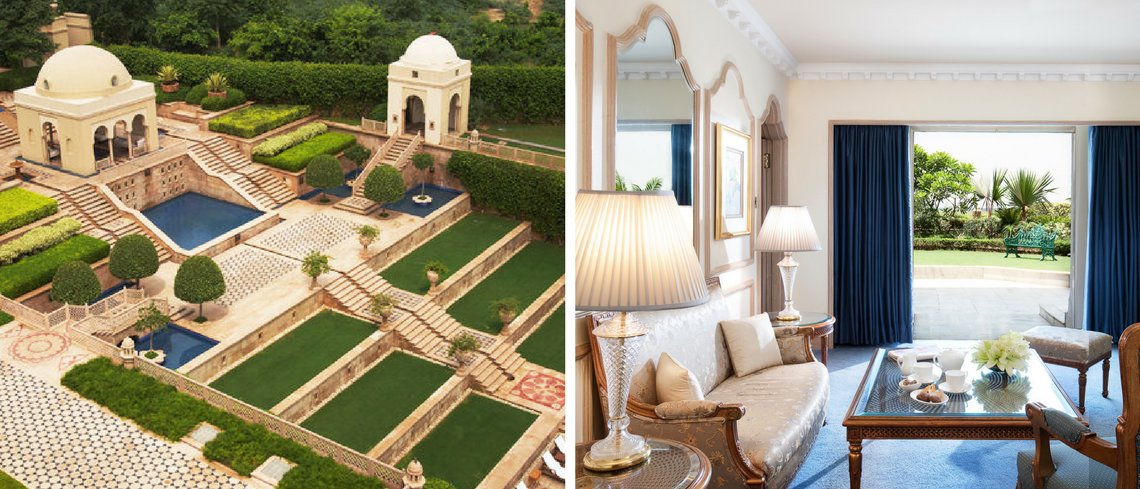 Backwaters of Kerala
As well as visiting the cities, make sure you take the time to see the more relaxed side of India with a trip to the backwaters of Kerala. This mix of natural and manmade canals, lakes and lagoons is the perfect place to enjoy a lazy river cruise as you take in the beauty of the region, with lush forests flanking the waterways on either side. There is also plenty of intriguing wildlife to be spotted with otters, turtles, frogs, and various water birds all commonly seen here.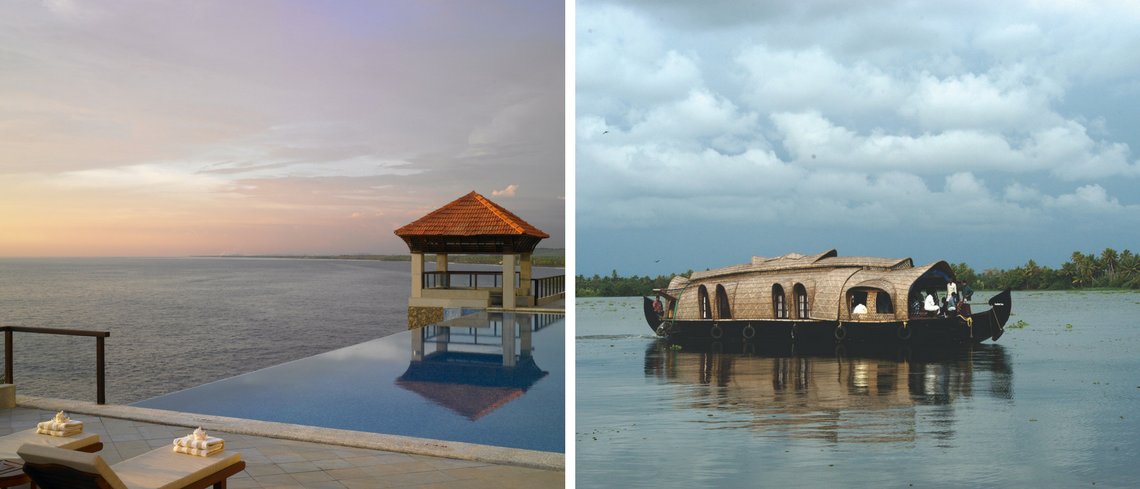 Goa's Beaches
If you're keen to go to the beach while in India then the ones in Goa should be at the top of your list. Featuring pristine white sands and sparkling azure waters, these beaches are easily some of the best in the world, not just in India. There are plenty to choose from, with our favourites being the less crowded such as Agonda and Candolim, although there are plenty of livelier options if you prefer that.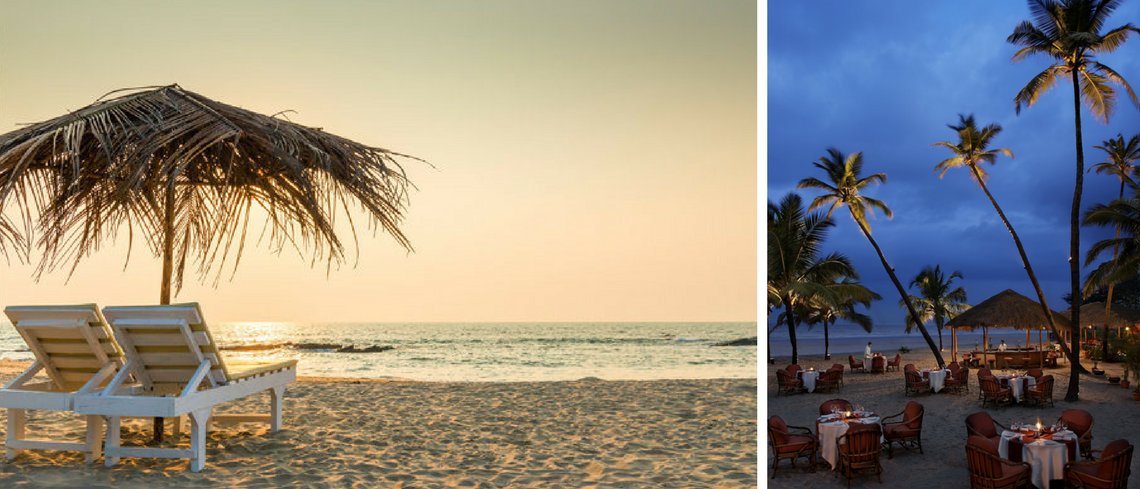 Hawa Mahal
It is worth visiting Jaipur in general to admire the beautiful pinks and reds that the buildings are made up of, but Hawa Mahal is definitely the most impressive building that you should make a point of seeing. A tall palace that was originally built so that royalty could observe the street festivals taking place down below unobserved, the intricate architecture and pink hue make this palace look like something out of a fairytale.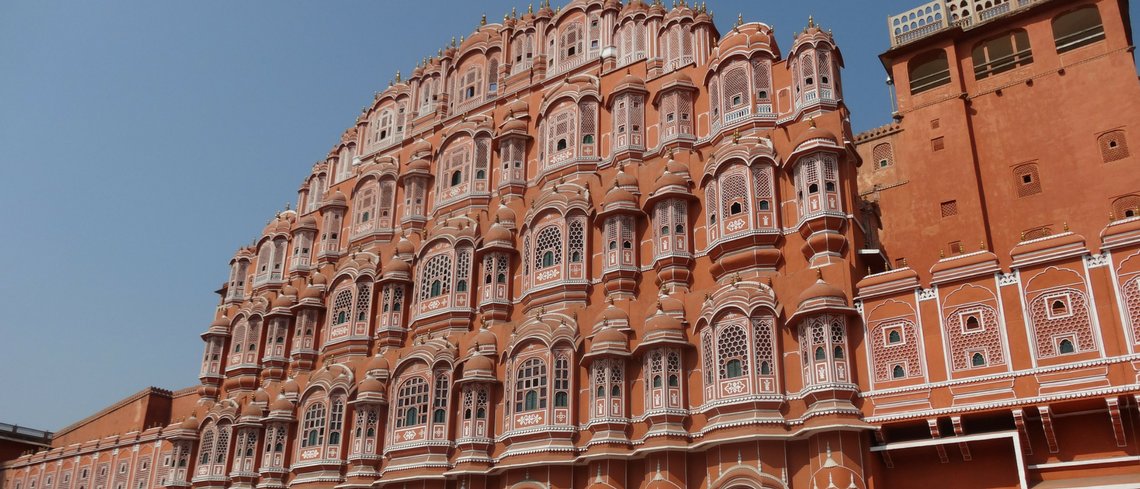 Jodhpur
To put a whole city as a must-see sight might seem rather broad, however you won't want to miss seeing the distinctive blue buildings of Jodhpur, it is especially interesting to visit if you have already or are planning to see the pinks of Jaipur. It is unknown exactly why the locals began painting their houses blue, some say it was an attempt to keep the houses cooler as this is a city with very high temperatures or as a sign of being high in the caste system, whatever the reason it makes for a great sight.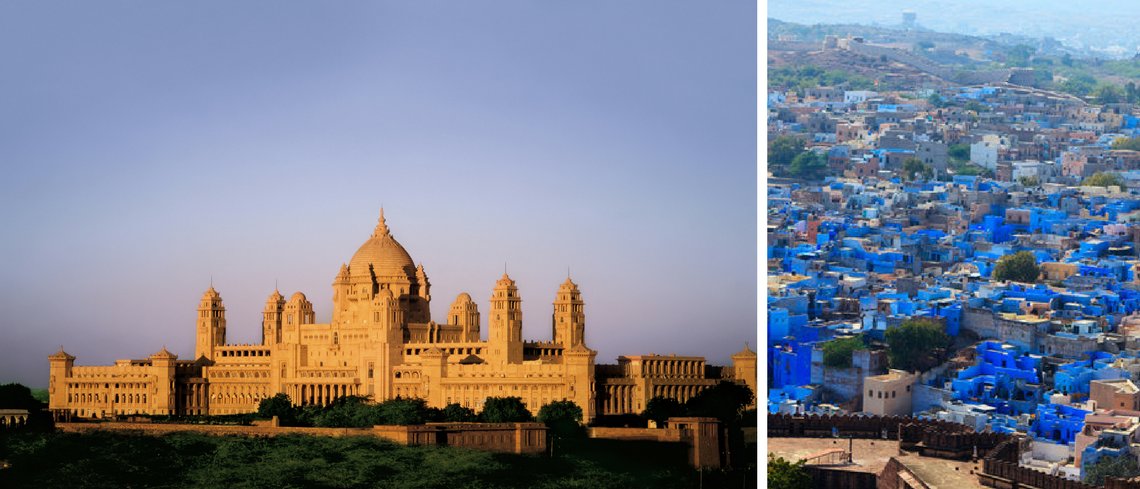 Ranthambore National Park
There are many national parks in India (this blog post has some useful information on them) but this Ranthambore National Park's convenient location close to Delhi, Jaipur and other cities makes it easy to incorporate into your holiday. A spot of natural beauty, as well as being home to a range of wildlife, you have the chance of seeing tiger, leopard, sloth bear, macaques and many more here, making it for an exciting excursion.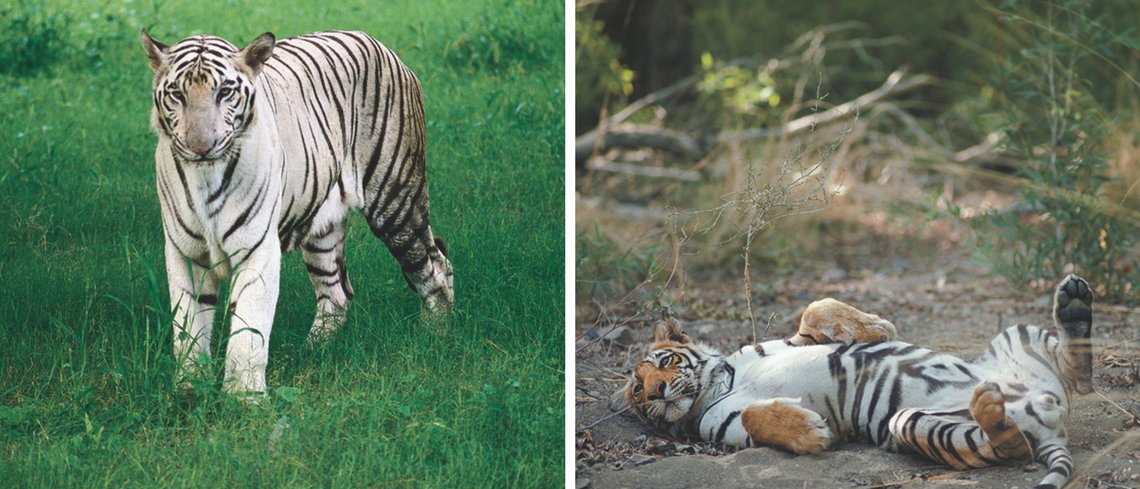 If you would like to visit India and see these incredible sights for yourself, contact one of our travel experts about tailor-making your dream bespoke itinerary by emailing info@clevelandcollection.co.uk or calling 020 7843 3531.