Ten hot experiences in Vietnam
Vietnam is a country steeped in deep history which has survived wars, invasions and colonisations. It's vivacious blend of colours add to the beauty of this intriguing country from the vivid green of the rice terraces to the white sand of the beaches and deep turquoise of the sea. Vietnam is a culture lovers' paradise from its impressive pagodas scattered around a scenic backdrop to the UNESCO awarded town of Hoi An and the iconic junkboats on Halong Bay. There is so much to see and do in Vietnam, the list is endless. We have handpicked our top ten favourite things to see and do in this extraordinary country.
1. Cruise along Halong Bay on a junkboat and visit floating villages
The UNESCO World Heritage Site of Halong Bay is famous for its stunning collection of thousands of islands and limestone rocks which surround this alluring bay. Travelling on a traditional junkboat around mystical Halong Bay is a must whilst in Vietnam. A favourite activity is a visit to the floating villages where you can see what daily life is like for local inhabitants with a visit to the local school and village.
Sample Itinerary: THE BEST OF VIETNAM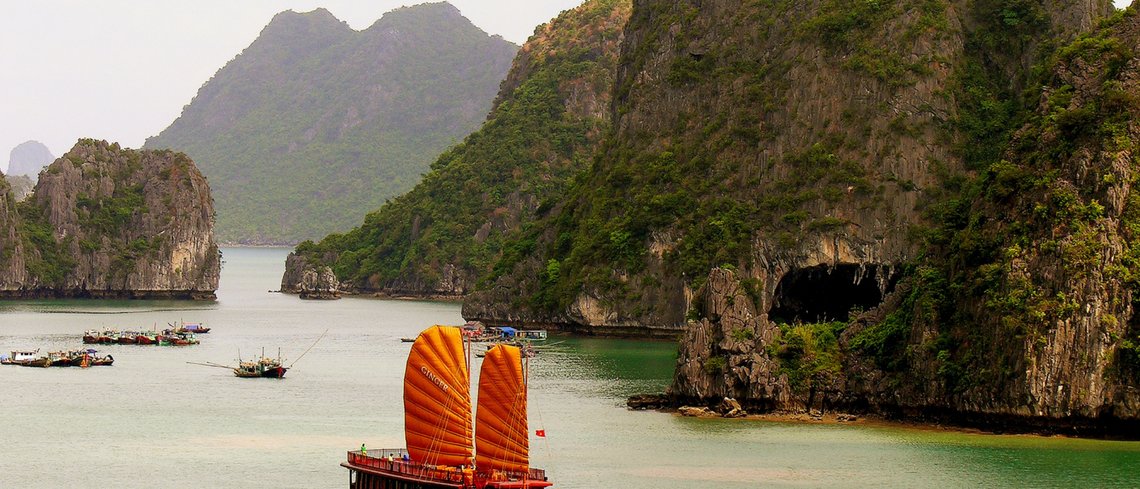 2. Learn about the deep history of the Cu Chi tunnels used during the Vietnam War
Experience the world of the Cu Chi freedom fighters with a visit to their famous tunnel system. This network of over 200 km of tunnels became legendary during the 1960's when they played a vital part in the American War, allowing the Viet Cong to control a large rural area close to Ho Chi Minh City. During the war, the tunnels were functioning underground cities.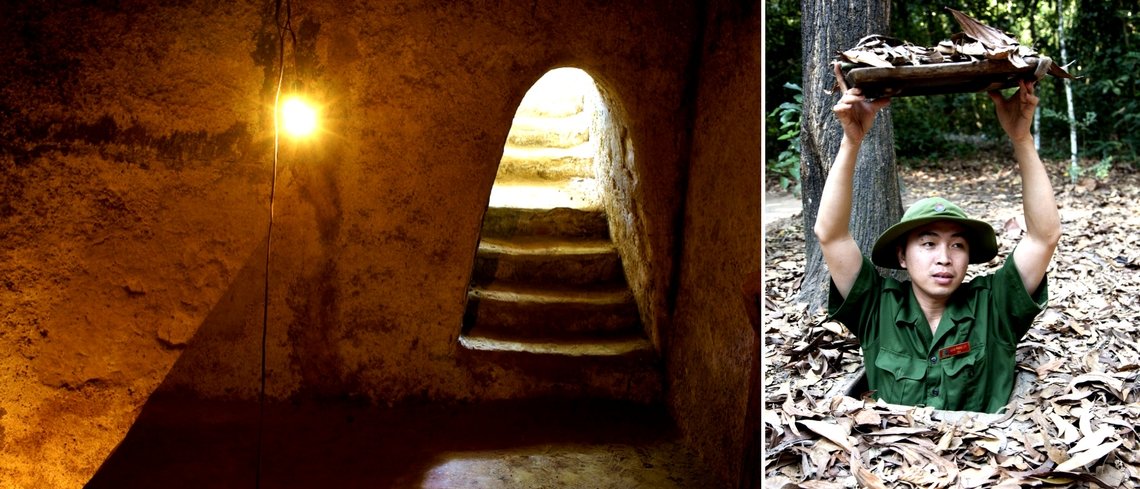 3. Enjoy a cycle tour around mystifying My son temple
The site of Vietnam's most extensive Cham remains, My Son enjoys an enchanting setting in a lush jungle valley, overlooked by Cat's Tooth Mountain (Hon Quap). My Son was once the most important intellectual and religious centre of the kingdom of Champa and may also have served as a burial place for Cham monarchs. Today it is a UNESCO World Heritage site. An excellent way to explore this area is on a cycling tour where you can take in the sights in the open air at your leisure.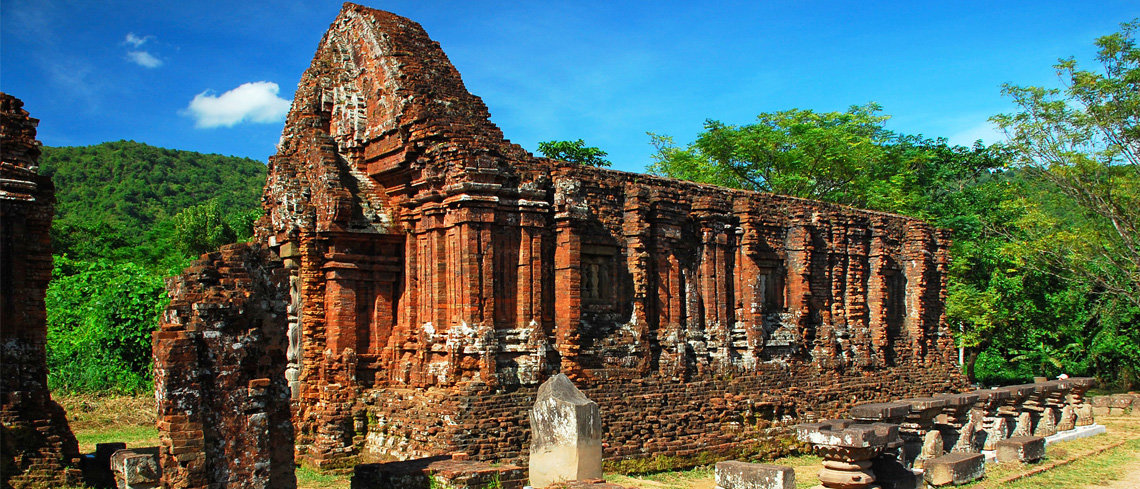 4. Trek the highlands of Sapa and meet local hillside tribes during a homestay
A trip to Sapa is a journey into the fascinating lives of the ethnic minority villagers that thrive in the unique conditions that life high in the mountains brings. The spectacular views across the Ta Van valley will take your breath away. You can take advantage of many activities including trekking and a visit to the local hillside tribes for a real cultural interaction. There is even the option of a homestay which is a truly unique and memorable experience.
Sample Itinerary: 14 DAY CLASSIC VIETNAM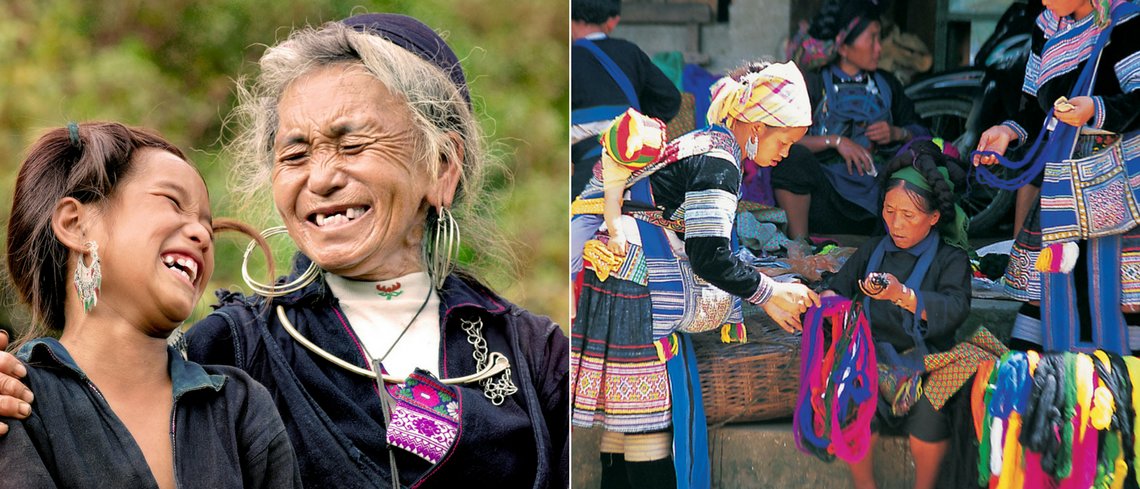 5. Venture deep in to the caves of Hang Son Doong
Hang Son Doong Cave in Phong Nha-Ke Bang National Park is the biggest known cave in the world. At more than 200m high, 150m wide and 5km long, the Hang Son Doong cave in Vietnam is so big it has its own river, jungle and climate. The cave was only recently discovered in 2009. In the cave there are foreign landscapes that are found nowhere else, enormous stalagmites rising from the ground and statuesque stalactites hanging from the ceiling. Jungles emerge from inside the cave itself, a scene so surreal that you have to see it, to believe it.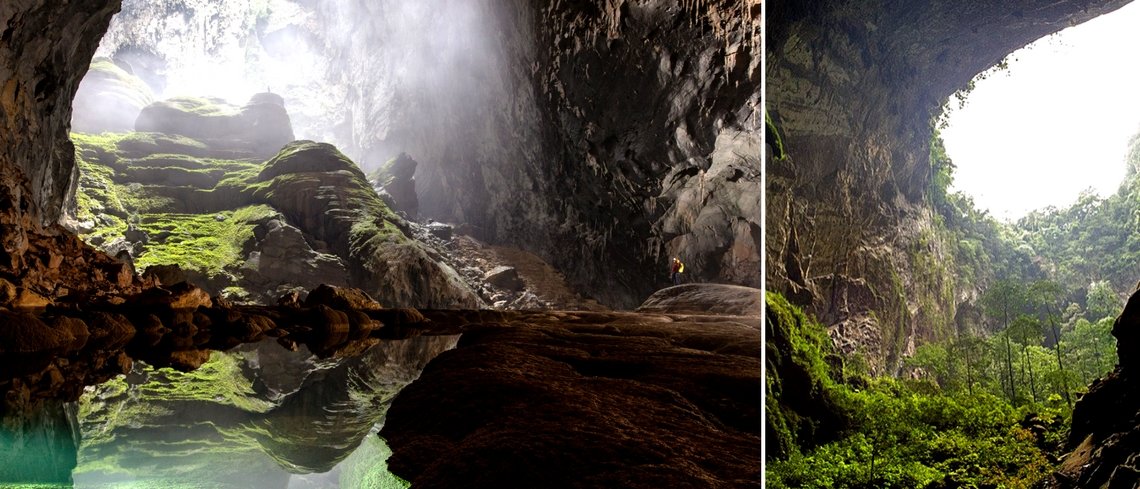 6. Explore the busy, bustling, historical Old Quarter in Hanoi
Vietnam's alluring capital rests on the banks of the Red River and retains the charm of a provincial city. There is plenty to see in Hanoi, including the mausoleum of Ho Chi Minh, the Museum of Ethnology, the Fine Art Museum, plus a host of temples and pagodas. You can enjoy an inspiring street food tour or watch a Vietnamese water puppet show. The Old Quarter in Hanoi is an area well-known for the history, the architecture, the enormous amount and diversity of products and even the everyday life of its residents.
Sample Itinerary: 16 DAY VIETNAM & CAMBODIA HIGHLIGHTS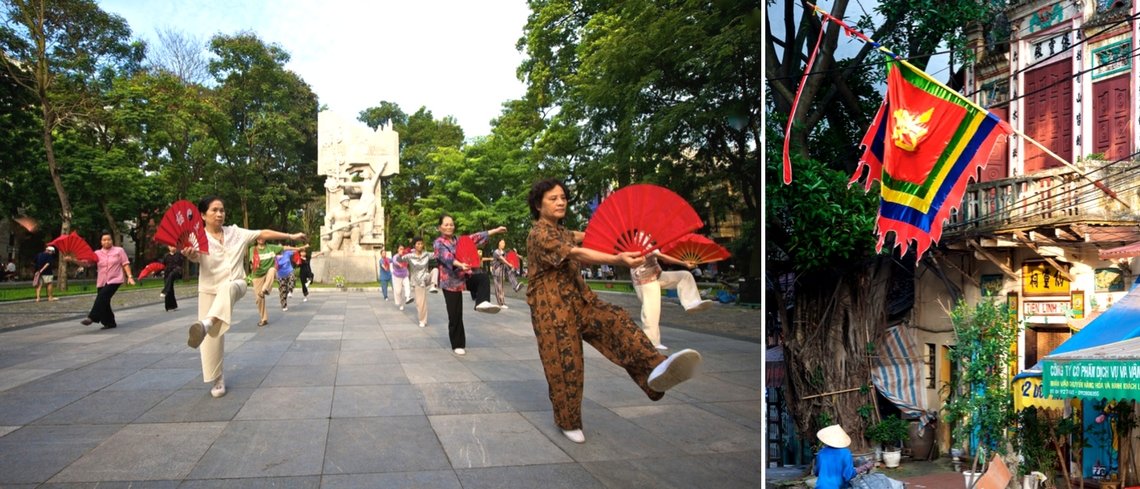 7. Cruise down the Mekong Delta and visit some floating markets
The Mekong Delta is a landscape carpeted in a variety of greens and slashed with mighty waterways. It's a water world where boats, houses, restaurants and even markets float upon the innumerable rivers, canals and streams that flow through the region like arteries. Visitors can dwell on the Southern charm in little-visited riverside cities, sample fruits traded in the colourful floating markets, or feast on home-cooked delicacies before overnighting as a homestay guest.
Sample Itinerary: 14 DAY MEKONG ADVENTURE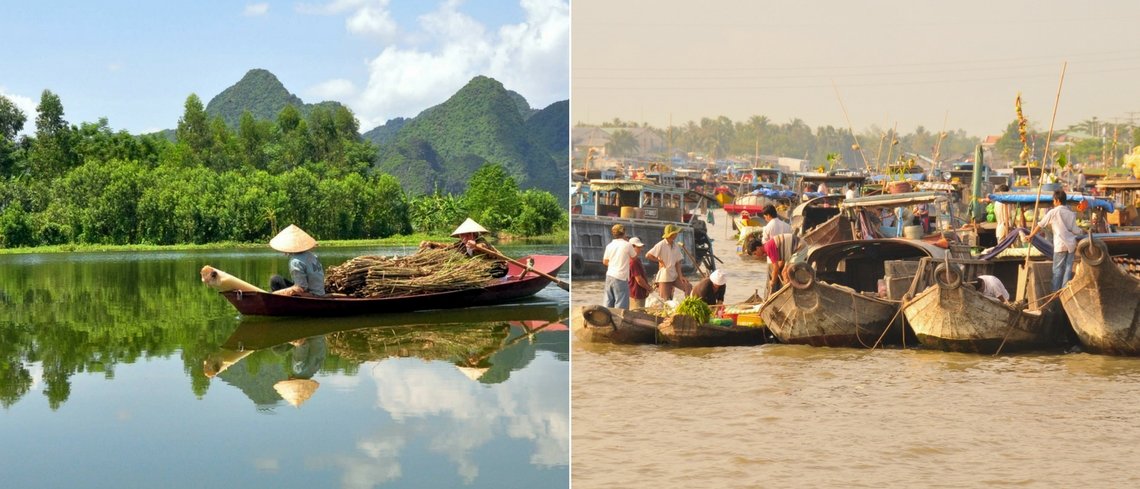 8. Learn how to make a lantern at a workshop in Hoi An
One of the great pleasures of any visit to Hoi An is trolling along the beautiful streets of the old town at night under the flickering lights of the many colourful lanterns. These simple yet bright lanterns are part of the culture of Hoi An. Visit a handicraft village to make your own lantern. On the 14th day of every lunar month, the old town of Hoi An is transformed by flickering candlelight and brightly coloured lanterns as thousands of revellers celebrate this full moon festival.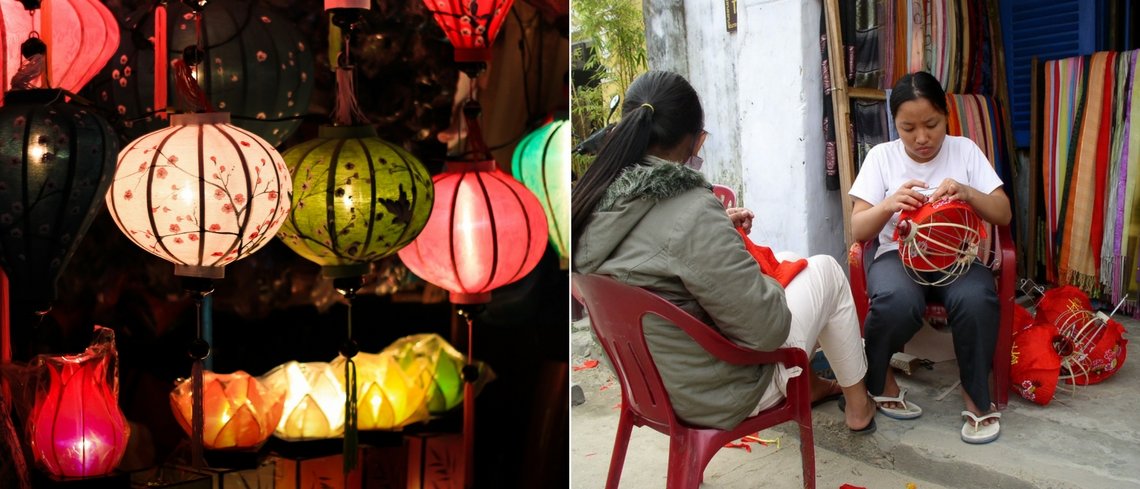 9. Make your own Vietnamese Pho at a cookery school
Enjoy a day out cooking some of the finest delights of Vietnamese cuisine. Handpick your fresh ingredients at a local market and let your senses guide you by the strong smells of the spices and local produce. Try your hand at cooking some of Vietnam's most popular dishes including a Vietnamese pho and canh chua at a cookery school where you will get to sample your delicious homemade meal at the end of the lesson.
Sample Itinerary: 13 DAY CULINARY DELIGHTS OF VIETNAM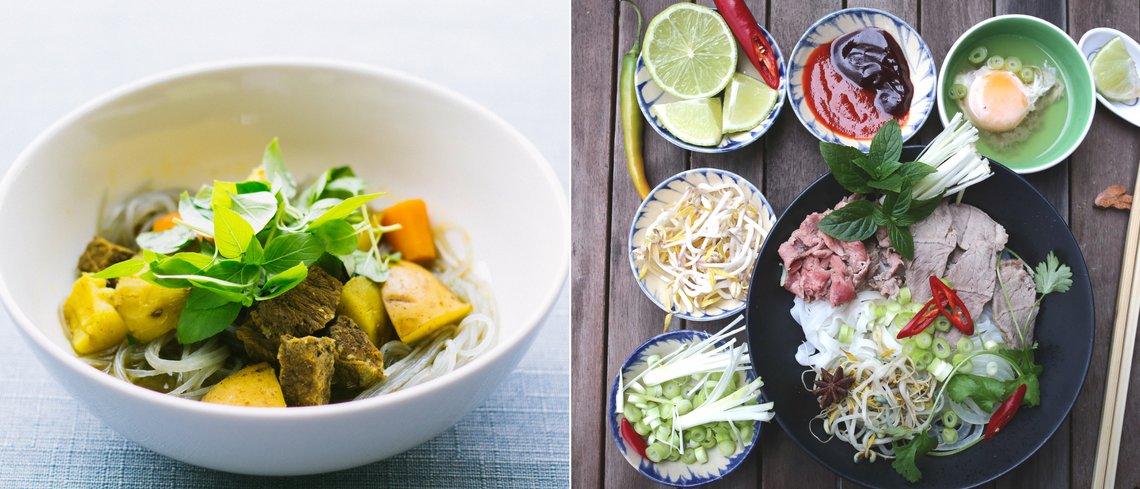 10. Visit magnificent Truc Lam Pagoda in the beach resort of Da Lat
For a spiritual recharge, visit Truc Lam Pagoda, which enjoys a hilltop setting and has splendid gardens. It's an active monastery where there is the option to do meditation classes if you wish. To appreciate the stunning views arrive by cable car which soars over majestic pine forests.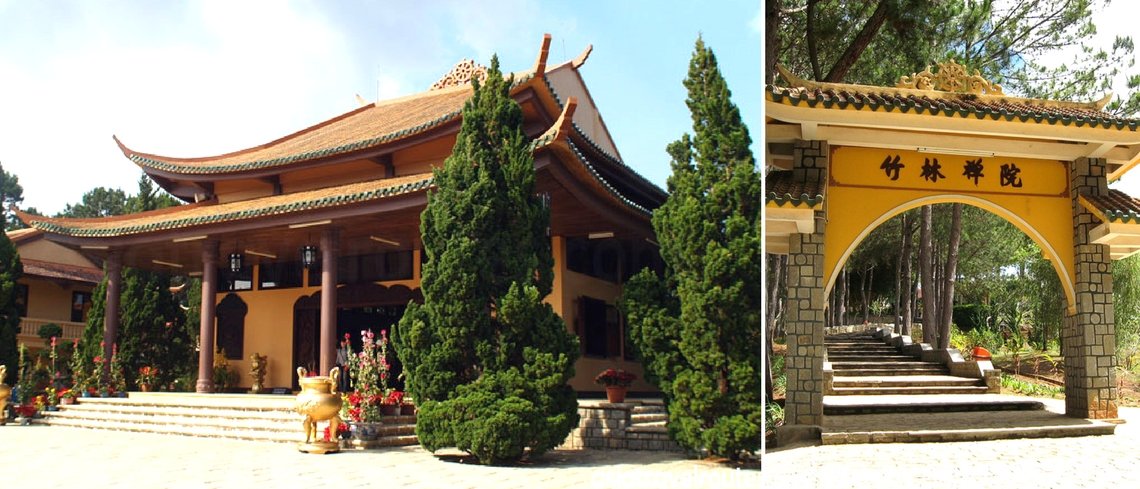 For more information on the fascinating Vietnam experiences we offer on our tailor-made holidays, contact our travel experts on 020 7843 3531 or email them at info@clevelandcollection.co.uk or make an enquiry here.