Our Favourite Boutique Hotels in China
China is home to some of the grandest and most expansive hotels the world has seen, hotel's found in skyscrapers that offer views of whole cities, hotel's as busy as the streets which they occupy, hotel's that can actually sometimes get rather overwhelming. Sometimes what we're after is a boutique hotel, a more intimate setting where things are more peaceful and it is the attention to detail and each every individual guest that makes the experience so special. Thankfully, there are many of these boutique hotels to be found in China too, and we've put together a list of some of our favourites that are definitely worth staying at.

The Opposite House
Located on the noisy and chaotic streets of Beijing, The Opposite House is anything but. This sleek and contemporary hotel takes the theme of opposites beyond its name, blending with ease traditional Chinese culture and sleek, modern style for a unique yet welcoming result. Those with an appreciation of art will certainly be big fans of this hotel, not only is the building itself a work of art architecturally, its walls also house a contemporary art gallery. With luxurious rooms and a selection of fantastic dining options setting everything off, this boutique hotel has cemented its position as one of our favourite boutique hotels in China.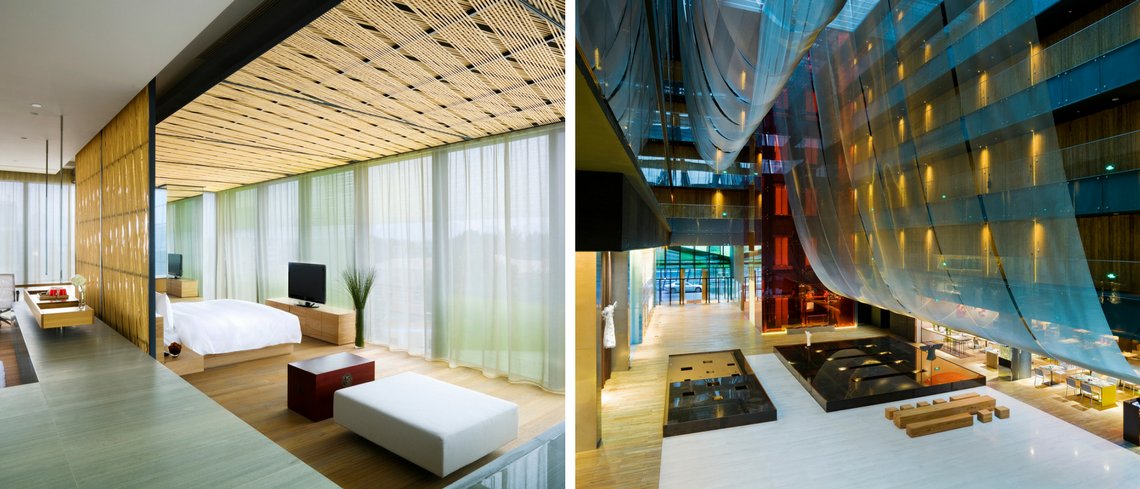 Amanfayun
Amanfayun is found in a picturesque part of Hangzhou province, nestled amongst a tea plantation surrounded by lush forests and bamboo groves. Made up of fewer than 50 suites, tranquillity pervades throughout this resort, giving you the chance to truly appreciate the beauty of your surroundings. With traditional Chinese style to be found throughout the hotel, this is a great place for those who simply want to relax and immerse themselves in the country's culture, while sipping on a cup of the local tea of course.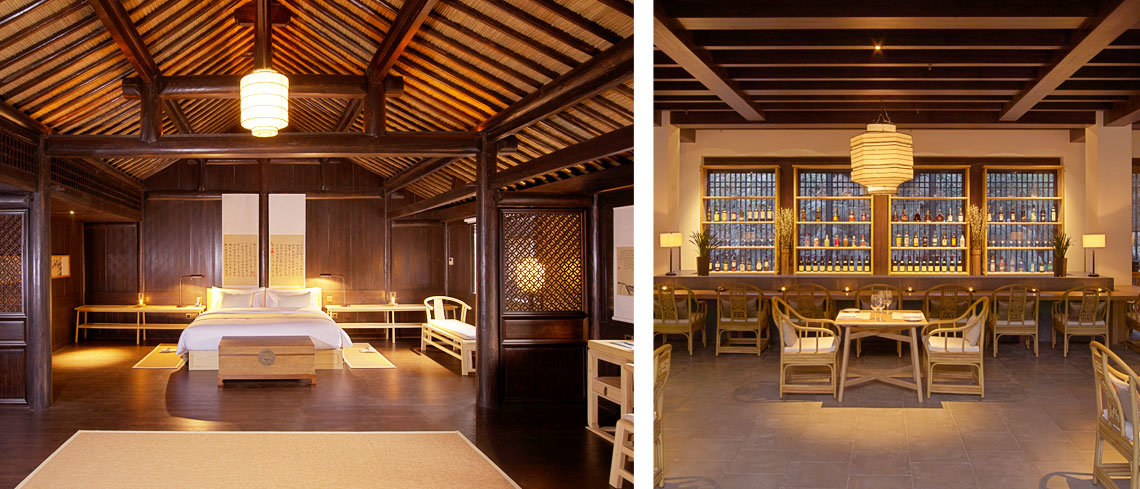 Banyan Tree Sanya
You'd be forgiven for dismissing China as a beach destination, but as soon as you set eyes upon the Banyan Tree Sanya in its stunning coastal setting you'll immediately change your mind. Sanya is often referred to as the oriental Hawaii, and the Banyan Tree Sanya is the perfect boutique bolthole for spending carefree days on the beach. Complete with swimming pool, tennis courts, gym, tranquil gardens and more to add to the fun and relaxation, the Bayan Tree Sanya can be considered nothing less than a little slice of paradise off of China's vast mainland.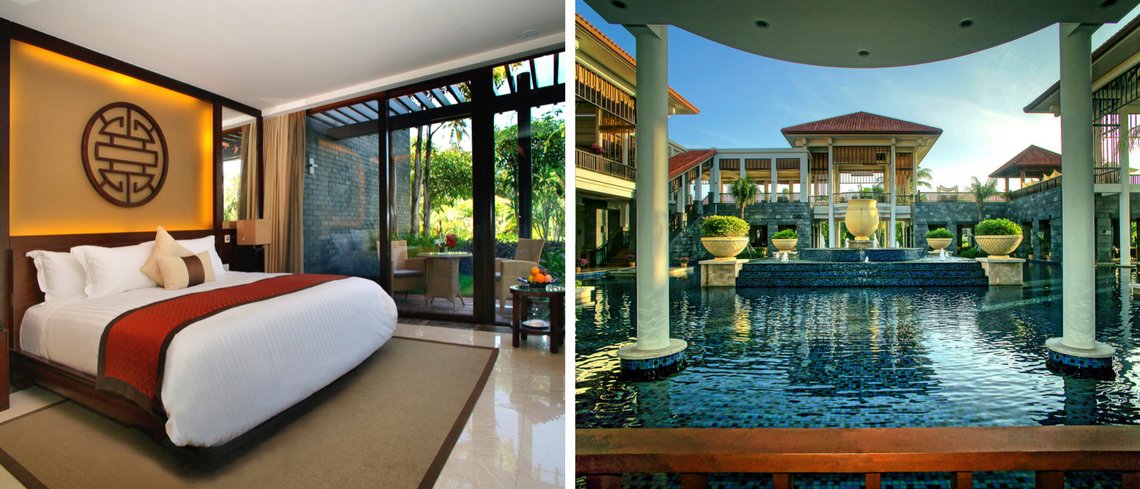 Sofitel Legend Peoples Grand Hotel Xian
The lavish Sofitel Legend Peoples Grand Hotel Xian is for those seeking some opulence during their stay in China, without sacrificing the privacy that comes with a boutique property. There is a fusion of styles when it comes to the architecture, with Sino-Russian and French styles mixing together for a great effect, while inside you'll find art-deco design and elegant features that make a stay here feel truly special. The superb facilities top this resort off, with guests having a swimming pool, fitness centre, spa, lavish gardens and more all at their disposal. In short this hotel offers everything you would expect of a significantly larger one, while retaining everything we love about a boutique resort.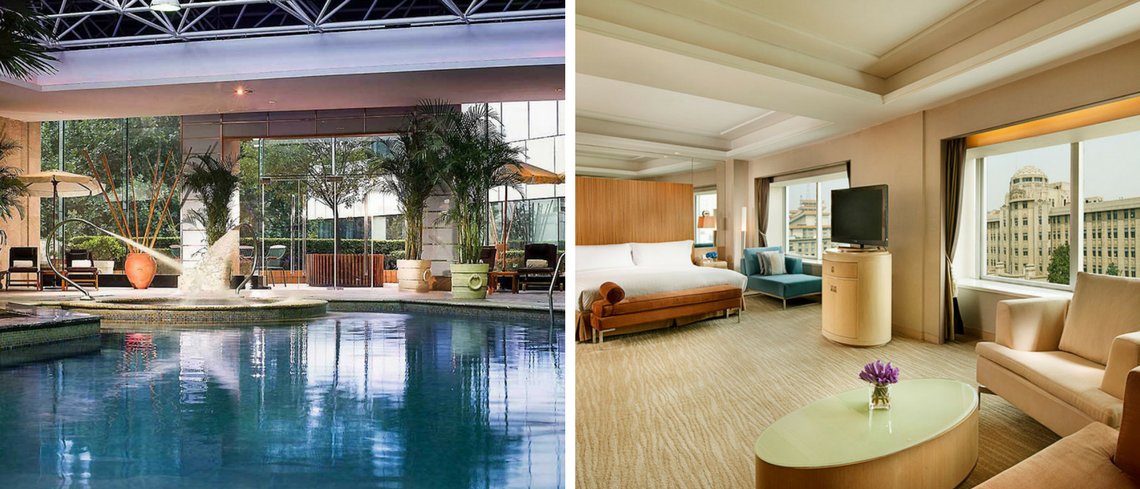 Banyan Tree Yangshuo
Banyan Tree Yangshuo is a get-away-from-it-all haven, surrounded by unparalleled natural beauty – think emerald green rice fields, majestic mountains shrouded in mist and the flowing Li River. For those wanting to discover rural China, a visit to this hotel is a must. Its small scale means the peace of the surrounding region can also be found throughout the resort, making it perfect for anyone seeking some rest and relaxation. However there is plenty to keep you occupied too, should you be after something more active, with a pool and fitness centre on offer at the resort, as well as bamboo rafting to be found in the nearby area.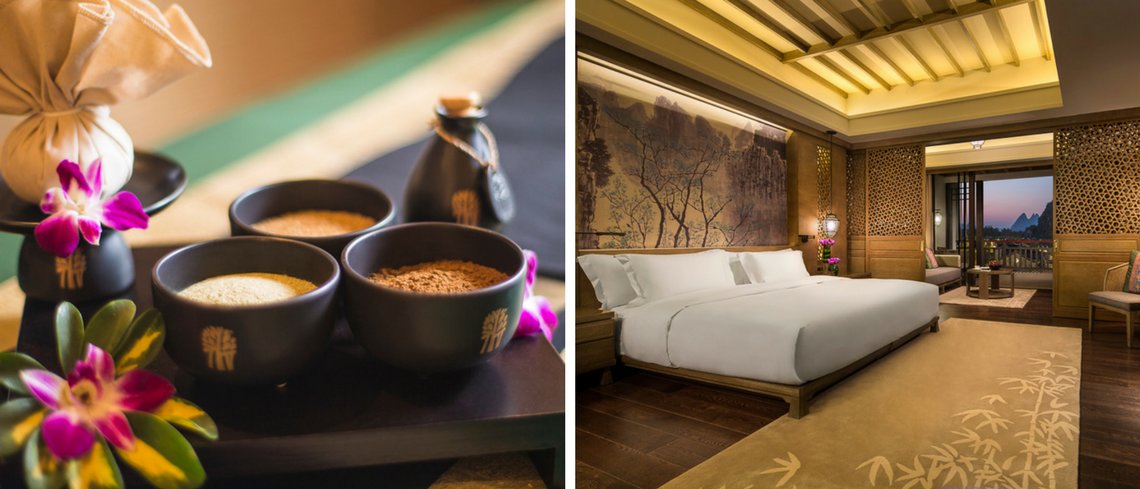 If you are interested in visiting one of these impressive boutique hotels in China, then get in contact with one of our travel experts by clicking here or calling 020 7843 3531.