Once in a Lifetime Experiences in Thailand
Thailand is an incredible country that entices people from across the globe, keen to experience its many wonders for themselves. Full of beautiful scenery, exciting cities, and a vibrant culture there are plenty of reasons why people may choose to visit the land of smiles as it is often called. While enjoying sightseeing and some time on the beaches is enough to make any holiday to Thailand special, we urge you to try out these once in a lifetime experiences that are sure to make your stay extra memorable.

Visit a Hill Tribe Village
One of the reasons many of us travel is to experience a different culture, and for those who want to experience a side of Thailand that still remains relatively untouched by the outside world, a trip to the hill tribes ought to be included on your trip. Located in the mountainous regions of Northern Thailand, some of these villages which are more easily accessible allow tourists to visit, witness the local way of life, and buy their wares. A day or few spent exploring one of these villages is sure to be an experience that stays with you for life, allowing you to see a completely different way of life to your own. If possible try and stay with one of the local families for an even more insightful experience.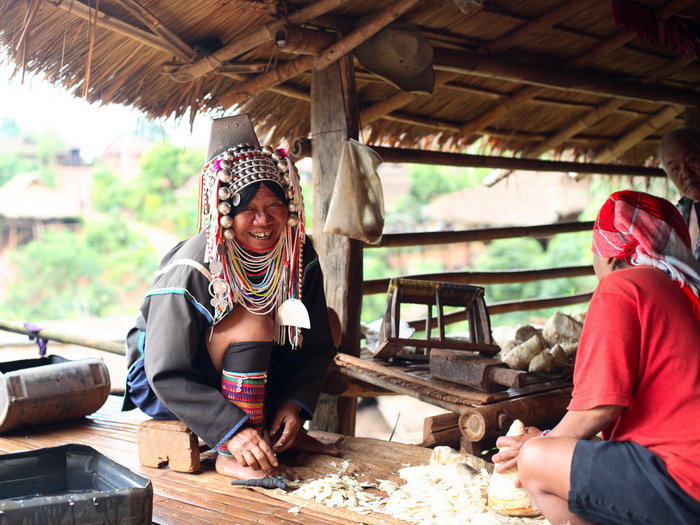 Enjoy a 'Flight of the Gibbon' Experience
For the adventurers out there, this zip-lining tour of Mae Takhrai National Park in Chiang Mai is sure to be an unforgettable experience. Zip along a wire high in the canopies, mimicking the journey a gibbon would take as it flies through the trees and admire all the nature that surrounds you. See different animals and plants as you zip from platform to platform with a trained guide on hand to help you spot different creatures. Soar up to 800 metres at a time suspended up to 50 metres above the valley. Sure to be an exhilarating experience while also allowing you to see much of Thailand's beauty, this is a unique activity that you are sure to always treasure.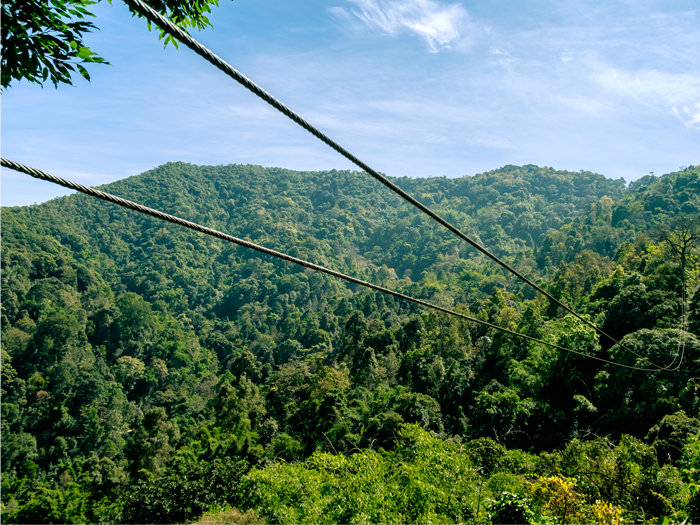 Take a Balloon Ride over Chiang Mai
Chiang Mai is easily one of the most beautiful parts of Thailand, and one of the best ways to truly appreciate this beauty is by taking a hot air balloon ride above it. A balloon ride is always an amazing experience, allowing you to peacefully float high above your destination and take in breath-taking views you wouldn't be able to otherwise see. On a balloon ride over Chiang Mai you can expect to see beautiful sights such as the rice paddies and distant mountains from a whole new perspective. For an even more special experience opt for an early morning ride so you can watch the sun gently rise into the sky and bask your surroundings in a golden glow.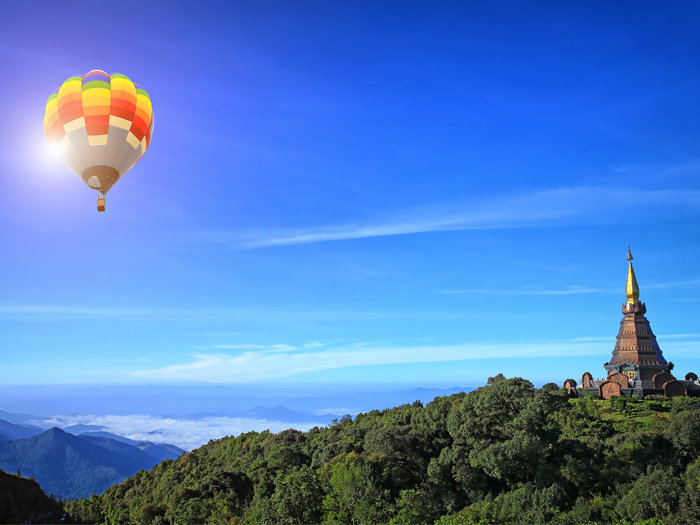 Visit Elephant Nature Park
For many a trip to see elephant's is high on their bucket list when visiting South East Asia, however it is important to note that many places offering tourist interaction with elephants are not the most humane or ethical places. If you are keen to have a once in a lifetime experience with elephants we recommend visiting the Elephant Nature Park which is a sanctuary that rescues and protects elephants rather than exploit them. While you won't be able to ride the elephants here you will be able to learn about and interact with them while contributing to their conservation – sure to make any trip to Thailand special. Whether opting for a day package or a week's one, you will have the chance to bathe the elephants, play with them and more.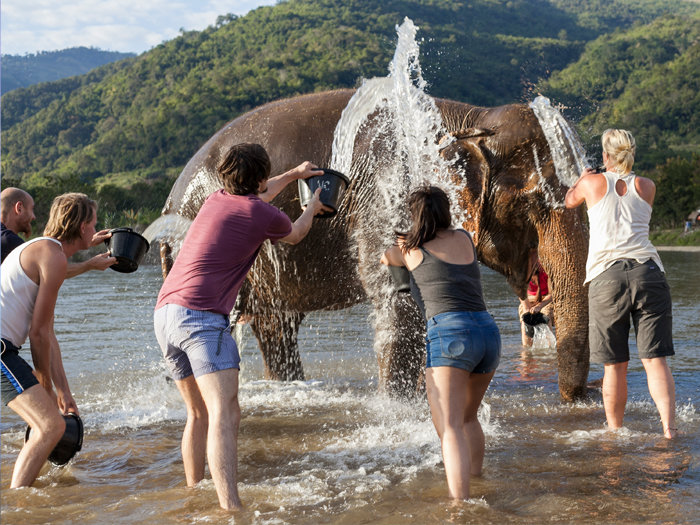 Celebrate Songkran
Songkran is the celebration of Thai New Year held every April and is marked with huge water fights up and down the country. People flock to the streets with water pistols, buckets, jugs, anything that will help to contribute to what is the world's largest water fight, you might even spot elephants spraying the crowds too! Take part in an event that is unlike any other in the world while also conveniently cooling down from Thailand's April heat - this is sure to be a story you'll be telling for years to come.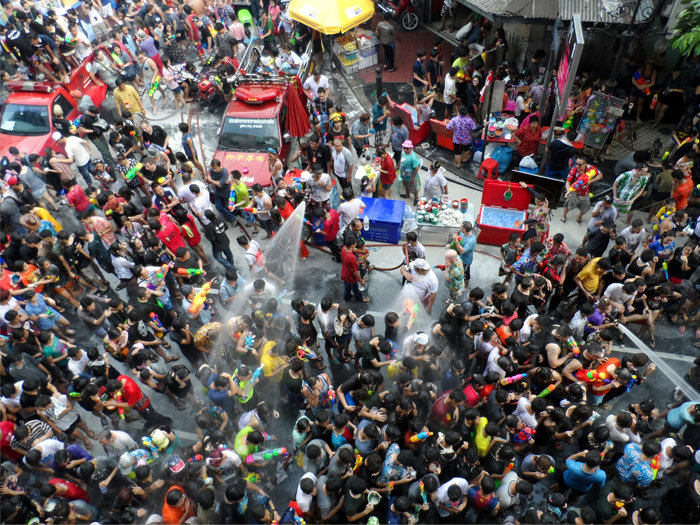 If you are interested in having a once in a lifetime experience in Thailand, contact our travel experts by clicking here or calling 020 7843 3531 who will be able to tailor-make your dream itinerary.