Journeys in China
With a civilisation dating back to before Noah built the Ark, China has assembled an inspiring number of noteworthy sites over the millennia and is filled with places to widen your eyes in amazement at. Historians delight in the evidence of times gone by, nature lovers are thrilled by emerald-hued landscapes, towering sand dunes, tall mountains and bamboo forests, while active adventurers can embark on enough hiking, cycling and climbing to satiate their adrenaline requirements.
Wondering where to start? See below for our top not to be missed attractions of China.

The Yangtze River – for scenic extravaganzas
Take a trail of fascination along this meandering watercourse which slices through some of China's most beatific spots, and if you don't say 'wow' at least several times a day, you need to reset your scenery-radar.
From the soaring peaks of Qinghai to the inland plains and lush jungle, there is much to please the eye along this route, as well as several manufactured attractions such as the world's largest hydro-electric dam installation, and colourful cities including Nanjing and Shanghai, all seasoned with cultural iniquities and charming local customs.
Previously impassable, the passage through the Three Gorges has been opened to cruise ships, making it possible to watch the panoramas drift by from a comfortable perch as you traverse this world-famous scenic area – considered one of China's top ten places to visit.
Sample Itinerary: Golden Triangle & Yangtze Cruise (12 Days)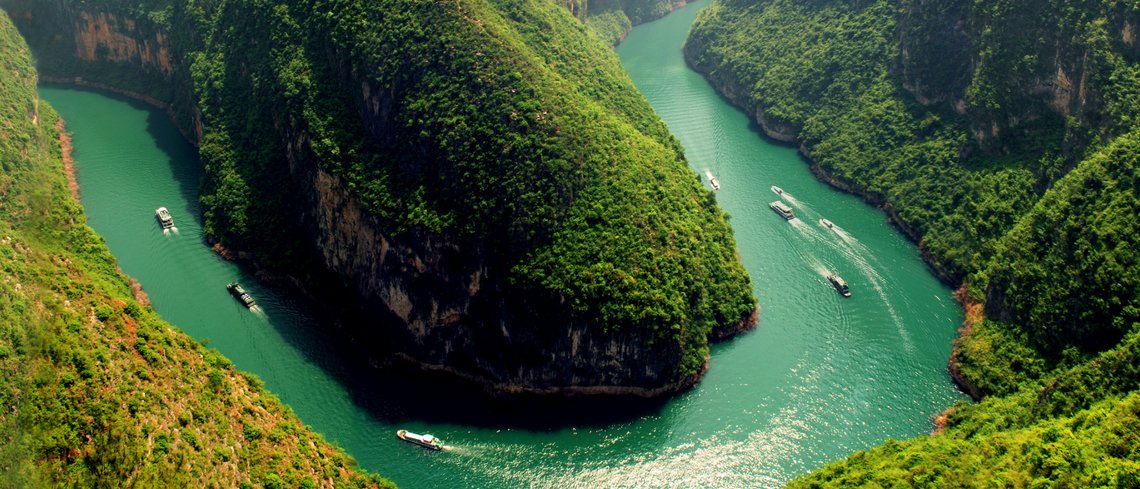 The Silk Road – for explorers and culture buffs
Dating back 2 000 years, this historic 7 000km long highway was once the haunt of Marco Polo and co as they carved a trade route between East and West. From its beginnings in Xi'an the trail leads through five Chinese desert provinces, across Central Asia and the Middle East, all the way to the Mediterranean Sea.
With both time and the vastness of size on its side, the Silk Road has accumulated a number of interesting sites and ancient attractions along the way, like:
The Terra Cotta Warriors,
Famen Temple,
Dunhuang Mogao and Maijishan Grottoes,
The Jiayuguan section of the Great Wall,
The beacon tower site near Ta'er Monastery, and
Gaochang.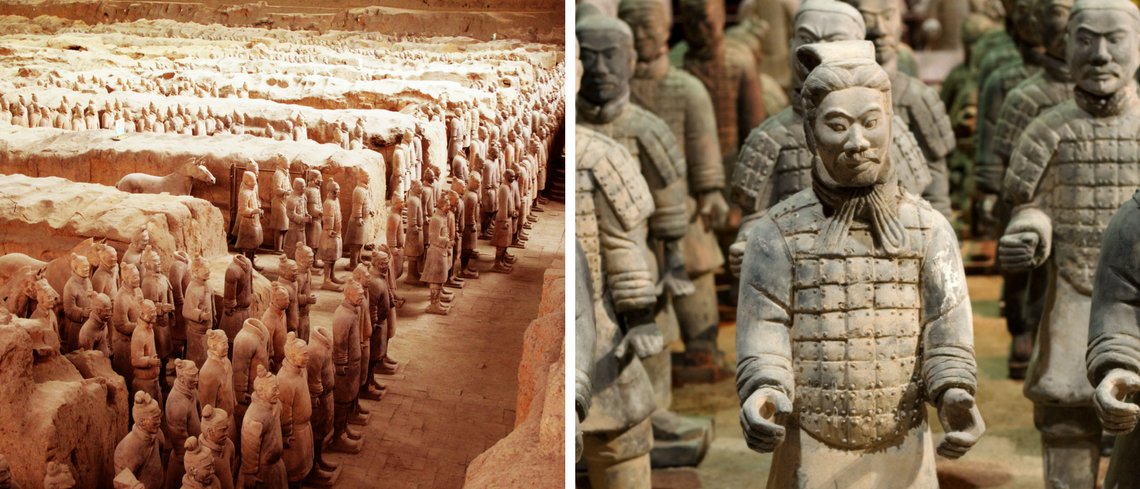 Backpackers love to blaze a trail along this pink-hued path stopping off at local villages for creative cuisines and fellowship with charming locals who relish the chance to share their folklore and festivals, as well as an opportunity to ply you with their gorgeous handmade crafts.

The Great Wall – for everyone
The best-known and most-visited of China's historic assets, the Great Wall is one of mankind's greatest construction efforts and a member of the elite Seven Wonders of the World. With 6 214 miles (10 000km) to its name, the Great Wall of China can cause an instant mental block when it comes to choosing a starting point, but don't miss out on these five must-see sections of this masterpiece:
Sample Itinerary: Visit Classical China (12 Days)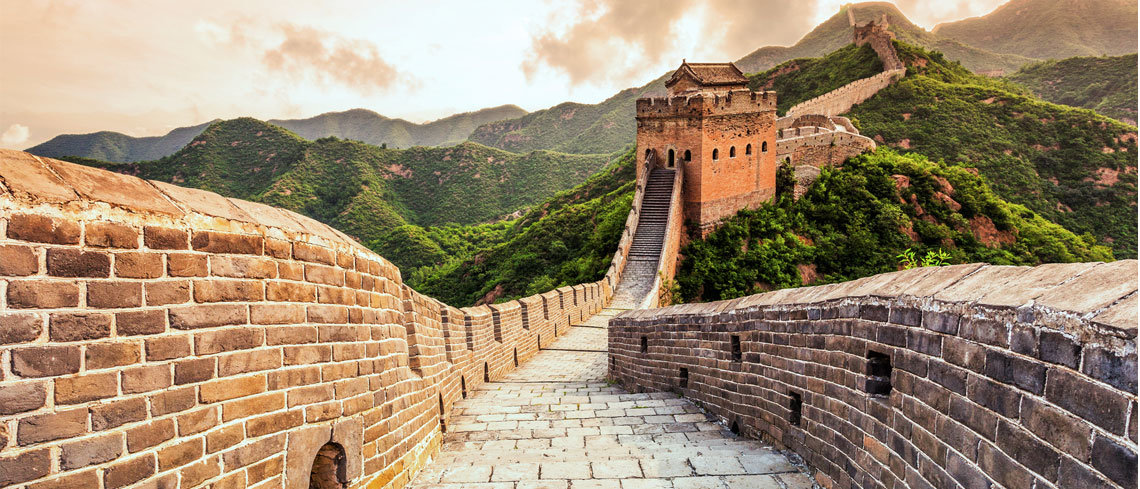 The longest, fully restored section with 22 original-style watchtowers against an impressive mountain backdrop, this bit is easy to walk along and has fewer crowds.
One of the best-preserved and most visited sections, Badaling is conveniently accessible and historically significant having seen many defensive manoeuvres throughout the centuries.
Rugged and steep, Simatai is better suited to the determined explorer hell-bent on admiring the spectacular mountain ridges visible from these lofty towers.
The tourist complex here comprises six areas including Shanghai Pass, which marks the beginning of the eastern-most section of the Great Wall, and Old Dragon's Head, where the wall meets the Pacific Ocean.
Located at the western end of the Great Wall, Jiayu Pass provides a glimpse of military pre-history and is the narrowest point of Hexi Corridor – a key passageway to the Silk Road, with incredible views of the snow-iced Qilian Mountains and Gobi Desert.

Barely touching the tip of the iceberg when it comes to journeys through China, an expedition through this ancient land will leave you with a deep understanding of the Chinese way of life. Feeling lost already?Speak to one of our China experts at 020 7843 3531 to help you find your way.