Japan: A Destination for all Seasons
While many destinations claim to be a year round destination, few can compare to Japan. While Japan may not boast year round sunshine and excellent weather, what it does offer is unique and wonderful surprises with every changing season, meaning visiting at different times of year yields a completely different experience. Here is what you can expect from the different seasons.
Spring
Perhaps one of the most famous events in Japan is the blossoming of its trees. Ever year in the spring time Japan's trees bloom with beautiful pastel shades, and most famous are the delicate pink cherry blossoms. People come from around the world to admire this natural spectacle, gathering in the parks to witness this event that occurs briefly just once a year. Depending on where you go in Japan and how the weather has been in the preceding weeks dictates exactly when the trees will blossom, but if you're heading to one of the major cities such as Tokyo, Osaka, or Kyoto your best bet to catch the blossoms is to head in April. You'll find many enjoying the festival of Hanami, which is the Japanese custom of celebrating the blossoms, during the festivities large groups of people gather to enjoy an outdoor party beneath the blossoms, during both the day and night.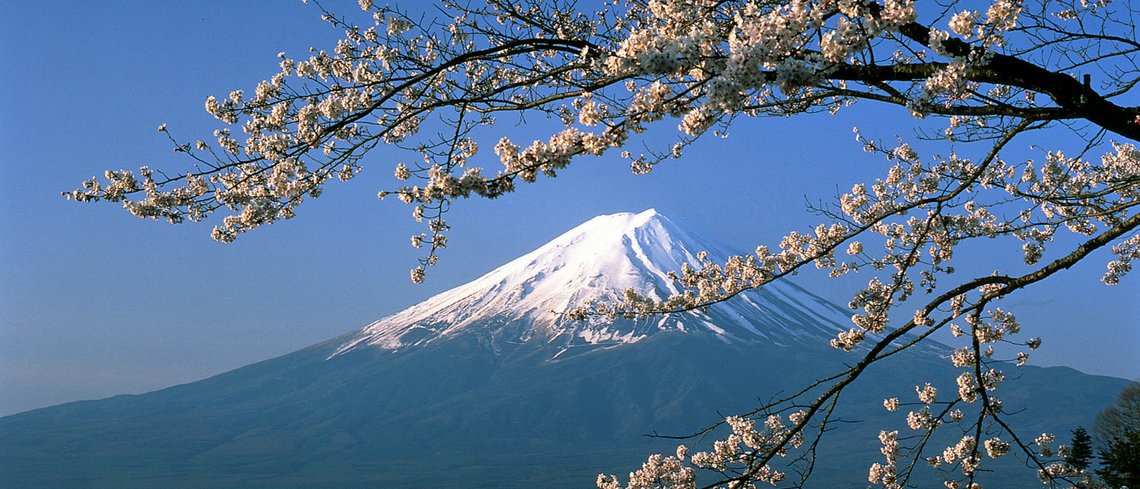 Summer
Summer is the ideal time to take in Japan's many festivals, with a number of them taking place in these months. No matter where you go you are likely to come across a festival, or Matsuri as they are known locally. Floats will be paraded down roads flanked by dancers and musicians, while crowds look on from streets crammed with food stalls. These events are a joyous occasion not to be missed. They are also a great way to immerse yourself in Japanese culture and experience the local way of life.
July to September is also the peak time for climbing Mount Fuji, with the conditions best at this time of year. You will find more facilities available during the late summer months, such as vending machines and even WiFi hotspots, which will make the climb a lot more manageable. This is also the busiest time of year to climb but it does mean you will have a lot of company to support you and keep you motivated during the ascent.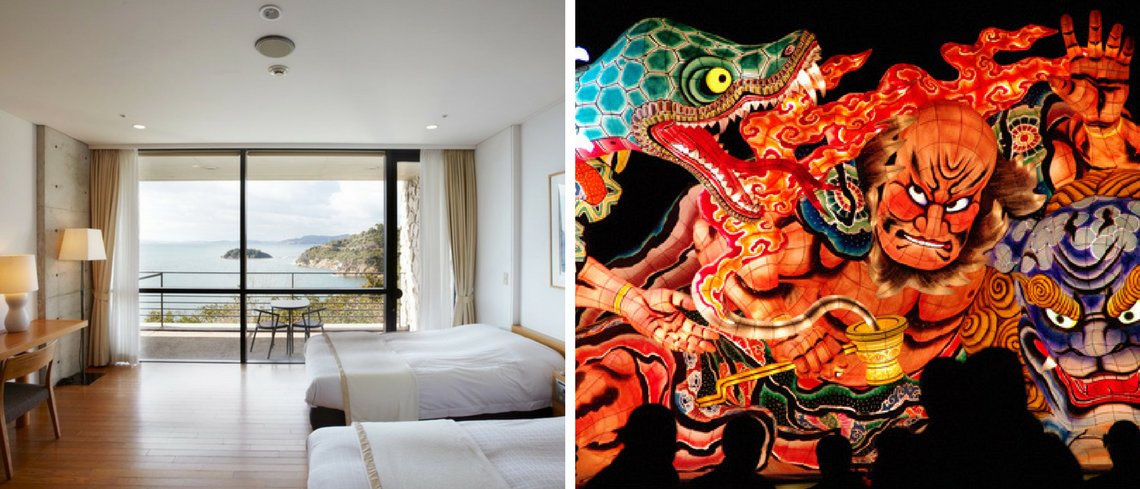 Autumn
In autumn we look to the trees again, this time for the changing leaves. As the temperature cool and autumn draws in the leaves change colour to brilliant reds and bright yellows that are equally beautiful as the blossoms in spring. Similar to the cherry blossoms, the leaves attract visitors from far and wide who want to admire their beauty. Again similarly to the cherry blossom, the time at which the leaves change colour is again dependent on location and weather, with the most Northern parts of Japan seeing the change sometime in September, while the Southern areas see it towards late November.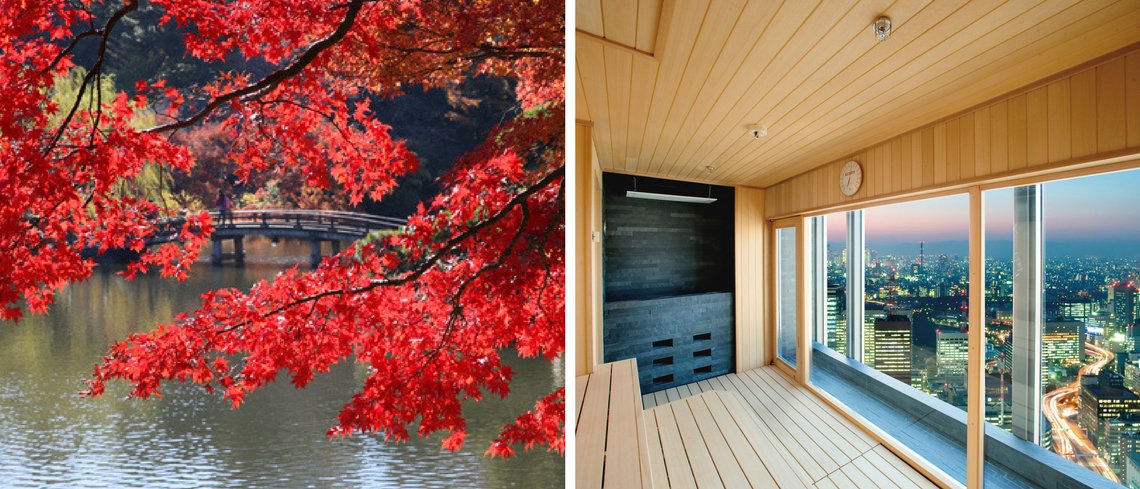 Winter
During the winter months temperatures can dip rather low in Japan, providing plenty of snow and the perfect conditions for skiing. One of the top destinations for winter sports has to be Hokkaido where you will find an abundance of resorts ideal for skiing and snowboarding. One of the most popular resorts is Niseko where the powdery snow attracts visitors from all over the world; its international popularity also means it has been equipped with English signs making it convenient and easier for foreign visitors to use the resort.
If you are not into winter sports, or simply want a more relaxing activity after partaking in one of them, be sure to take a dip in one of the many onsen. Onsens are hot springs, and make for the ideal place to simply unwind and admire the beautiful winter landscape around you. If you head to an onsen in Jigokudani you may even be able to spot the snow monkeys bathing in one of the springs in Yaenkoen, a sight that is sure to amuse all.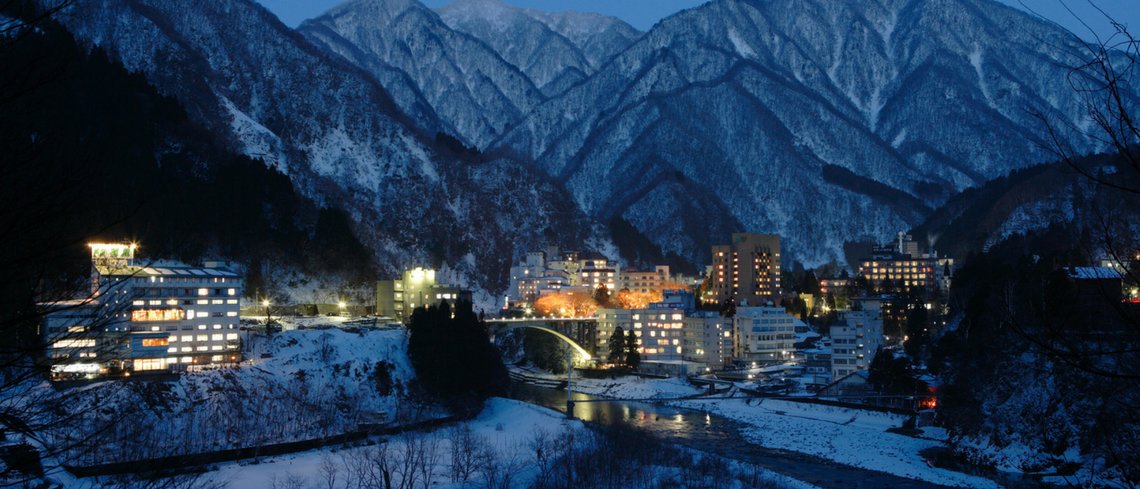 If you are interested in visiting Japan and enjoying the treats that each season brings, contact one of our travel experts via email or on 020 7843 3531.