How to Explore Indonesia
Aaron Pinkwasser shares his advice for seeing the real essence of Indonesia. Get ready to pack a swimsuit and bring along your spirit of adventure.
For me, Indonesia is the crowning gem of Southeast Asia and a place that is seriously underrated and slightly misunderstood. The landscapes are epic and exotic, the food is fresh and bursting with unusual flavours, the people are genuinely friendly and chatty without being pushy, and there is a peaceful energy that connects you with nature and makes you feel more alive.
Indonesia Sets Records
The beauty of "The Emerald of the Equator" is that it remains humble despite the impressive titles it holds. Indonesia is the largest archipelago in the world. It is comprised of around 18,000 islands, only two-thirds of which are inhabited. On land, Indonesia boasts the largest number of active volcanoes and is one of the most biologically diverse countries on the planet.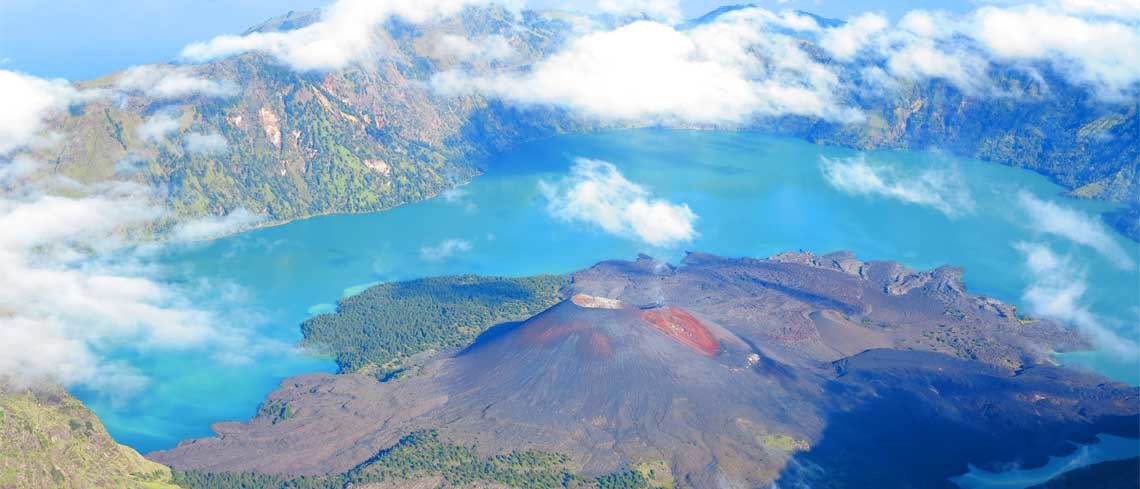 The Land of Mythical Creatures
Isolation of islands and the lack of development has propagated they myths of some of the most unusual creatures on the planet including unicorns (white rhino), dragons (Komodo Dragons), the phoenix (Maleo) and Bigfoot (Sumatran Orangutan). Black sand beaches, pearl white coastline, verdant tiered rice paddies, staggering cliffs, and dense jungle are but a few of the incredible backdrops for a memorable experience in Indonesia.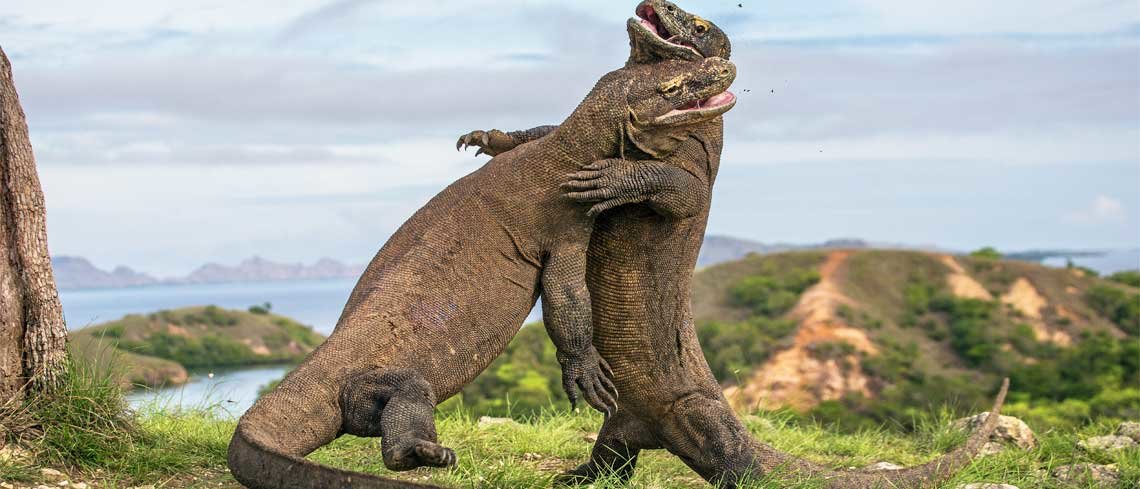 The Coral Capital of the World
The archipelago straddles the equator and forms the edge of the Pacific Ring of Fire as well as the Coral Triangle. Indonesia holds the title as home to a greater variety of marine life than anywhere on the planet and it is said that all of the coral in the ocean originated from this region. Deepwater oceanic trenches bring nutrient-rich plankton to the surface to support over 600 species of coral and 4000 species of fish. That's 25% of the world's fish species. In comparison, the Caribbean is home to only 400 fish species).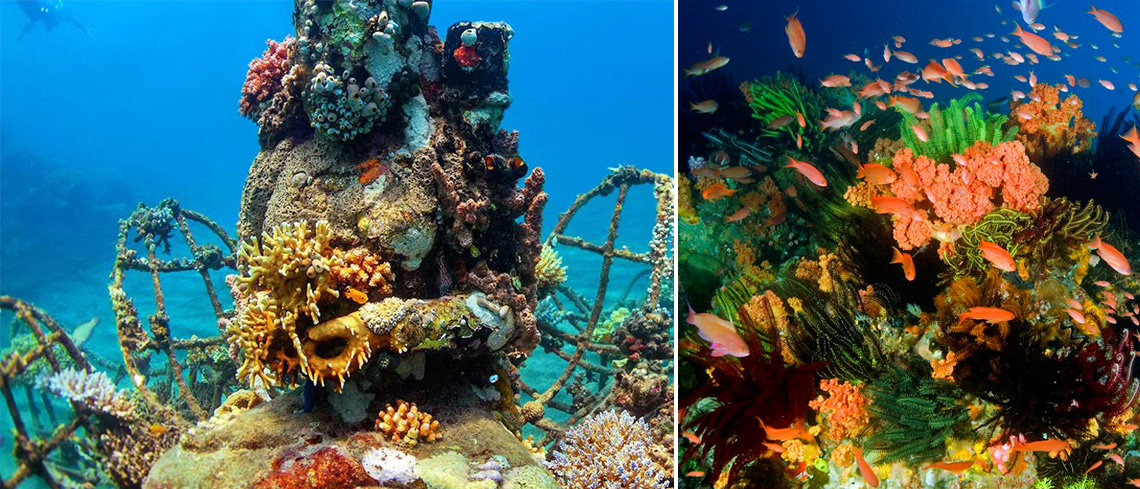 Epicentre of Marine Biodiversity
Indonesia is the epicentre of marine biodiversity with some of the smallest, most unusual critters in the ocean readily available for underwater viewing in the macro diving mecca of Sulawesi. On shallow drift dives in Wakatobi and Lembeh, you tell the dive guide what is on your bucket list and they'll find one for you. From blue ringed octopus to ornate ghost pipefish to pygmy seahorses, these elusive creatures are available on almost every dive. If muck diving isn't your thing, try a long, lazy, shallow dive surrounded by turtles and cuttlefish off the coast of the Gili Islands where the cobalt blue water is so enticing that I spent most of my time underwater in the two months I spent there.
For adrenaline junkies, the drift dives off Nusa Penida and Nusa Lembongan make you feel like you are diving in fast forward while being propelled between the channel of the two islands as you fly over the most plentiful soft coral fields I've ever seen. This region is also home to what locals refer to as "mola mola" - the Oceanic Sunfish. Most marine enthusiasts only ever get to see this gentle giant in aquariums, but it can be seen regularly for a few months off Nusa Penida and after over 300 dives, it still remains one of those magical dive moments that I'll never forget.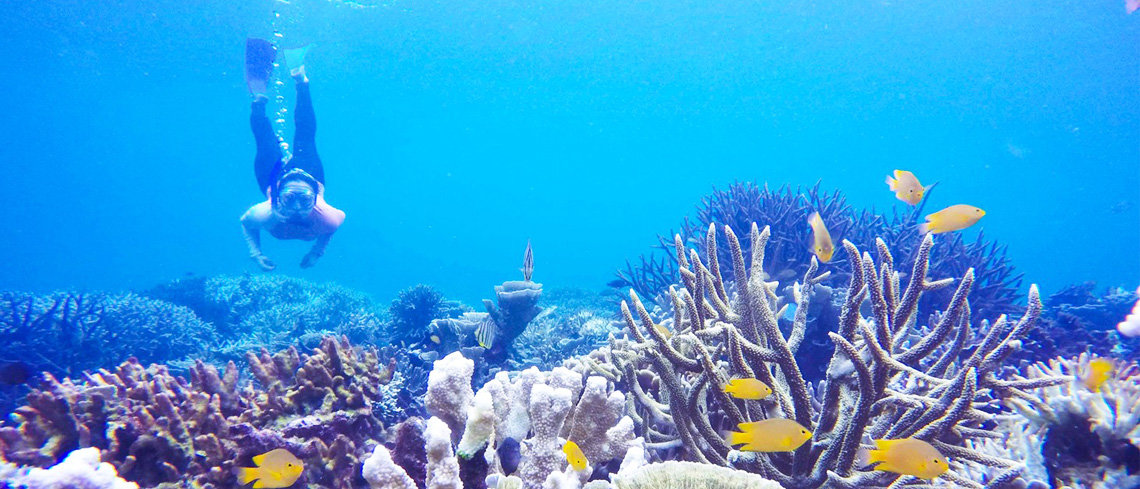 Incredible Villas
There are very few places on earth that offer the exclusive luxury of high-end villas at such amazing value. Traditional open-plan Balinese architecture with a seamless integration of indoor and outdoor space and natural elements such as teak wood with exquisite detailing and private plunge pools make villa-style accommodation in Indonesia truly unique. Whether it is a multi-family villa perched high atop the cliffs of Uluwatu or a more intimate "home away from home" for a honeymoon couple steps away from a private beach or a chic multi-storey villa in the canopy of the jungles of Ubud with a spectacular infinity pool, I've never experienced such gorgeous accommodation (that is actually affordable) outside of Indonesia.
Luxury Yacht Charters
The best way to experience the real Indonesia is to get off the beaten path and choose your own adventure. The luxury yacht is available with full crew charters to take you on glamorous expeditions around the lesser-travelled islands. You can choose from a fleet of luxury ships then plan your duration and route for an itinerary that is totally unique to you. Most of the high-end ships sailing these waters are built using traditional methods and locally sourced materials to create floating palaces. These "phinsi" boats are stylish, spacious, and comfortable, making it hard to believe you are at sea. Fully loaded with all of the facilities and amenities to keep you sailing in style, most ships offer an array of water sports including diving, sea kayaking, fishing, wakeboarding, stand up paddle boarding, and jet skis. Choose from a yacht with only one cabin and fully-attentive crew for an exclusive honeymoon, or choose a ship with four cabins that are perfect for two families to enjoy a highly personalised holiday together.
It is easy to relax but difficult to get bored with excursions readily available to allow you to explore the highlights of Indonesia, including Komodo Island, visits to local villages, jungle trekking, and even bicycle riding through rice paddies. Enjoy a sumptuous candlelit dinner on a sandbank on your own private island, do yoga on a deserted beach at the edge of the jungle, or get a massage at sunset as the water gently laps the shores.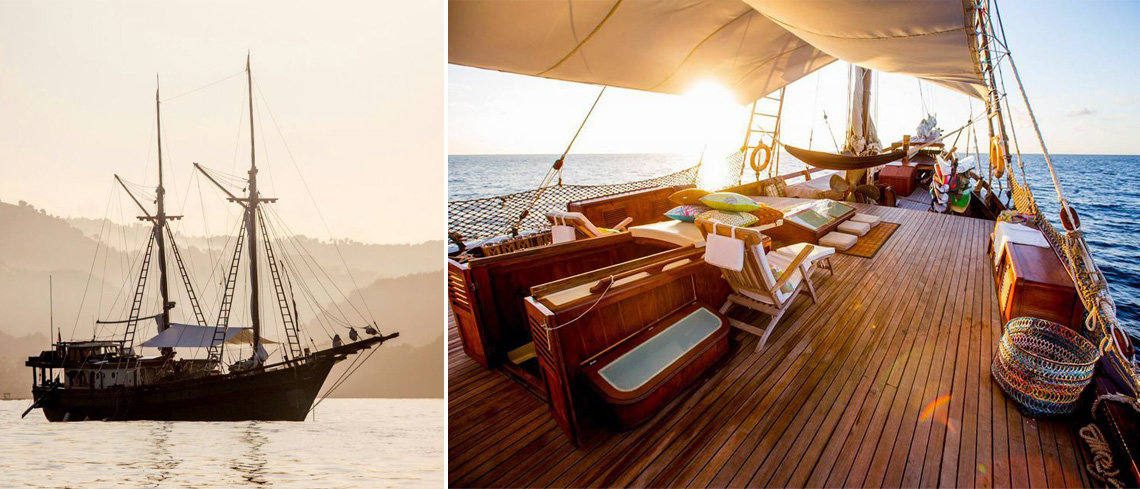 Something for Everyone
Bali is an amazing island that offers travellers more unique adventures than they can squeeze into one holiday, but Bali is not all there is to Indonesia. I don't know anyone who has visited Indonesia that hasn't been touched by the country. Whether it is the UNESCO World Heritage sites such as Brobudur on Java, or tigers in the jungles of Sumatra, or visiting the some of the last remaining untouched cultures in West Papua, Indonesia is so much more than surfers and street vendors, it is a remarkably diverse country that is ripe for exploration and adventure, yet refined enough to offer luxury accommodation and service equal to none.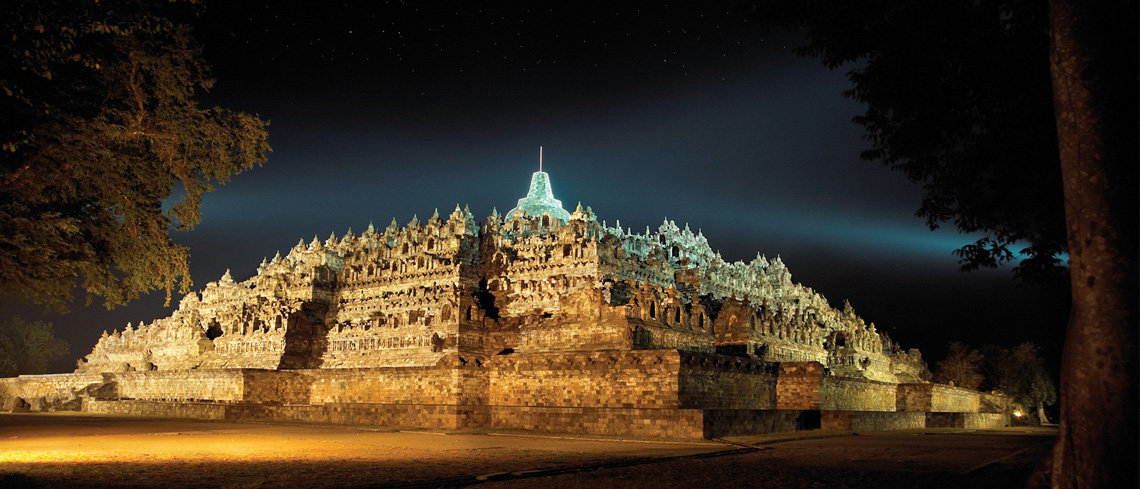 Our 9-day tour to Bali and 14-day tours to Bali & Java is available which can give you a taste of Indonesia with all its flavours. You can always choose to change any of the itineraries to fit into your requirements.
Speak to one of our travel experts about the cruises, villas, spas, and itineraries in Indonesia. Call 020 7843 3531 or email info@clevelandcollection.co.uk