A Romantic escape to Mexico's Pacific Coast
Romance is defined differently by everyone, however, travel is a natural way of bonding for a lot of people. The most romantic getaways are capable of stimulating us with quality time spent intimately, to connect and discover our partners. With love and affection in the air and plenty of activities available, a romantic escape to Mexico's Pacific Coast is the perfect destination choice. Romantic holidays to Mexico's Pacific Coast need not be just a traditional beach vacation, you can add in some adventure and fine dining to make it a truly memorable experience.
This romantic getaway offers you blissful country retreats, charming colonial cities and the unforgettable views of picturesque beaches. Imagine yourself with your special someone, in a setting of your choice, we can accommodate your every desire (unless your desire is to see the sunset from the Eiffel Tower).
Where to Stay - Cuixmala
Set in the lush vegetation on a golden sandy beach the stunning estate of Cuixmala offers you 25,000 acres of land, with lagoons and beaches that are truly an experience by themselves. Relax in one of their luxurious casitas, built with a rustic charm, go horseback riding in the morning with your partner and enjoy the sunrise as you see the wildlife around you coming to life. With zebras, and over 270 bird species (great cormorants, roseate spoonbills, tricoloured herons, ringed kingfishers, and ospreys), it is certainly an experience not to be missed. For lunch head to the private cove where you can lounge in hammocks with freshly prepared lunch for two.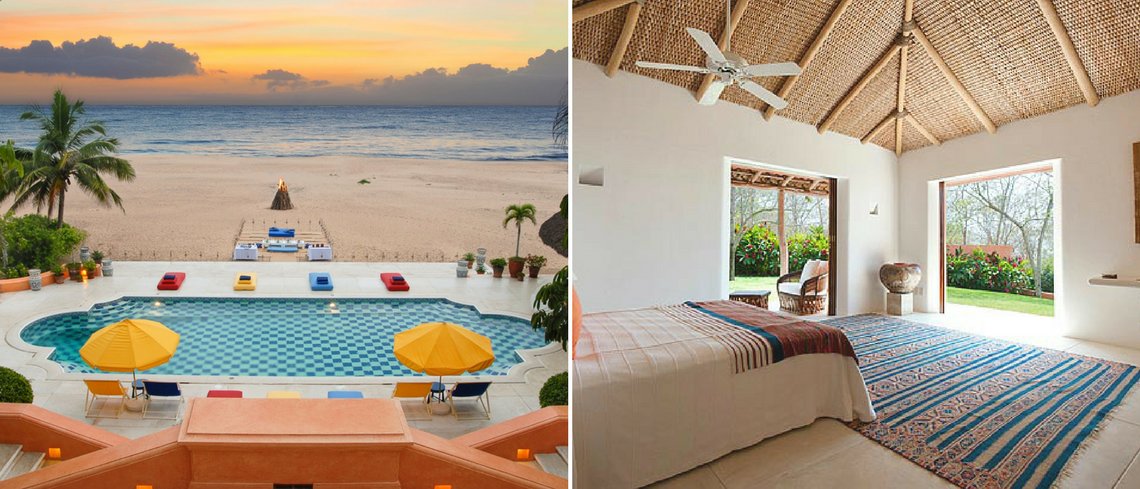 Mexico Pacific Coast cities
The Pacific Coast of Mexico has many popular towns across its northern stretches. Of the most romantic destinations in Mexico; Puerto Vallarta & Punta Mita are top of the list for romantic holiday destinations for two. But very much worth a mention is, Costalegre, Nueva Vallarta, Acapulco, which are also ideal for spending blissful days together, whether it be a honeymoon, anniversary, or just an amorous escape.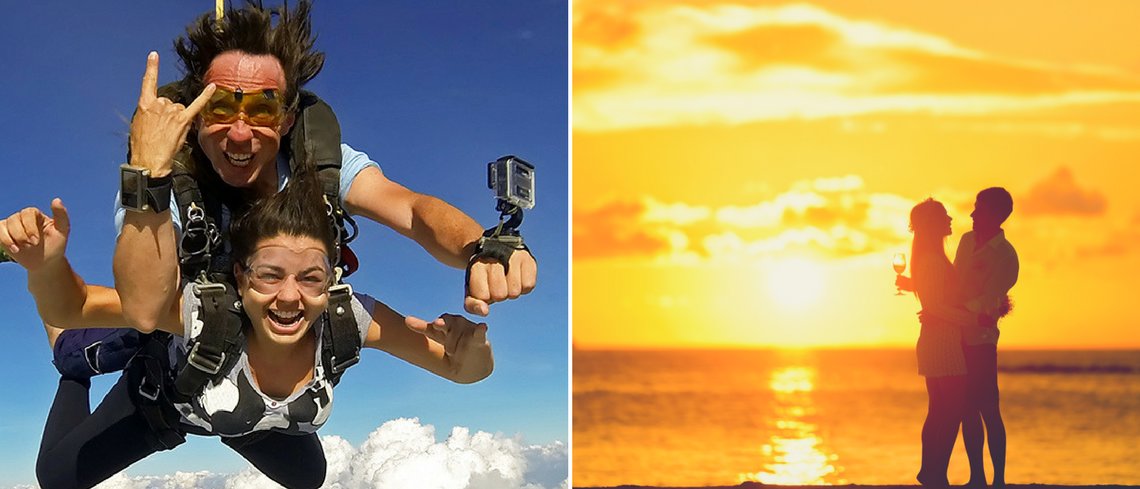 Candlelight dinner in Puerto Vallarta
Puerto Vallarta, though not as big as Cancun, has some of the most untouched coastlines in Mexico, one stunning cove after another with verdant mountains in the background. A mile long boardwalk that straddles the Bay of Banderas, called El Malecon, is the perfect place for couples to stroll hand-in-hand and soak in the vintage atmosphere. In the evenings the main square is full of locals dancing to live music, should the music move you, you are welcome to join in with your partner. When the sun goes down, enjoy folkloric dances in the nearby open-air amphitheatre. Head to one of the local restaurants and enjoy a beachfront candlelight dinner where fine-dining is paired exquisitely with the pleasant sound of waves crashing into the shore.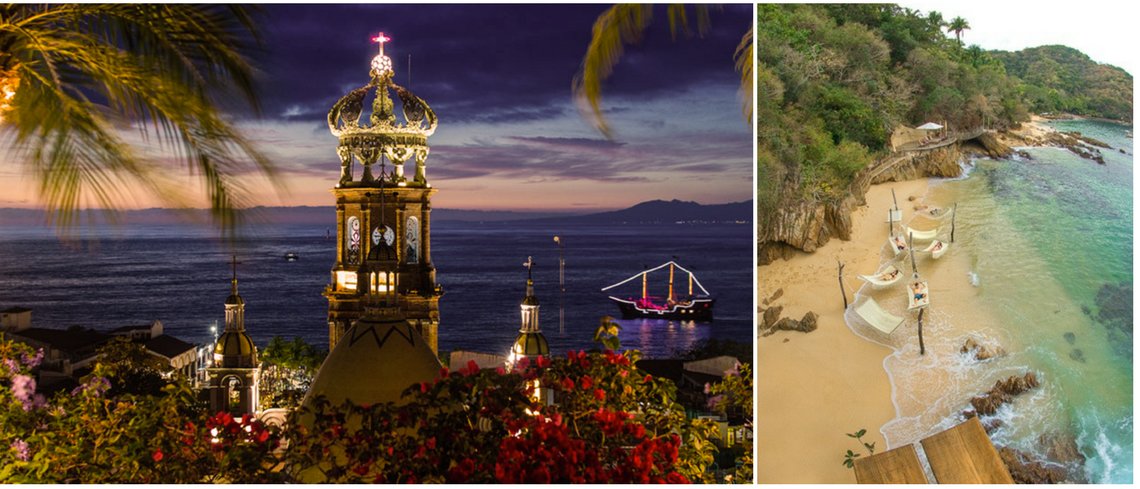 Smaller cities for a romantic holiday
Feed your adventurous spirit in Nuevo Vallarta and head out in speedboats to spot humpback whales. Towards the south along Costalegre, the landscape is more expansive with silky sands, lagoons and villages where the clocks seem to run slower than usual. Go on an intimate walk across the beaches and witness some heart melting sunsets. This coast has something for everyone's taste, from surf breaks, swimming holes, island escapes to party boats. Beyond the beaches, you have the Sierra Madre mountains filled with mango & papaya plantations to browse through. It is also a great location if you both are into adventure sports with abseiling and zip lining available.
Water-sports in Acapulco
An awe inspiring view of a bay that has inspired songs, books and movies. A perfect location for a romantic night stroll at the fascinating Playa Condesa. You can also enjoy the sunset while cruising through the Coyuca Lagoon, or explore the natural wonders of Roqueta island –just 30 minutes from Acapulco. Have a hunger for adrenaline? Feed it with watersports and then relax afterwards surrounded by lush nature. Share with your partner a location that offers you a myriad of hotels, views, resorts and fantastic service.
Kayaking in Punta Mita
This is a place for celebrity sightings, stunning dream villas, gourmet restaurants and just perfect for some private time with someone special. To take some time off kayak to a hidden cove and enjoy the mesmerising experience of sun rays sparkling in the turquoise waters, with a pristine white sand beach, and a bottle of champagne to round off your trip.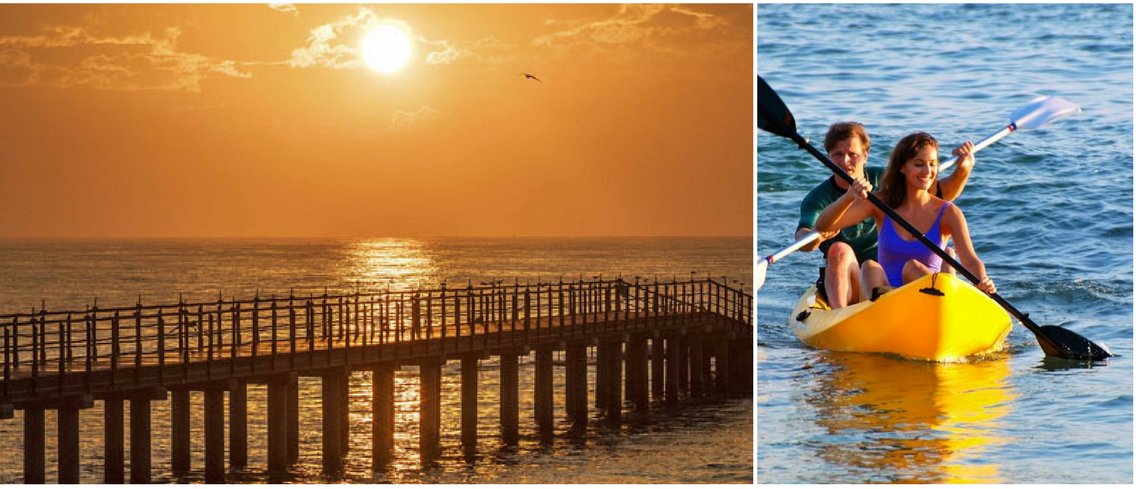 Paddle board in Sayulita
The beach town of Sayulita is a picturesque bohemian hideout with its boutique shops, traditional Huichol culture and market stalls with local trinkets. This town is also famous for surfing and if you are new then take some lessons with the locals. For a less strenuous option pick up paddle boarding.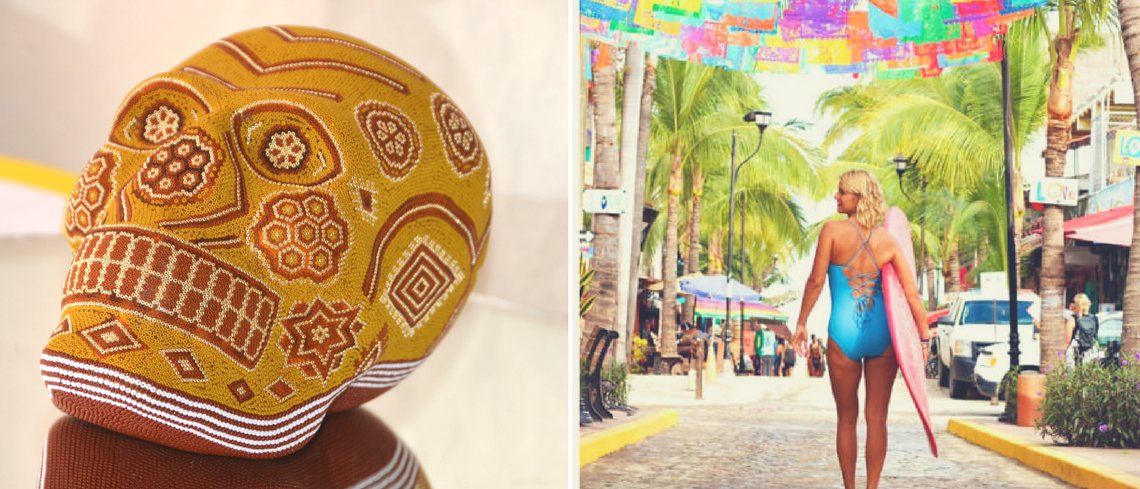 If this has inspired you to take a trip with your special someone, give us a call at 020 7843 3531 or email us at info@clevelandcollection.co.uk. We can help you plan your entire stay down to the rose bouquet on your surprise dinner plans.