A Guide to Japanese Cuisine
When it comes to Japanese cuisine, there is a common misconception that it consists of sushi and not a whole lot else, but this could not be further from the truth. Japanese cuisine is incredibly diverse, made up of many different kinds of dishes and varying depending on the region, time of year, and other factors. While Japanese cuisine is certainly growing in popularity around the world, much of it is still relatively unheard of so we've created a brief guide to outline some of the most popular and delicious dishes you must try on your next trip to Japan, and where to find them.
Sushi - Japanese mainstay
We will get the obvious one out of the way first… While there is more to Japanese cuisine than sushi, there's a reason why this dish has become so popular worldwide. Whether eaten out of a plastic packet bought in a hurry from a supermarket or at a fancy sushi bar restaurant many will have tried this dish at some stage. So what exactly is it? Technically sushi refers to a food which is made up in part of rice prepared with sushi vinegar, but many of us more commonly associate it as being accompanied with raw fish and seaweed. While you can find delicious sushi outside of Japan, the country itself is undoubtedly the best place to try this dish. In Japan sushi is prepared artfully by chefs who have been practicing their entire careers to come up with innovative and creative takes on this classic. Try the stylish restaurants in Ginza within Tokyo for some of the best sushi you will eat in your life, or alternatively head to Tsukiji fish market for the freshest.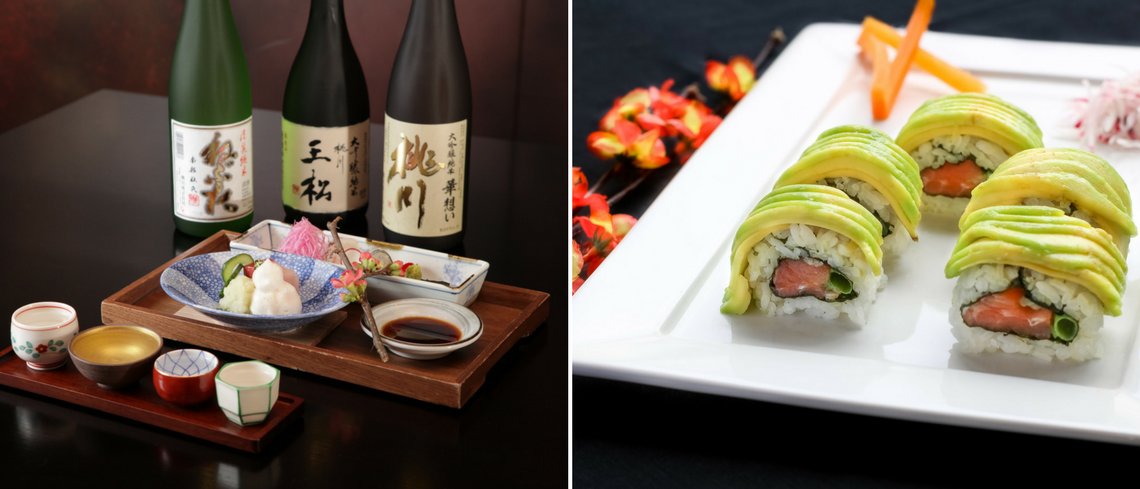 Ramen - the noodle soup
Ramen is another Japanese dish which is somewhat popular around the world. In its simplest form, ramen is a noodle soup, however with the addition of different toppings to add to its flavour. There are different types of ramen available, with the most common being Miso, Tonkotsu, Shio, and the most popular kind Shoyu, which is flavoured with soy sauce, chicken broth, and other meats. Various toppings are then added to the soup, such as slices of meat, egg, seaweed, different kinds of vegetables and more. When looking for ramen it is best to head to a restaurant that specialises in serving it, a particularly popular option is Tsuta noodle bar in Tokyo's Sugamo district which won a Michelin star for its ramen, however with only 9 seats available and prices as low as £6 a bowl you will have to start queuing up early to get a seat. For a less exclusive experience, you could head to the restaurants in Ebisu Yokocho also in Tokyo or the food stalls on Nakasu Island near Fukuoka where the food is more easily available and still delicious.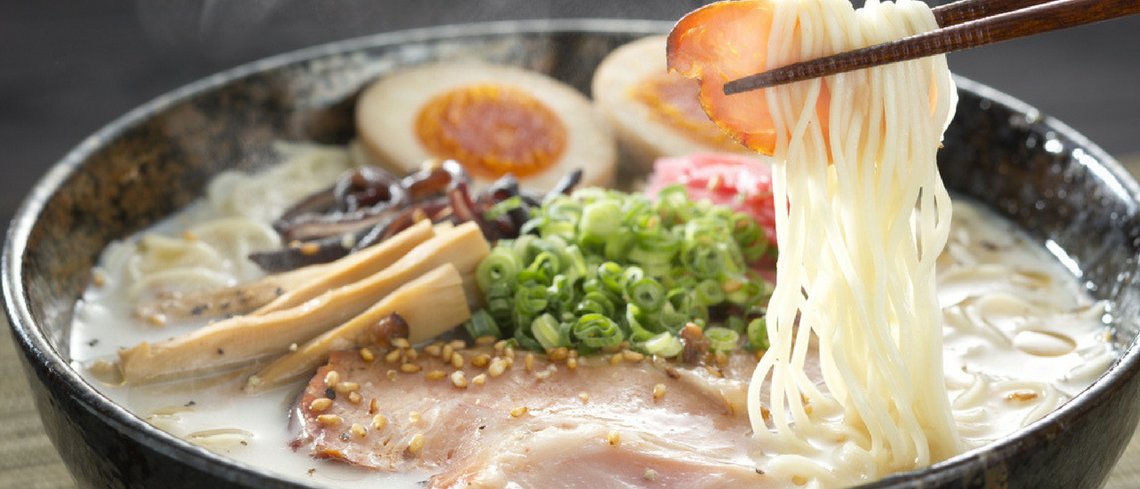 Tempura - battered & fried
This is a dish you may well have tried before, or at least one that resembles it. Tempura refers to food, usually seafood and vegetables, which has been encased in a light batter. The pieces are either individually seasoned or dipped in some kind of dipping sauce before being eaten. To find the best tempura you should head to a tempura-ya restaurant which specialises in the dish, although these places can be rather pricey if you go to the more upmarket establishments, often charging upwards of 5,000 yen for a meal. For a cheaper option, you could try the Tsukiji Fish Market in Tokyo or smaller more casual restaurants.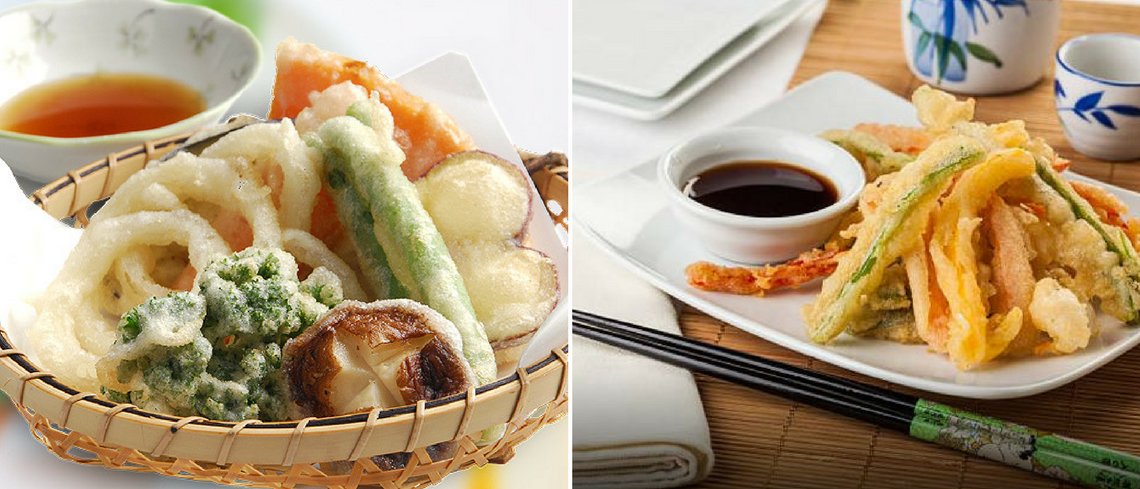 Okonomiyaki - food as you like it
This pan-fried food is popular across Japan, although it is most popular in the Western parts in places like Osaka and Hiroshima. Made up of cabbage, batter and a wide variety of other optional toppings and fillings, indeed the term 'Okonomi' roughly translates to 'as you like it', this dish can usually be found in restaurants that specialise in the dish. At some of these restaurants, the table may even be equipped with its own iron griddle so diners can pick and cook the fresh ingredients for themselves for a fun experience as well as a tasty meal.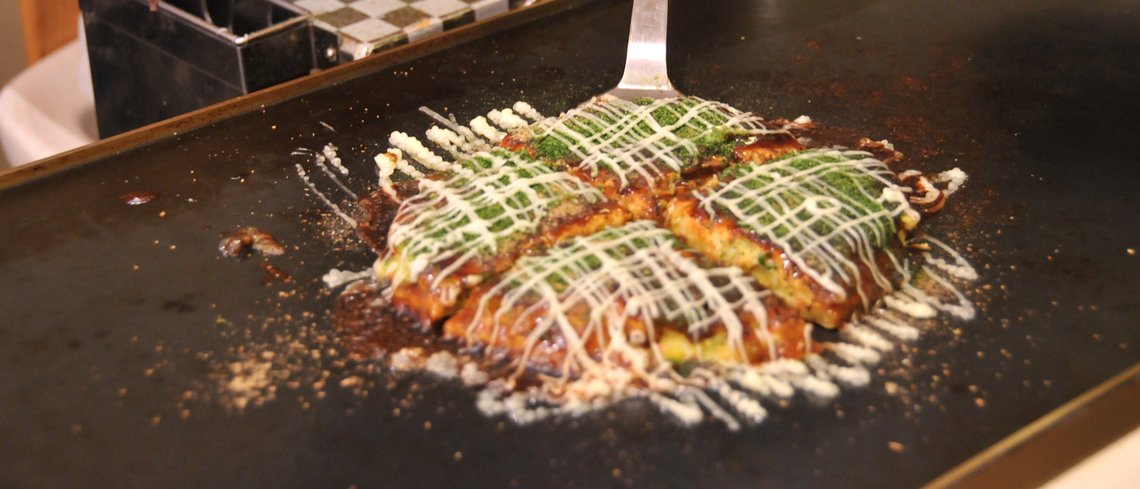 Pickles - Japanese accompaniment
Pickles, known as tsukemono locally, make up an important part of Japanese cuisine, accompanying nearly every dish in the form of a garnish, relish, palate cleanser or condiment. All different kinds of vegetables and even some fruit are used to make pickles, with the practice dating back to the days before refrigerators when pickling was the only way to preserve food. With regards to where to find pickles, there is no specific place, nearly everywhere you go in Japan will offer pickles as they are a staple in the diet.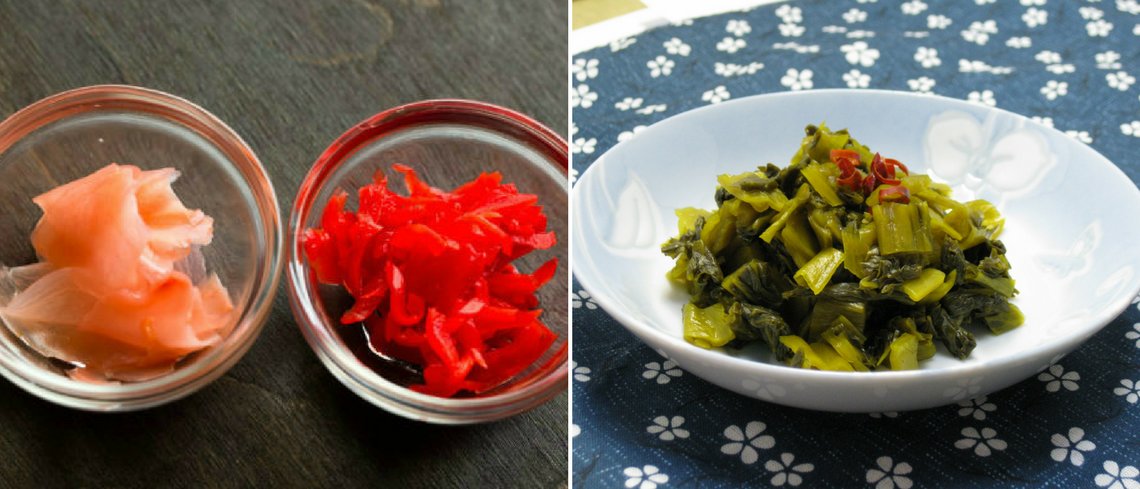 Osaka- a gastronomical delight
Not a dish but a destination; however, Osaka is renowned for being the destination for foodies so it gets an honourable mention. Rather than fancy restaurants, in Osaka, you want to head to the markets like Kuromon Ichiba which offer delicious and inexpensive street food that rivals what you would get in a more high-end establishment. Not to be missed are takoyaki, fried octopus balls which has been encased in batter and covered in fish flakes, but you will find a whole range of new and interesting dishes to try so make sure you experiment and try something new.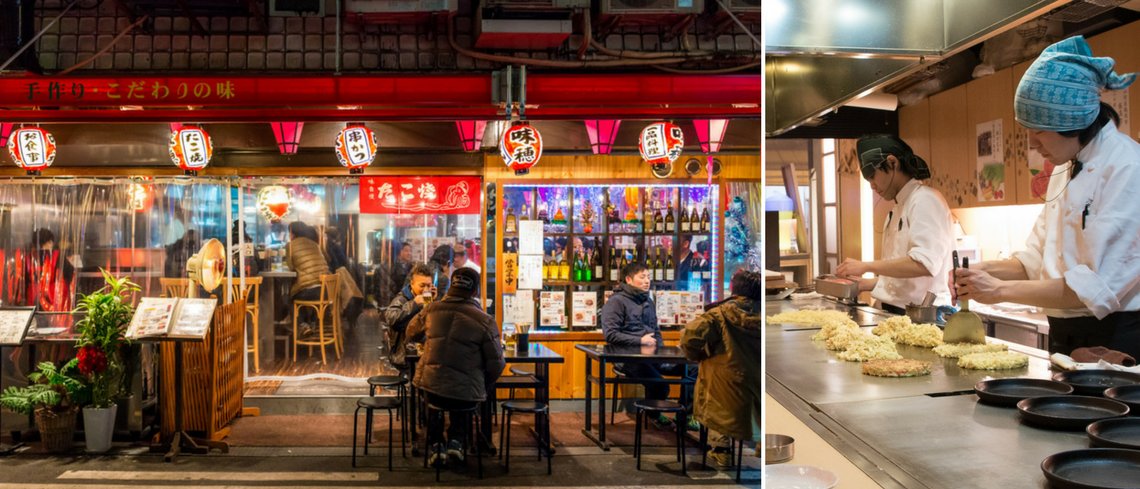 What do you drink in Japan
Asides from its food, there are also certain drinks that are popular throughout Japan. Tea is the most popular and widely drunken beverage across Japan, with many different varieties on offer, although with green tea being the most common. If the type of tea is not specified you can assume you will be served green tea, there are different kinds of green tea which can also be infused with other flavours making it tasty as well as an incredibly healthy drink. There are also certain alcoholic drinks enjoyed in Japan, the most famous being sake, or rice wine, which is brewed using rice, water and white koji mold, although the most commonly drunk alcoholic beverage is beer.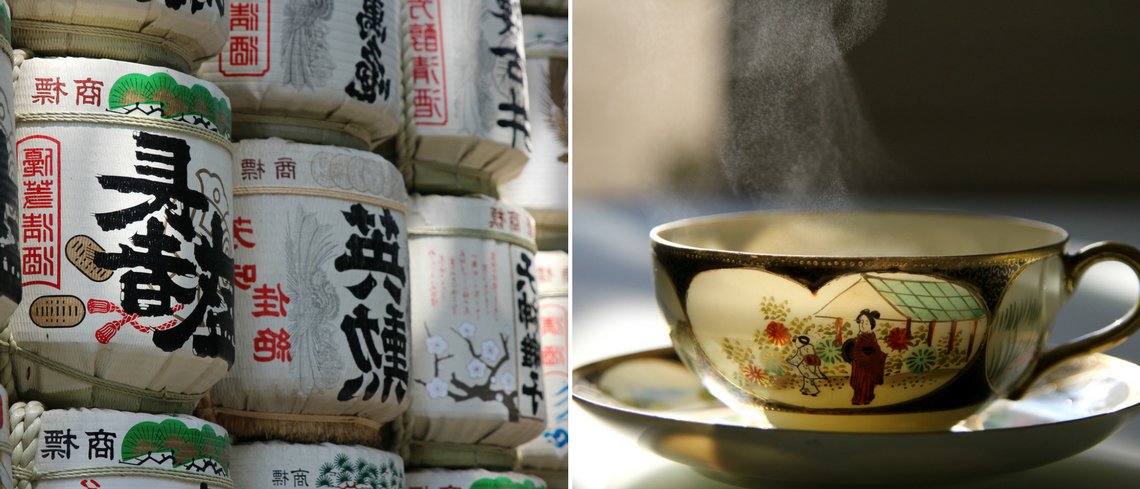 If you are interested in heading to Japan and sampling some of these delicious dishes, as well as discovering completely new ones for yourself, contact one of our travel experts via email or on 020 7843 3531.