A beginner's travel guide to Myanmar
Can you remember the last time you made friends with novice monks who invited you to see their monastery because they were so happy to be speaking English with you? How about the time you paid £4 for an entire days taxi ride to see the city's sights before the driver took YOU out for dinner because he was so happy you were his new friend? Or perhaps you recall that hotel you stayed in? The one where the owner was so concerned about getting you up to catch your flight, they sent you away with a packed breakfast despite the fact you didn't pay any extra for it?
No? Well welcome to Myanmar… the friendliest country on the planet (most likely). Or Burma as we otherwise know it.
Perhaps these stories conjure up a contrasting image to the one you picture yourself upon hearing the name? The fact that it only reopened for tourism in 2011, due to the government conflicts and political issues, sadly place a negative image on what is actually a beautiful and remarkably peaceful country.
Although it has taken a considerable amount of time to allow visitors into Myanmar, if you are looking for a 'get-away-from-it-all' type experience – we can't recommend it highly enough. Now with newly relaxed visas, makes it all the more easier to access this honestly beautiful country.
?How to communicate with the locals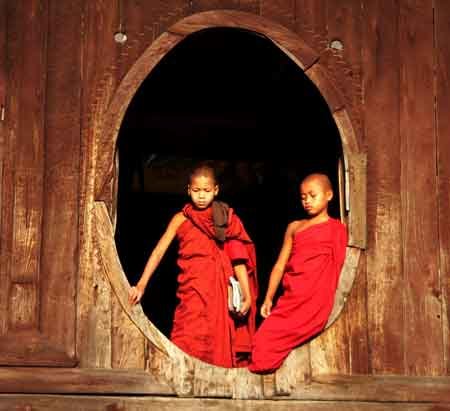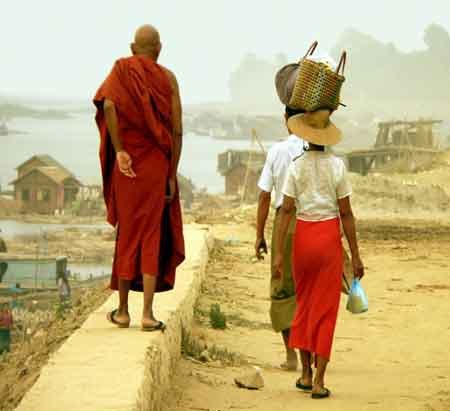 The Burmese 'Hello' rings from all directions as you walk down the street and locals constantly ask 'Where you go?' Not because they want to sell you something (an unusual concept for anyone who has spent time in any neighbouring Asian country), but because they are genuinely interested in you and want to learn about who you are, and where you are from. It's truly humbling.
Ironically, as tourists we are constantly wanting travel experiences which are not touristic. Unfortunately for us, you can go to any major landmark or place of interest, and no matter how stunning/captivating/enchanting, you'll always find a hoard of locals at the entrance gates ready to sell you that scarf which you have to buy before they let you pass, or a tuk-tuk driver who will take you everywhere in town except the one place you actually want to go.
Head to Bagan in Myanmar though (the magical home to the densest population of temples, pagodas and ancient ruins in the world) and the only disturbance you'll get is the midday heat forcing you to tear yourself away from the enchanting scene you've been mesmerised by all morning.
Or perhaps you would like Inle Lake – where a boat tour is less about taking you to fake markets to get ripped off, but more about exploring how the local people get by and make such a wonderful living from what we would consider nothing.
Then there is the U-Bein bridge just outside of Mandalay – a stunning teak structure built in the 1800's, said to be the longest in the world at an incredible 1,200 meters. Take a leisurely stroll down with the local monks, followed by a sunset boat ride back before you hop into the taxi that your driver has been busy cleaning for you every single time he's dropped you off, so that he can impress his new friend (you).
Yes, Myanmar is a breath of fresh air in the overcrowded tourist bubble that is Southeast Asia. But as a country that was invisible from the traveller radar for such a long time, it now has a lot of catching up to do – which is exactly what it is doing, and fast.
Burma is already a very different country to when it reopened its door over three years ago, and in another three years it will be drastically different once more.
Our advice? Go now. We can not stress this enough.
The Burmese people are the most genuine, kindest and happiest people you will ever meet. But as more travellers spread the word about this charming country, it is a sad truth that the utopia between tourists and locals will start to wear thin as visitor numbers increase and we thus, become far less interesting.
So for your next holiday – we urge you to go to Myanmar. But do it properly: eat in small local restaurants, stay in family run guest houses, share stories and laughter with the locals. You will leave with a huge smile on your face – guaranteed.
Myanmar Checklist
Visa requirements: This must be organised before you enter the country. It is an easy enough process so long as you can take a trip to your nearest embassy. Just make sure you have sorted it, or there will be no happy Burmese smiles for you.
Money: It is approximately 1,620 Burmese Kyat to every British Pound. So a really simple conversion rate. However, if like me numbers aren't really your thing, it's easier to work everything out in American dollars, with $1 equalling approximately 1,000 Kyats.
Cash machines: These can be very temperamental and distribute a very low amount of money per transaction. Your best bet is to either go with enough Kyat to last your trip, or have plenty of dollars on you to convert when you get there – many guest houses prefer taking this as payment anyway.
Flying: Yangon in the south (capital city) or Mandalay towards the North (the former capital) are the country's two main cities – all flights will be heading to either one of these destinations, so you'll want to base your itinerary around where you'll be flying in and out from.
Transport: Buses, trains, hire cars and taxis are all on offer to help you get from A-B. But please be prepared for a bumpy ride. Oh, and also note that driving is on the right side of the road, yet for some strange reason, the majority of cars are also right-hand drives. So hold on tight and try to relax if you are sitting in the passenger seat.
Food: Wedged snuggly between India, Nepal and Thailand, Myanmar gets the benefit of each of these influences when it comes to delectable cuisine. From family-run restaurants to sizzling street food, make sure you try it all, to really give your taste-buds a treat.
If you feel inspired to to explore the un-discovered lands of Myanmar then speak to one of our experts on 020 7843 3531 or email info@clevelandcollection.co.uk and we can start planning an unforgettable trip.