5 Best Luxury Spa Resorts in Thailand
Thailand is a country famous for its spas; some of the greatest luxury spa resorts the world has to offer can be found here. Ideal for pampering as well as more serious wellness breaks, some time spent at one of these spas is sure to help you relax and refresh, a perfect accompaniment to your dream Thai escape. However, rather than us tell you all about these spas, we've decided to call on the experts at Healing Holidays who have first-hand experience of the best spas in Thailand to give you the lowdown.
1. Chiva-Som
Located amongst lush gardens in Hua Hin within easy reach of sparkling turquoise waters, is Chiva-Som, one of Thailand's most famous spas. This destination spa attracts visitors from around the world with its wide range of wellness programmes. A holistic spa, you'll find retreats on everything from fitness to de-stressing that focus on using natural therapies, treatments, and activities. Best suited to those who have a specific wellness goal in mind, you can also come here for some light-hearted pampering if you prefer.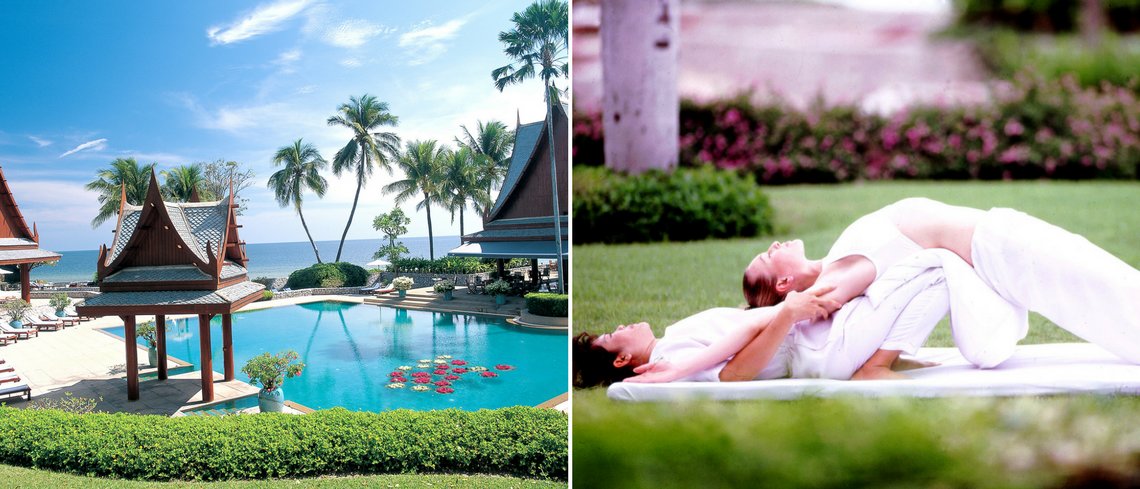 2. Absolute Sanctuary
Absolute Sanctuary is one of our favourite spa resorts for fitness and detox programmes, and we particularly love its yoga and Pilates offers. This is the place that yoga and Pilates teachers themselves come to train, so you know you are going to be in expert hands. As well as yoga and Pilates, you will also be able to enjoy more relaxing treatments as well as the fantastic healthy cuisine that makes the whole experience entirely blissful, as well as great for the health.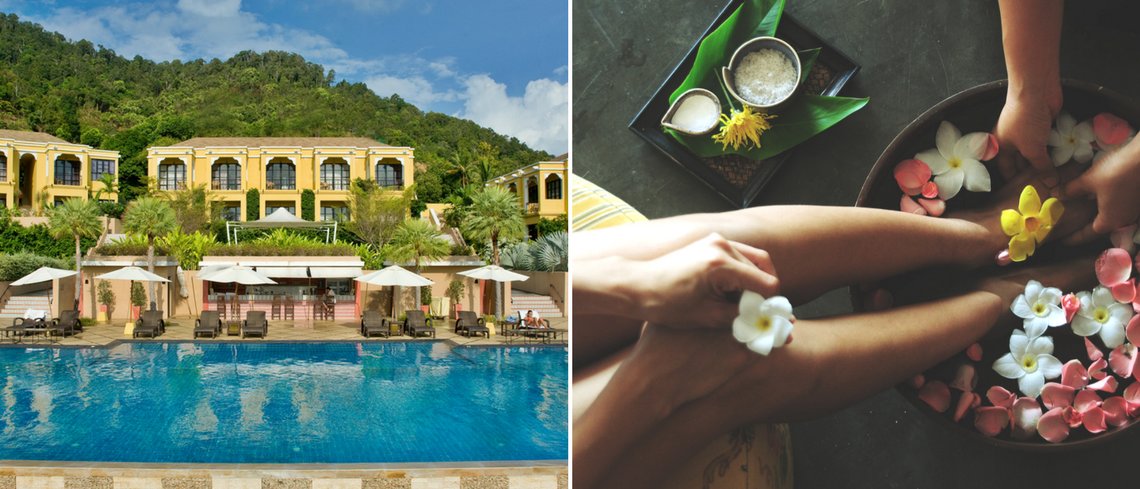 3. Kamalaya
Kamalaya is a mesmerising spa resort located in Koh Samui brimming with spiritual energy. Like Chiva-Som, Kamalaya is a holistic spa resort which offers all manner of wellness retreats to help address just about any health or wellbeing problem you might be experiencing. For those seeking a journey of self-discovery, this is the place to come. At Kamalaya guests are encouraged to reconnect with their mind, body, and soul, as well as the world around them to emerge feeling balanced and with a renewed sense of clarity.

4. Soneva Kiri
For those looking to immerse themselves in a serene spot of natural beauty, a visit to Soneva Kiri ought to be on the cards. Featuring an impressive Six Senses Spa, at Soneva Kiri you can come for some simple pampering and relaxation by the beach with their fantastic range of spa treatments on offer, or perhaps opt for something slightly more focused on health and wellness with their yoga, detox, or Ayurveda retreats. However you choose to spend your time at Soneva Kiri, you are sure to enjoy it.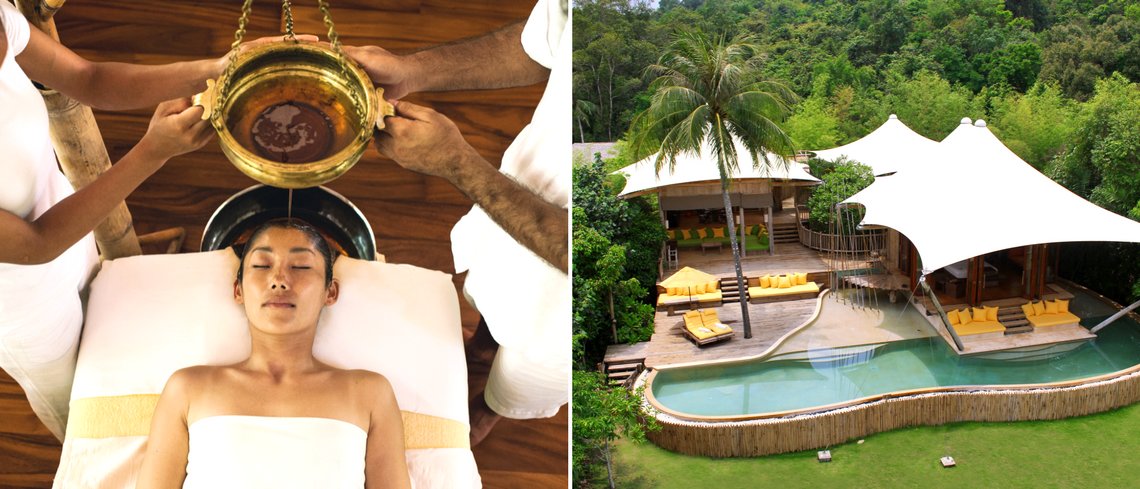 5. Amanpuri
A true Thai paradise, Amanpuri is a luxury spa resort that draws upon Thailand's ancient gentle healing arts to nurture mind, body, and soul. Offering a holistic spa experience, guests will find the Aman Spa well equipped to deal with everything from an authentic Thai massage to more alternative kinds of therapy such as Craniosacral and Reiki. Offering 'immersion' retreats to help those with specific wellness goals in mind, Amanpuri really is the perfect spa for everyone.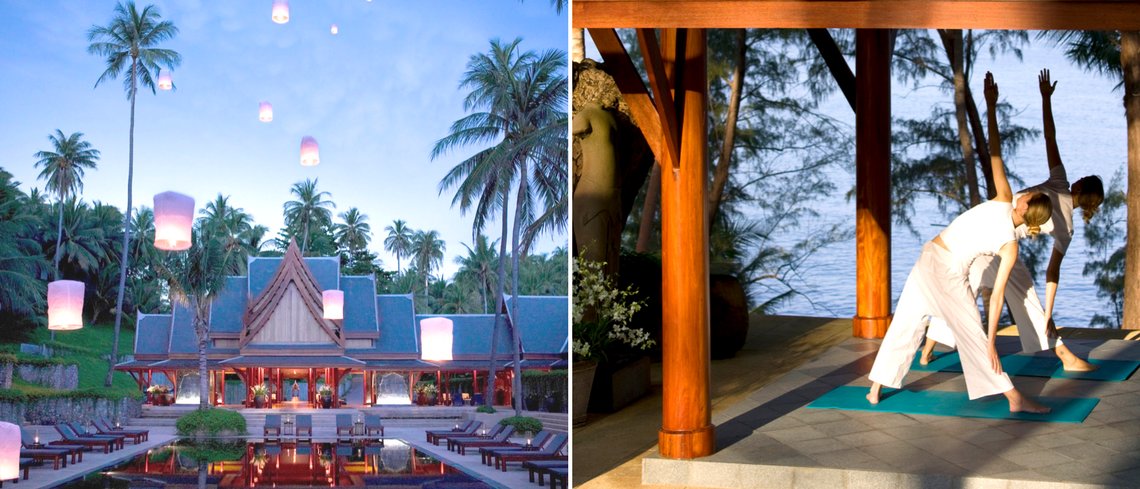 If you are interested in visiting one of these spas for yourself get in contact with the team at Healing Holidays who are experts in organising luxury spa breaks by clicking here or calling 020 7843 3597. Alternatively for more information visit our Thailand supplement page where you can find details on the spas as well as more about Thailand in general.