10 Top Holiday Planning Tips
If you're feeling burnt out, a change of scenery and pace is just what you need. However, planning holidays can be stressful, and a poorly planned trip can lead to disappointment – not to mention greater expenses, if demand is high when you book last minute accommodation and activities! When spending a significant amount of money and valuable time for an unforgettable trip, serious preparation is essential. So, before you jet abroad, follow these ten simple steps to ensure a holiday without a hitch.

1. Choose your trip style.

Any holiday from work will help you to escape the monotony of everyday routines, but holidays run the gamut from in-depth cultural and sightseeing tours to extreme fast-paced outdoor adventures. Decide how you and your companions would like to spend your limited vacation days, whether you want to spot the area's best wildlife, attend a festival or simply track down the nation's greatest eats. If you cannot choose one, you can combine trip objectives; for example, add a relaxing beach stay to recuperate from an activity-packed trip.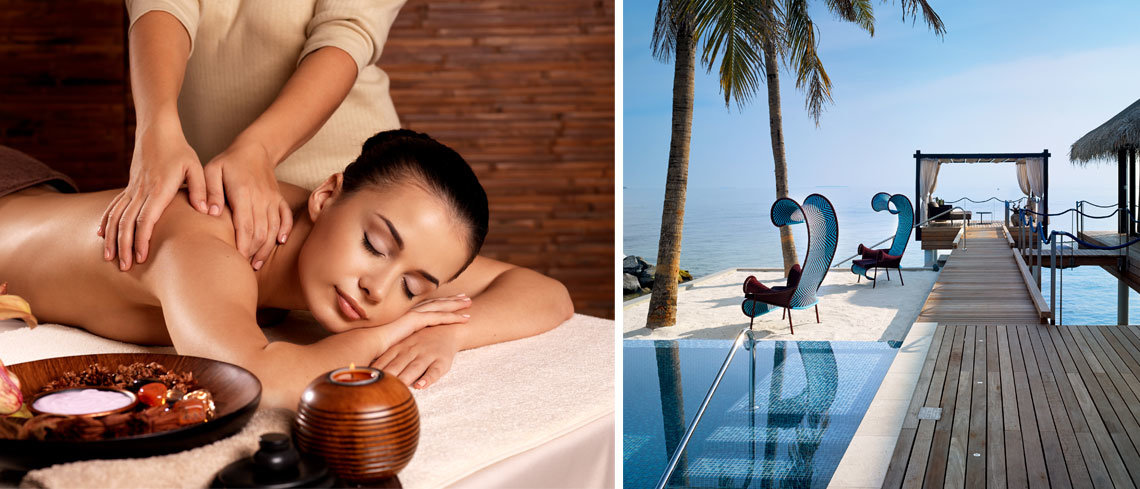 2. Decide on your destination.
Once you have determined your trip style, select the destination that offers the best array of attractions to suit your interests. For instance, if you are interested in ancient Buddhist traditions and intricate temple architecture, you can visit Thailand or China. However, both countries effuse completely different atmospheres, so you must evaluate both the attractions and locations as a whole. Whittle down your options in a pros and cons list until you arrive at a single destination or a few that can be easily linked into one journey.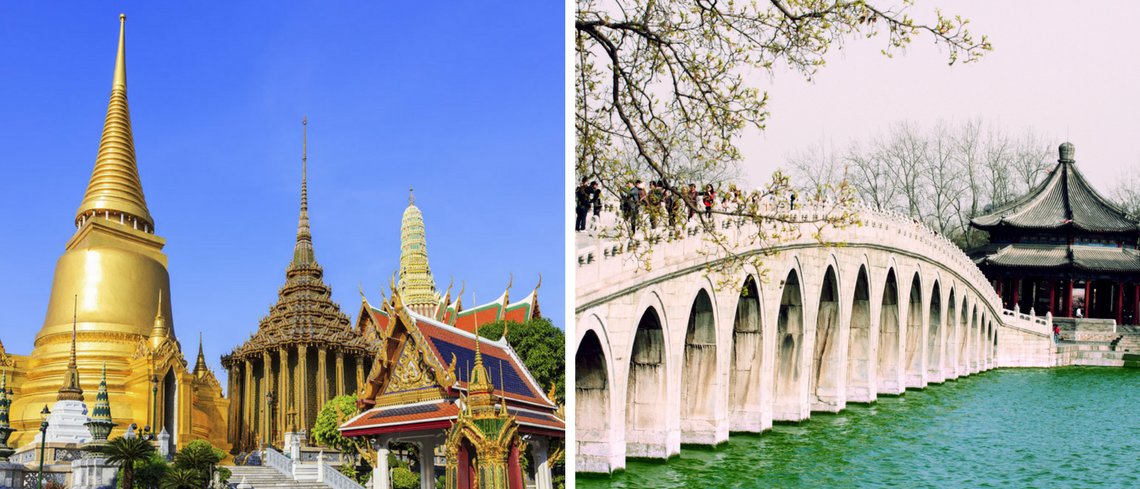 3. Determine when you will travel.
Coordinating a time to travel with your trip companions is common sense, but don't forget to research the location to determine the prime visitation time. Look out for special festivals and events to attend in the area and weigh out the benefits of travelling during high season vs. low season. During peak season, the weather is favourable but prices will reflect this and attractions will be swarming with other tourists. Shoulder season, on the cusp of peak season, is usually a good alternative.

4. Select your temporary home.
Some trip-goers do not mind where they stay, so long as they have a bed upon which to kip; however, in some cases, special accommodation can significantly contribute to a fantastic experience. You may stay at a hotel with historical significance or one crafted with extraordinary attention to detail. You might even pick a celebrities' favourite accommodation – such Amilla Fushi, where Kate Winslet laid low in the Maldives. Even if you do not have a specific property in mind, scope out a neighbourhood you would like to stay in, whether it is steps away from the town's centre or tucked in a more secluded locale.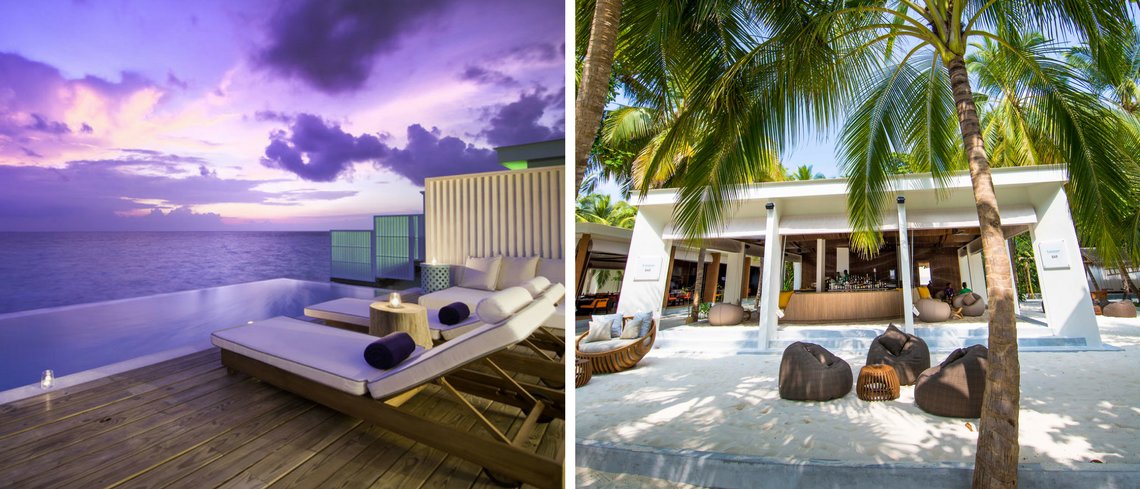 5. Steal a bargain.
The only thing better than travel is travel – at a discounted price. Before you book, make sure to check for special offers, whether you are booking far in advance or at the very last minute. If you make your reservation early enough, you may find seasonal offers and receive early booking specials to offset finances. Otherwise, if you're lucky, you may snag last minute reduced prices on accommodation or flights to inspire booking when there are many vacancies to fill.

6. Create a budget.
Guaranteed: you will not enjoy your trip if you are penny-pinching and worried about spending more than you should. To avoid unnecessary stress, create a budget beforehand. You may want to reduce spending before you begin the trip, but it is essential to allot money for the trip duration. Parcel your budget towards transportation, accommodation, food, activities, souvenirs and emergency funds. Then take out the foreign currency you need, trying to spend mostly cash on your holiday. For safety, bring along a credit card or two, as well, after alerting your bank to your travel plans.

7. Sort out your visa.
Arriving in the airport at your dream destination only to be immediately turned away and flown back home would be a nightmare. Avoid this risk by ensuring that you have obtained any necessary visas or other travel documents. Requirements for securing a visa greatly depends on the country that you would like to visit and the country of the passport you hold, so ensure that you have enough time to complete the paperwork, receive results from any medical tests and wait for the courier. It is best to sort out your visa ASAP. And don't forget to double check that your passport is valid for the trip duration.

8. Online check-in on time.

Today, most airlines charge passengers to select their seats early. If you decide not to reserve your seat ahead of time to sit with your travel companions, set an alarm 5 – 10 minutes before you are allowed to check in online. That way, you will be prepared to log in first and claim a window or aisle seat, whichever you prefer. At least you will not be wedged between strangers next to the toilet.

9. Get "in the know" before you go.
When you go abroad, you are technically a guest of another country. Make sure that you don't make a faux pas as a foreigner by reading up on local customs and jotting down a few helpful key phrases. Even though you will not gain fluency, locals genuinely appreciate the effort of visitors that try to converse in their language and show respect for their culture.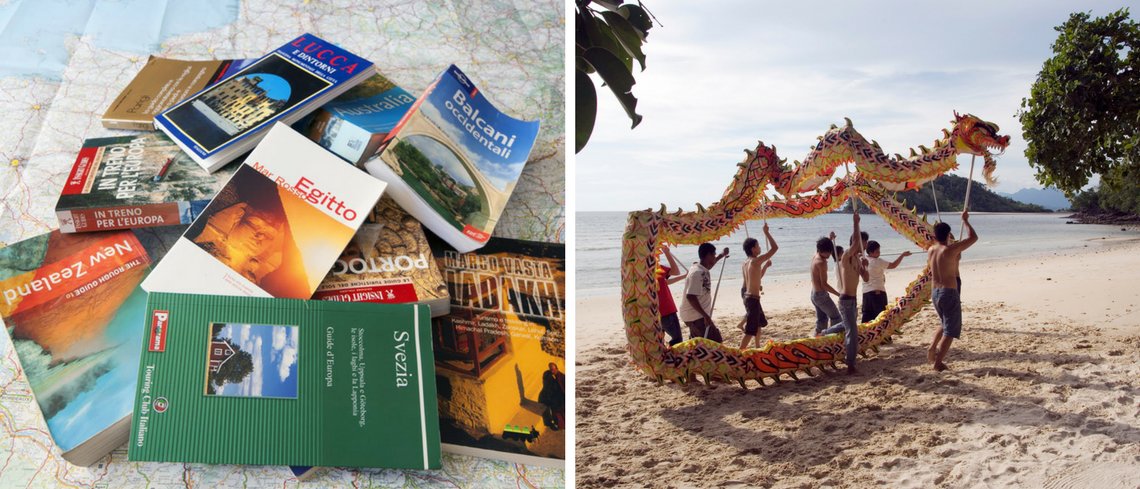 10. Book with a travel specialist.

If you don't have the answers or are not confident in the sources that you find, call a travel expert. They have deep knowledge of a variety of destinations and they have significant first-hand experience to help you better tailor your trip. To simplify your life and save yourself a headache, plan your upcoming trip with a professional. If you would like to speak to a travel expert from Cleveland Collection, please call on 020 7843 3531 or submit your enquiry here.


Guest blog by Alison Roberts-Tse: She is an avid travel blogger from the USA, who spent a significant portion of time studying and gallivanting around Asia on the Huayu Enrichment Scholarship from Taiwan. There, she studied Mandarin, and unwittingly met her British husband. Now she lives the expat life in London and obsessively plans trips. Follow her blog Up&AtEm Travel for travel reviews, tales and more top tips.